When you are planning to create corporate videos that would help your business, testimonial videos always come up as one of the best options and there are a lot of reasons for that. Videos, in general, will always perform well for you when done right. However, adding your loyal customers into videos can make your content even more special.
To make sure you are able to unlock the power of these testimonial videos, you have to keep in mind a number of different factors to make sure that they communicate your customers' experiences in the best way possible and to make sure that they perform well for your company.
In this article, you will take a closer look at what testimonial videos are and what you can do to maximize your success with them. You will learn about different reasons and strategies that make it work and some examples that showcase the best ways to make testimonial videos.
What are Testimonial Videos?
A testimonial video is when your client or customer speaks about their positive experiences with your company's product or service in a video. Unlike a normal written review, a testimonial video has the reviewer talking about their experiences in front of a camera.
Typically, customers will share how your company helped them create solutions and how your product or service created a positive impact on how they work. These types of videos are one of the most effective forms of marketing whether you are marketing to customers or other businesses.
Having positive opinions from people that are not affiliated with your company can be an impressive way for you to build credibility. A lot of people will tend to read numerous reviews before making a decision and having a video testimonial as a positive review will help push these consumers to eventually make a purchase.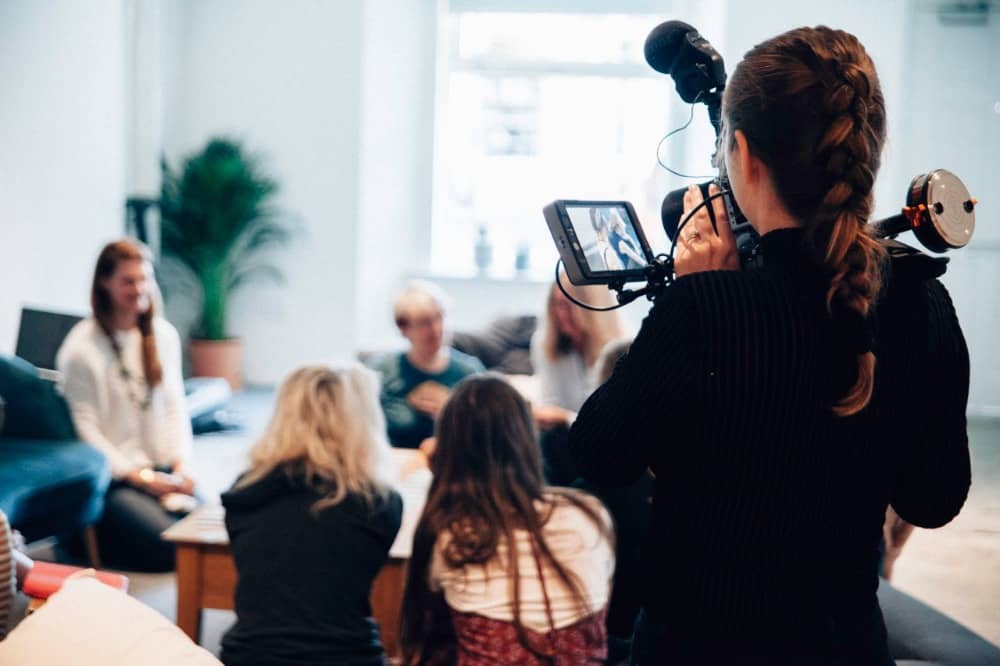 Reasons Why Testimonial Videos Are Effective
With a better understanding of what testimonial videos are, here are six reasons why they are effective and beneficial to your company:
1. People prefer video content.
Because of its dynamic nature, consumers will always prefer watching videos over reading blocks of text. Even executives would also prefer to consume video content over reading text on the same topic.
When it comes to showcasing products, it is also more likely for your customers to watch a video about a product than reading about it on an online post or article. People are more attracted to videos in general and even having the word "video" included in your post or email will garner more attention.
2. Videos are shareable.
Because consumers have a strong preference for videos, it is also more likely for them to share these compared to text posts and image posts. If you want your content to reach a lot of people, it would be best to make a video for it.
A large number of internet users are sharing online videos and that trend will continue to develop upwards because of the ever-growing number of videos that are posted on the internet. Testimonial videos can also be shareable as long as you tell a great story about your customers.
3. Video has a high retention rate.
Videos have a higher retention rate compared to text. This is because videos are more equipped to tell stories compared to text. This is als why your testimonial videos will be remembered more because they are in video form.
Your testimonial video can show the story of your customers to your audience in an engaging way. Having relevant and interesting visuals will help people remember which will keep your company in your customer's minds because of your video.
4. Videos generate emotional responses.
Videos do a great job in evoking emotional responses from your audience. When you show your customers feeling thankful, happy, or relieved because of your product, then your audience can feel that too because that's how our brains work.
Creating these videos does a better job in attracting people's attention more than texts and images because of the attention and connection they get from watching them.
5. Consumers trust reviews made by fellow consumers.
If your potential customers or audience trust the reviews or testimonials that they read and watch, then they are more likely to purchase your product. Nowadays, people trust reviews from strangers as much as they trust their family or friends, as long as they are sure that they are credible.
This is something important for you to remember when making your testimonial video. For it to be effective, your audience needs to find your interviewee and their testimony to be authentic and trustworthy.
6. Video testimonials have the ability to convert potential customers.
Ultimately, the goal of your testimonial video is to convert potential customers into actual purchasers of your product or service. Because of all the previous reasons stated, testimonial videos can be a great way for you to achieve this.
When you put two things that work well in videos and testimonials, you have a type of content which can get you awareness, organic shares, web traffic, trust with your audience, and even conversions.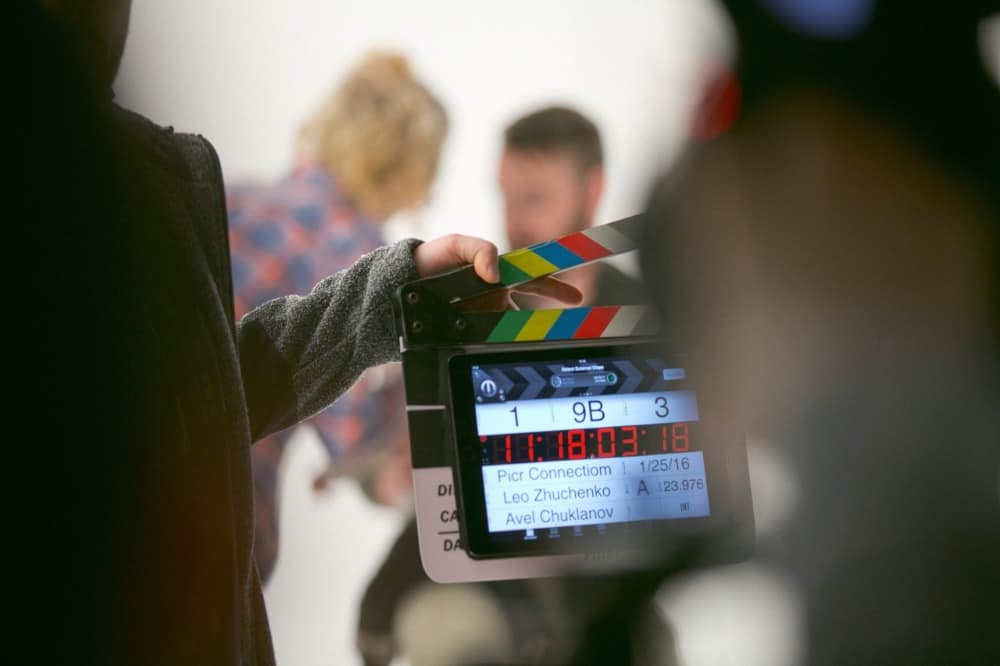 How to Strategize for Your Testimonial Videos
Planning to create your testimonial videos can be a challenging task, here is how you can plan out and strategize your testimonial videos to make them as successful as possible:
Shine a spotlight on real customers who represent your audience.
Choosing one key storyteller, especially if the business is on the smaller side, is a great way to make your testimonial videos more personal. This makes everything more intimate and lets your audience know more about the person's personality.
Just remember that whoever you choose to be featured on your testimonial video should actually play an active role in the happenings that are being described in front of the camera, so that they can speak with a level of authority.
Another way to make everything feel more authentic and personal is to feature their names and roles so that your audience can identify with these people who may have similar roles.
Present a problem that your product can fix.
Adding an emotional story can also boost your audience's engagement. By laying out the stakes and having it end with a resolution, you are giving your audience a reason to watch the video all the way through.
This can also be a way for you to establish that only your product has the ability to solve these problems that are being faced by the company you are featuring in the testimonial video.
It is important that you capture a specific niche where your product can be the solution to save the day, while focusing your video on a specific scenario. By highlighting one main pain point, you can be able to showcase your product's best competitive advantage.
Back up your promises with proven facts.
If your business claims to have the best solutions for a specific type of people, then a testimonial video can be what you need to provide that hard evidence you need to back up your claims.
When you are trying to decide on which customers you should feature, have a look at your data first. Try to find facts and numbers that are detailed and accurate. Make sure you have all your data ready before shooting the video.
Work with the customer or client ahead of the shoot to see if you can talk about interesting information and data that they may want to bring up when it is time for them to talk for the video.
Demonstrate key benefits of your product or service.
When it comes to your video testimonials, it is critical for you to highlight your product's benefits first. While you would obviously like to showcase all its different features, you want to make it easy for your audience to know about how helpful your product is quickly.
You can do this by including pull quotes to your video when you edit it. Having this accompanying text can help emphasize what customers are saying while also highlighting its importance.
Having these quotes helps let your viewers know that the point that is being made is important without interrupting to draw attention to it. Put a spotlight on these noteworthy moments and quotes early on so you can revolve your content around it.
End on a clear call-to-action prompt.
You want to have these testimonial videos to call your potential customers to make an action. If you do not have an effective call-to-action prompt, your testimonials won't help you convert viewers.
A high quality call-to-action prompt helps build interest and excitement you have built for your viewers so that they can take the next logical step with your company.
For these prompts, you can have different options in terms of their placement in your videos. You can put one right after a crucial piece of information or even at the end of a video, so you can get the most engaged viewers.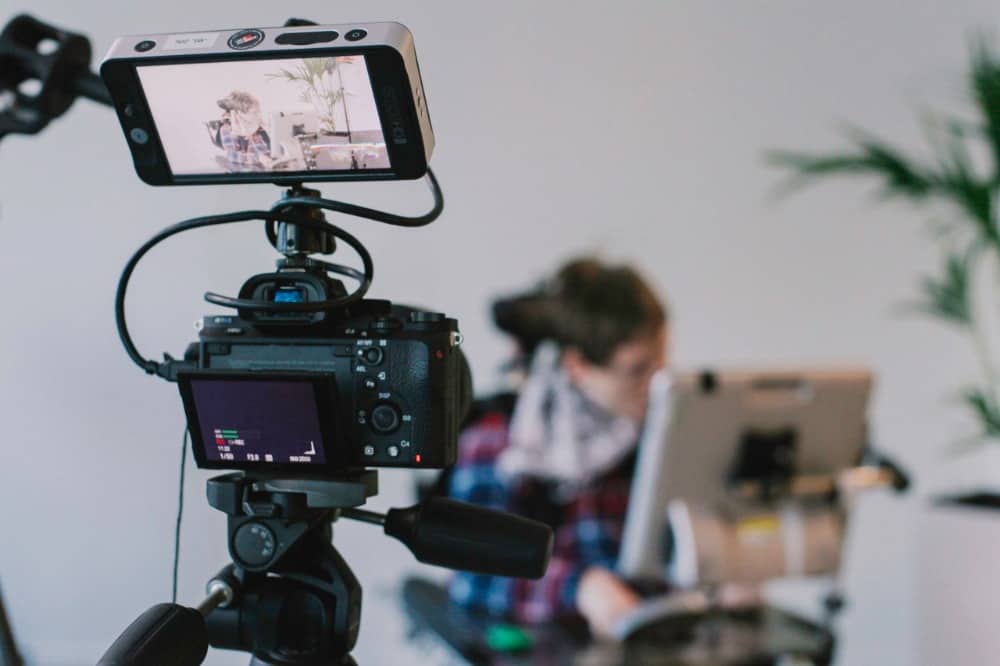 Different Ways to Use Testimonial Videos
Here are some of the different ways you can use testimonial videos and where they can be posted:
1. Social Media
With almost everyone in the world using social media, it would make sense to post your testimonial videos on it. Because these platforms have a large audience, you are much more likely to reach out to those consumers that would want to know your brand more.
Another advantage is that for most of these social media platforms, videos get a more favorable ranking in people's feeds compared to other types of posts. Websites like Facebook, Instagram, and YouTube all encourage video content on their platforms.
With the different social media platforms available, you can be able to tweak and repurpose your testimonial videos so that they can be optimized for each specific social media platform. For YouTube, you could post a video horizontally, you can post a square video on Facebook, and have a vertical video on Instagram. Just make sure that these videos remain persuasive and will run at an optimized amount of time depending on the website.
2. Case Studies
You can also convert these testimonial videos from your customers into individual case studies. Each of these testimonials are case studies that helped these customers solve a problem. It is a good idea to share these in a step-by-step case study with your audience so that they can get inspiration from it.
Having these testimonials become case studies will work really well if you are in the B2B service industry. If you were able to help a client reach great results and performance, you can make a case study that would include all the important information and share it with your customers.
Having a case study helps provide your customers with answers to all the steps that they need which makes it easier for them to follow. This is why it is important that you convert your best testimonial videos into in-depth case studies so that you can share it with your loyal customers.
3. Emails
For those customers that have been interested in your product by either visiting your website or signing up for a newsletter but have not purchased from you yet, you can send them testimonial videos via email to persuade them to become your customers.
Sending a recommendation from a different customer who has used your product has a more definitive impact than you praising your own product. This type of email could become a turning point for your business if you do it right.
To do it right, the testimonial video should be relevant to the content of the email. You can use a testimonial video of a product you are suggesting based on your customers' recent purchases. Try to make these emails and the videos personalised and make sure not to overdo or to oversend these.
4. Blog Posts
Your company can also create blog posts that would center around all the testimonial videos you make. You can either use a case study as a blog post or you can just have a blog post about these testimonials.
You have to make these unique so that they can be effective. Creating a blog post that features a testimonial will make it interesting to your readers if you add more content and information. You can also create mini case studies from testimonial videos and publish these as blog posts.
The great thing with including these videos into your blog posts is that this will help these posts gather organic traffic. When you get this traffic, you can then lead them to your sales funnel to generate leads or purchases.
5. Websites
Your own website is one of the most effective places for showcasing your testimonial videos. It will most likely be the first place that one of your potential customers will visit so you should immediately prove to them how much your products work with these videos.
You have a lot of different options for where you can post these testimonial videos on your website which makes them flexible. You can post on your home page, a landing page, a sales page, a sidebar, or even create a page just for testimonials.
Having the appropriate testimonial videos in those pages can help show your potential customers how much your product has helped your previous customers. Seeing these can help answer their questions and quell their doubts about your products.
6. Video Streaming Platforms
Video streaming platforms have millions of visitors and viewers so this is another viable place to post your testimonial videos. You can upload your videos on different video platforms like Vimeo, Dailymotion, and especially YouTube.
YouTube should be your priority as it has become the biggest video streaming platform, second largest search engine, and second most visited website in the world. This is the best place to find people who prefer searching for videos.
With YouTube, you can create your own channel to publish these videos, gather subscribers, and build a community. The important thing is to regularly post videos on this channel and to engage with your YouTube audience as much as possible as this is important for the success and growth of your channel.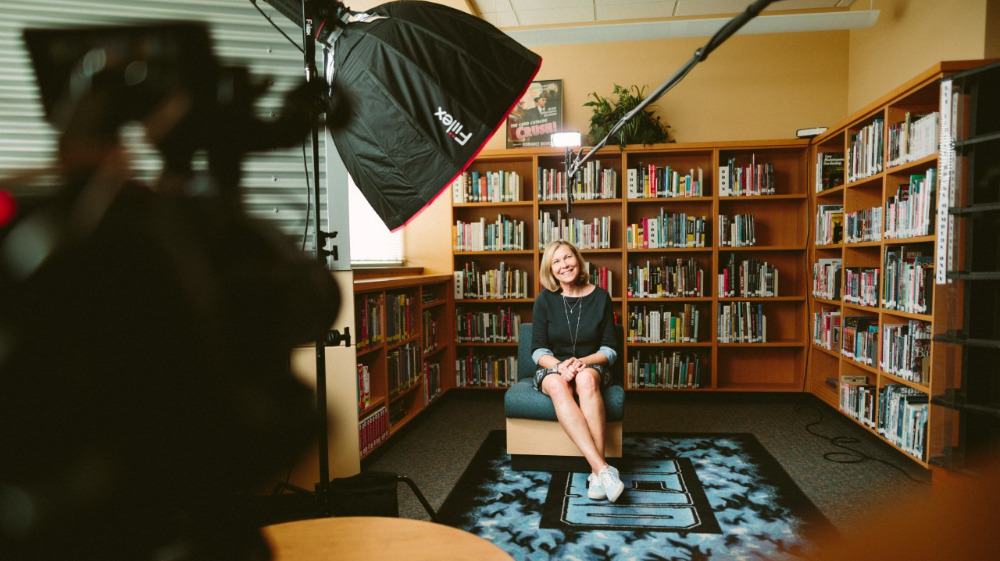 Statistics That Show the Power of Testimonial Videos
Here are some statistics that show how powerful testimonial videos can be for your business:
Examples of Testimonial Videos
Here are some of the best testimonial videos that showcase how these companies have helped their clients and customers which have produced positive results:
Hootsuite
Here is a testimonial video by Hootsuite in collaboration with Herschel:
VIDEO LINK: https://www.youtube.com/watch?v=f7iFMdH_0ck
This testimonial video by Hootsuite in collaboration with Herschel is great as it shows how the Herschel team is using Hootsuite to display and market their products on all their different social media accounts.
The video displayed the opinions and experiences of different team members which gives a fuller picture of how Hootsuite helps everyone in the company.
Zoom
Here is a testimonial video by Zoom about their collaboration with Sonos:
VIDEO LINK: https://www.youtube.com/watch?v=zV3Vq2hpliw
This testimonial video shows a great case for the video conferencing platform, Zoom. Since Sonos has twelve offices around the world, having this conferencing platform has made their discussions a lot easier, even with the distance.
In the video, the employees from Sonos talk about the benefits of using Zoom which has allowed their members to talk in real-time, without any interruptions, to their other colleagues from different parts of the world. It also adds that Sonos stated that Zoom was the best collaboration tool they were using in their offices.
Salesforce
This is a testimonial video by Salesforce which highlights one of their clients, the Marriott Hotel:
VIDEO LINK: https://www.youtube.com/watch?v=kbIpxHuQjwE
Salesforce is a software used for customer relationship management and this testimonial video puts their client, Marriott, at the center and celebrates their success.
When the client was sharing their story, the way Salesforce was mentioned sounded natural which makes it effective instead of forcing them to say the brand name. It was able to show real interviews and how the Salesforce software works.
Microsoft Office
This testimonial video by Microsoft Office highlights several small clients from different industries:
VIDEO LINK: https://www.youtube.com/watch?v=NQLhyZQhqHY
This testimonial video by Microsoft Office does something a bit different by showing several different clients in their own specific industries.
Each of these clients shared about one unique feature from Microsoft Office that has helped their business. This allows Microsoft Office to display all the different features it has and all the different ways it can help all kinds of businesses.
HP
Here is a testimonial video by HP on their HP Indigo Press:
VIDEO LINK: https://www.youtube.com/watch?v=vHtkfBc1Hj0
While HP is already a known brand all around the world, they would still require a certain level of trust from consumers towards their high-end products like the Indigo Press.
This testimonial video helps build this trust with a video with high energy music and happy clients that are sharing their positive experiences while using the Indigo Press. Having these clients mention the actual figures that were gathered from using the Indigo Press added another level of legitimacy which is crucial for potential customers.
Now that you have learned all about the power of testimonial videos, you may be wondering how you can make your own videos for your company. Luckily for you, our team at fewStones can help you create the best testimonial videos.
With fewStones, our team of video professionals will help guide you throughout the whole creation and production process of your testimonial videos so that you can unlock its great potential.
Rest assured that when you work with us, you will have a great testimonial video that you can use in a variety of ways which will help you convert customers.
You can also check out our other videography and photography services if you are interested and you can even receive an instant quote for free from us.
Related articles: