When it comes to planning what content your business need to grow, corporate videos should be placed as a priority. Videos have now become one of the most prominent types of content online for a variety of reasons.
Videos have been proven to be an effective way to garner engagement and even lead directly to sales and conversions. It also helps that social media platforms are now encouraging and prioritizing video posts over other types of posts.
Also, with more people using social media on mobile, they are also watching more videos on it as well. Videos, especially on mobile, are trending upwards and it does not seem like it will be slowing down anytime soon.
So, why is everyone, from influencers to companies, obsessed with videos nowadays? It is because videos are the most efficient type of content in terms of delivering its message, whether it's information, entertainment, or anything else, in the shortest amount of time possible in a way that other content types like text or photos can't achieve.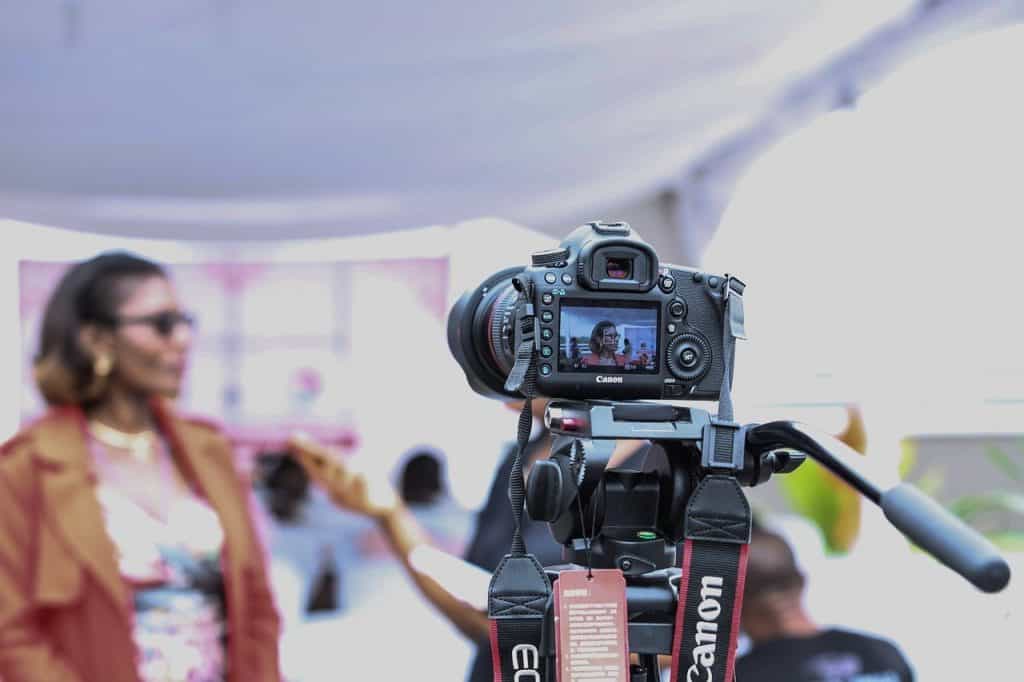 With the importance and impact of videos at an all-time high, it is important for your company to take full advantage of its benefits. Making the most out of videos helps your engagement and eventually, your sales as well.
If you are thinking about what type of content you can use that can be able to fully encapsulate what your company is all about, creating a corporate video is the best way to do that.
Your corporate videos will not just give a strong impression of what your company is and its values and identity. Great corporate videos can also lead to conversions and sales as well.
This article will help guide your company throughout the whole process of creating a corporate video to drive your sales. We will discuss everything from the elements you need, why you need to create one, the whole creative process, the best video ideas, to even examples of the best corporate videos.
What are Corporate Videos?
So, what exactly is a corporate video?
Corporate video is an umbrella term that covers all different types of video communications. These videos will be used either for internal or external messaging for corporate affairs.
A convenient way of figuring out how to distinguish between corporate videos and other more traditional videos for advertising is to find out who the target audience is.
Corporate videos are often more intended to a certain specific audience, like for businesses, stakeholders, or other people within your industry, while traditional video advertising is put out for a more general audience.
Before the emergence of the internet, corporate videos were not really watched by a lot of people outside of the intended audience. They were primarily being used either just for internal communications or for television broadcast which cost a lot of money.
Nowadays, the internet has evolved in such a way that has made a lot of things easier. Along with that development is the advancements in camera and video technology which has made their prices a lot more affordable recently.
This has allowed more and more companies to create corporate videos at more affordable rates while also being more accessible to people that are interested.
Because of these developments, there has been a huge increase in the number of corporate videos that are being made. A 2015 study showed that 96% of all B2B organizations are now using video.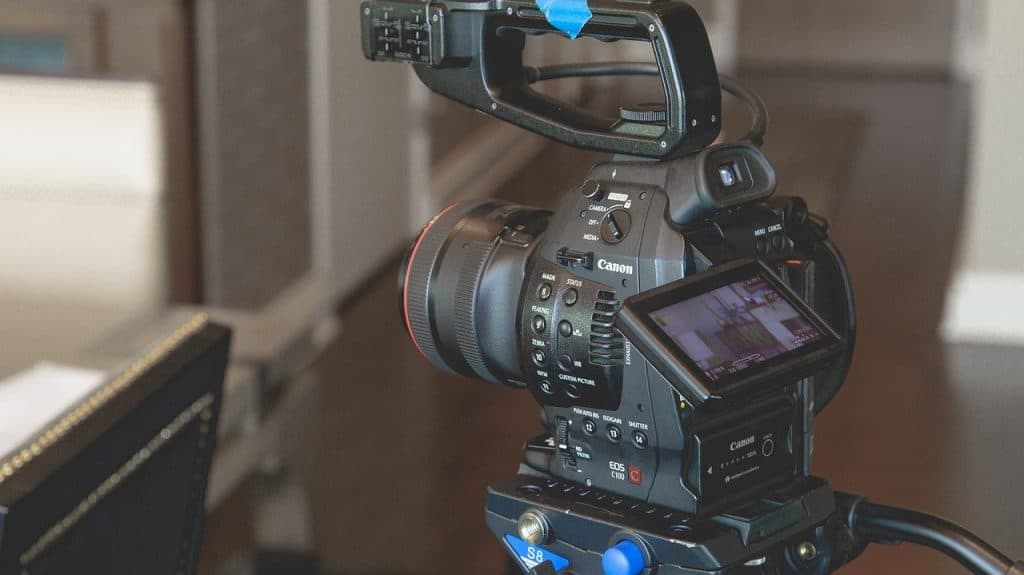 What Are the Elements Needed in a Corporate Video?
Brand Awareness
In any company video that you make, you should never forget to incorporate your company's brand into the videos. You should properly integrate your assets depending on what you need.
Whether it's your name, logo, or product that makes your company unique, you have to include them in the video. This makes it easier for your audience to easily recognize you from your corporate video.
Purpose or Goal
Different corporate videos have their own specific goals, so they should never be the same. There are certain videos that are great for promotional purposes while others are for engagement. You should be able to distinguish what specific video you need for your specific purpose or goal.
Emotional Appeal
While it would be good, and even important as well, to provide facts, features, and other information in your corporate videos, what you will need to really stand out is to have a strong emotional appeal.
Having an emotional appeal to your corporate videos allows you to widen the range of your audience. The numbers or statistics you may provide might only be understandable by people that are knowledgeable about your industry. You should focus on grabbing people's attention at an emotional level to reach more people.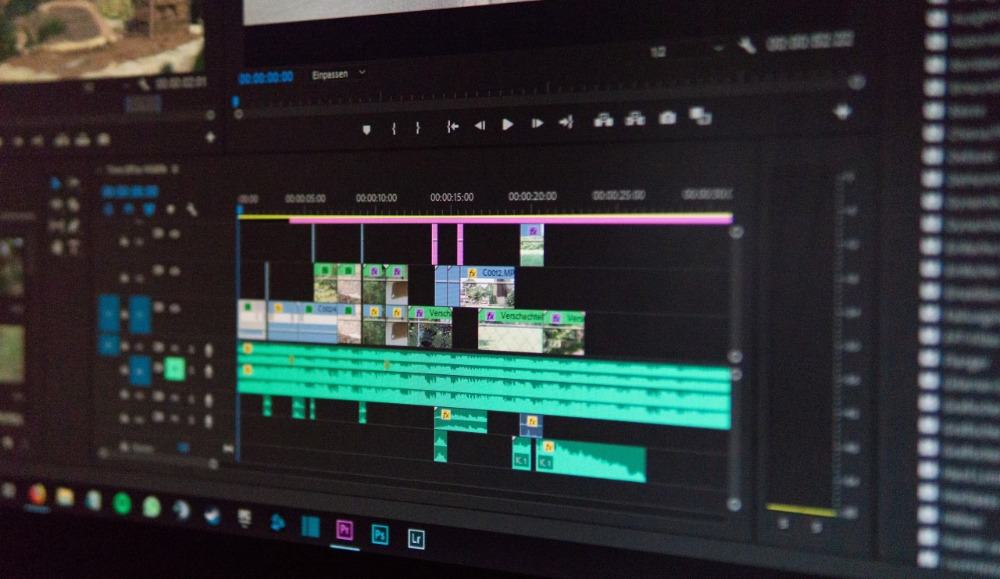 Visual and Audio Synergy
One of the reasons why video is so effective is because it stimulates both our visual and auditory senses. Your corporate videos should be able to get the best out of both of these.
By adding good animations, graphics, or background music, you can get to drastically improve the entertainment value of the video content.
A Professional Look
If videos and video making are not the expertise of your company, having a video production team to create your videos is important for your videos to have a more professional look.
Investing in a good video production company will work out great for you in the long run. This is because their expertise allows them to showcase how great your company is through the videos that they create.
Suitable Distribution
Once you have a great video production team create your video, you now have to think about which platforms to distribute it to. This will depend on what your goal of the corporate video will be.
However, more often than not, you will have among the popular video platforms to choose from. You can post on YouTube, Vimeo, Facebook, and also your official company website. This allows your videos to be reached by a wide variety of people and helps the video's rank in Google.
Why Should You Create Corporate Videos?
Online Audiences Love Videos
An average of round 30 percent of everyone's online activity is spent watching videos. Because most people are already used to constantly watching videos, they will easily lose interest in your company or its social media accounts if they do not feature any type of video content.
It is also important to note that nearly two-thirds of customers say that companies that are using video content are those that know how to reach their customers.
People feel that companies that use videos are more mindful and conscious of their audience compared to those that don't use videos.
Videos Are Great For Engagement in Social Media
One of the best advantages of the internet is that it allows you to share your corporate videos with your followers so that they can engage with it.
Even if these people are not your primary audience for the corporate video, they will still talk about it and have positive reactions if you did the video well.
Having great engagement, which can be created through comments, shares, and reposts, is a great way to get "free" marketing for your company because your audience is endorsing your company themselves.
Videos Allow You to Tell Your Brand Story Effectively
Videos, especially your corporate videos, allow you to tell the story of your company in an entertaining and engaging way that you can't have with photos or other types of content.
With posting these videos online, you are not being subjected to the limitations of having them posted on broadcast television. This allows you to have free reign to decide how long your video can be, while still being able to tell your story in an effective way.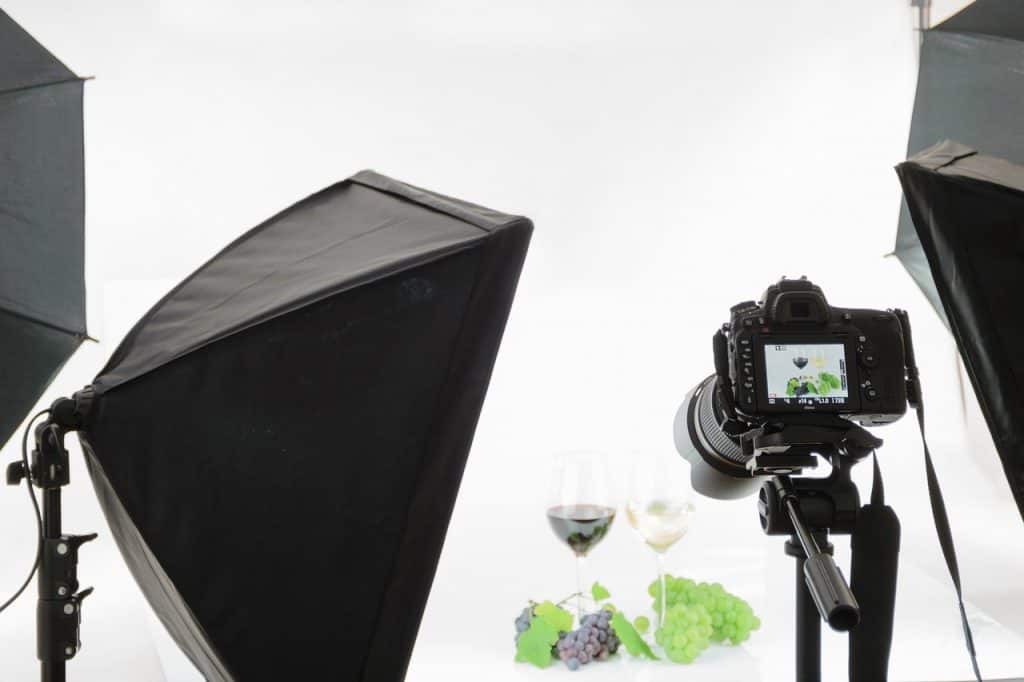 Videos Can Lead to More Sales
A study conducted by Wyzowl revealed that 74% of the people they interviewed who watched an explainer video ended up buying the product that they just learned about by watching.
They also found that 77% percent of these consumers admitted that they were convinced to buy a certain product because they watched a video about it.
The likelihood of your customers to buy a product increases considerably when your websites use videos. That is why 72% of businesses who use video presume that these videos have improved their website's conversion rates and even 64% of them think that these have directly led to increasing their sales.
What Is the Process of Creating Corporate Videos?
Pre-Production Phase
The pre-production phase is where you have to plan out, conceptualize, and strategize your whole video creation plan so that everything will run smoothly in the production and post-production phase.
The very first thing you have to think about during this whole process is what your objective is. This objective will be the foundation of your corporate video production strategy so it will be the most important step in this whole process.
This main objective that you must come up with for your corporate video should be able to address an opportunity or issue that your company is facing. So, once you have taken a look on what your company can address with a corporate video, you can now think about the budget you can allocate for it.
Even from these first steps, this is already where hiring a video production company will become really helpful as they will be able to help you and guide you throughout the whole process.
You must also consider the cost of hiring a video production company for your budget because having them on board with their expertise will ensure you of a great corporate video.
Once you have already deliberated your objective and budget with the video production team you hired, you now have to think about which audience you want to target and what key message you want to communicate to that audience. You also have to think about which platform you will use to distribute your corporate video.
As much as you would like to appeal to a general audience, it is important to put an emphasis on a specific audience that will be able to fully appreciate your corporate video and its key message. The key message you want to communicate must be clear, concise, directed towards your target audience, and evident in the corporate video.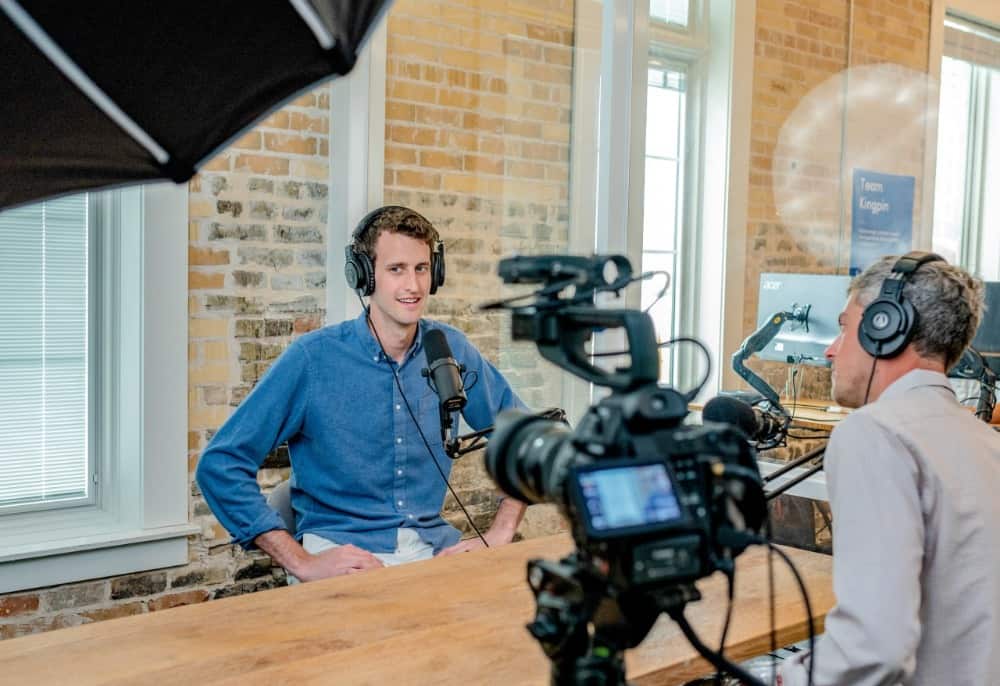 With all these important strategic elements of the video production complete, you can now include all of these into a production brief which will serve as the backbone of the creative process of the shoot.
Alongside the previously mentioned elements, the production brief will also include the schedules and timetables of what need to be completed.
Now that you have sorted out everything into your production brief, you can now start with the creative process by creating a concept and an outline for your corporate video.
This is where the ideation of your video starts either through shot lists, mock ups or anything else to explain a rough idea of what you want your video to be.
This is where the collaboration between you and your chosen video production company will be very important because you would want everyone to be on the same page throughout the whole creative process.
When you have finally decided on what you want your corporate video to be, you can now start to make storyboards and write scripts for it. This is where your video will start to come to life.
The storyboards will help you visualize your videos and the scripts will establish the messaging you want to convey. It is important for you to bring up suggestions and concerns if there are still any at this point because it may be too difficult to address them once you've gone past this stage.
The last thing you have to do once you're done with storyboards and scripts is to plan your production. This will include scheduling, organizing the shoot, scouting locations, hiring actors if needed, etc.
Production Phase
Once all your planning is done, you can now start the production process of your corporate video. By this time, you should have already confirmed your casting and the locations of your shoot. Your crew can now be assembled and you can shoot your video in accordance with your production schedule.
Typically, every shoot day will start with a lot of time setting up everything. This may take a while at the start of the day, but it is critical for the shoot to get the lighting and the framing of the shots just right so you barely need to adjust throughout the day.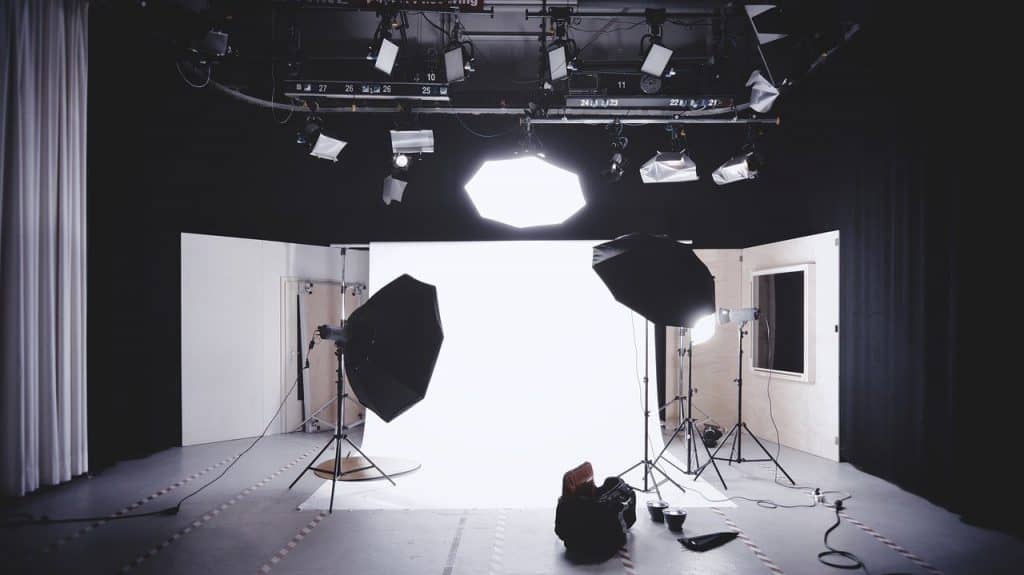 The crew will then use the necessary equipment to shoot all the different footage that you need. You also have to note that sometimes, you do not need to shoot your scenes in the same order as they will appear in the final video. There will be times that this will be the case to maximize the use of a certain location.
The video shoot will take days or maybe even weeks, depending on the scope of your corporate video. Also included in the production phase is voice overs by professional voice-over artists.
As long as you planned everything out accordingly during pre-production, the whole production process should be operating smoothly.
Post-Production Phase
Once you have wrapped up your video shoot's production, the post-production phase starts. This is where the video editors of your chosen video production company will edit the raw footage to ensure that these will convey the key message you want to put out.
The editors will not just stitch together all the footage that you need, but also add the appropriate graphics, special effects, transitions, and music that is needed.
These editors will make multiple drafts and rough cuts for you to choose from before they move on and eventually create the final cut.
When you have determined your choice for your final corporate video, the only thing left you have to do is to post it on your preferred platforms which will most likely be on your website, Facebook, YouTube, and LinkedIn.
What Are the Best Corporate Video Ideas?
Company Introduction Videos
Company introduction videos are one of the best ways to create a meaningful connection with your customers. That is why these are always a mainstay of corporate videos.
These videos allow you to showcase all the important aspects of your company to your potential customers. You can get to show the main people behind the company, what product or service you are offering, and your company's philosophy and identity.
Normally, these company profile videos run around 3 to 5 minutes long and have a high production value. Every element of this video should play a role in painting the brand's picture for your viewer.
It is important to feature this video on your social media platforms and your "About" section on your website.
Here is a great example of a company introduction video by Herman Miller where they took the creative approach of introducing their company in 108 seconds to commemorate their 108 years as a company.
VIDEO LINK: https://www.youtube.com/watch?v=l0uaSU6IVN4
Product Demonstration Videos
Product demonstration videos allow you to communicate to your potential customers about what exactly is the product or service that you are offering and how it can benefit them.
The aim of these demo videos is to clearly explain what product or service you are offering, how it works, and what benefits they can get from it to the viewers of the video.
These are normally shorter videos of around 2-3 minutes so it is important for you to explain what you're offering as concisely and as digestible as possible.
Here is an example of a production demonstration video from Salesforce as they describe how their software helps small businesses:
VIDEO LINK: https://www.youtube.com/watch?v=21SdHCVK5m0
Webinars
Webinars are a great tool to increase the return on investment of your video marketing and driving traffic to your website. They can be online presentations, interviews, or Q&A sessions which encourage audience participation.
These are an effective way to increase brand recognition because they allow you to interact with your audience, provide a more human side of your company, and deliver important information about your industry all at once.
Behind the Scenes Videos
Behind the scenes videos are an interesting way to show your customers how the actual work is being done by you and the other employees of the company. These showcase the human side of your business and highlights all the work that not everyone may know about.
You can display the different workplaces in your office and also interview actual employees about their work life and their memorable work experiences that make them love the company.
These videos help you further increase your brand awareness while also showcasing all the work that is being done by all your employees to create the best product or service to your audience.
Here is an example of Starbucks' behind the scenes look on how their supply chain works:
VIDEO LINK: https://www.youtube.com/watch?v=ElYNhGbOTOQ
Testimonial Videos
Testimonial videos are a proven way to help customers overcome fears or doubts they may have over what you are offering to push them towards a purchase.
Getting real people to do your testimonial videos at an unscripted setting works because these people are coming from unbiased accounts of your business.
Being able to actually watch these customers share their positive experiences with your company instead of just reading them in posts or photos makes the level of authenticity of their accounts a lot higher and more convincing.
These videos might just be what some of your customers will need to watch to finally purchase your product or service.
Here is a customer testimonial video from Omada Health where the people that were interviewed described their working relationship with the company and how easy they were to work with:
VIDEO LINK: https://www.youtube.com/watch?v=KNG-OqNe5PU
Conclusion
Now that you know all the in's and out's of how to make a corporate video, from the definition of corporate video to the production process and even potential video ideas, you can see how it can be a truly effective way to increase engagement and even drive sales.
This whole video production process may seem like a daunting task if you're not familiar with how to do it, but, as previously mentioned, this process can be extremely easier when you hire a video production company.
If you are looking for a video production company that can provide you with a great experience and an effective final product, fewStones can help you achieve your corporate video production goals.
You can be assured that we will be right by your side throughout the whole video production process to guide you and give you our expert advice on how to make your corporate video as great as it can be to drive your sales.
We are ready to provide high quality corporate videos that will meet your budget requirements. Our team will make sure that the videos we will create for you will garner engagement and drive sales. Learn more about our services and even get an instant quote.
Related articles: