Just like how you should use SEO to optimize your content for popular search engines like Google so that they can rank favorably, you should also have a well-planned strategy to maximize the YouTube SEO of your video content.
While your Google SEO strategy and your YouTube SEO strategy may have some similarities and overlaps, there are still a lot of distinct steps you should take when it comes to optimizing your video content on YouTube.
So, what exactly is YouTube SEO?
YouTube SEO is the process of optimizing your video content so that its visibility on YouTube will significantly increase.
Unlike Google SEO which uses backlinks and other different factors to evaluate the rankings of links, YouTube SEO involves optimizing your channel, videos, playlists, and descriptions on YouTube.
This article will be a complete guide to help you optimize your YouTube SEO and will cover why you should post videos on YouTube in the first place, all the important tips to make your YouTube videos rank higher and what the benefits are when you optimize YouTube SEO for your videos.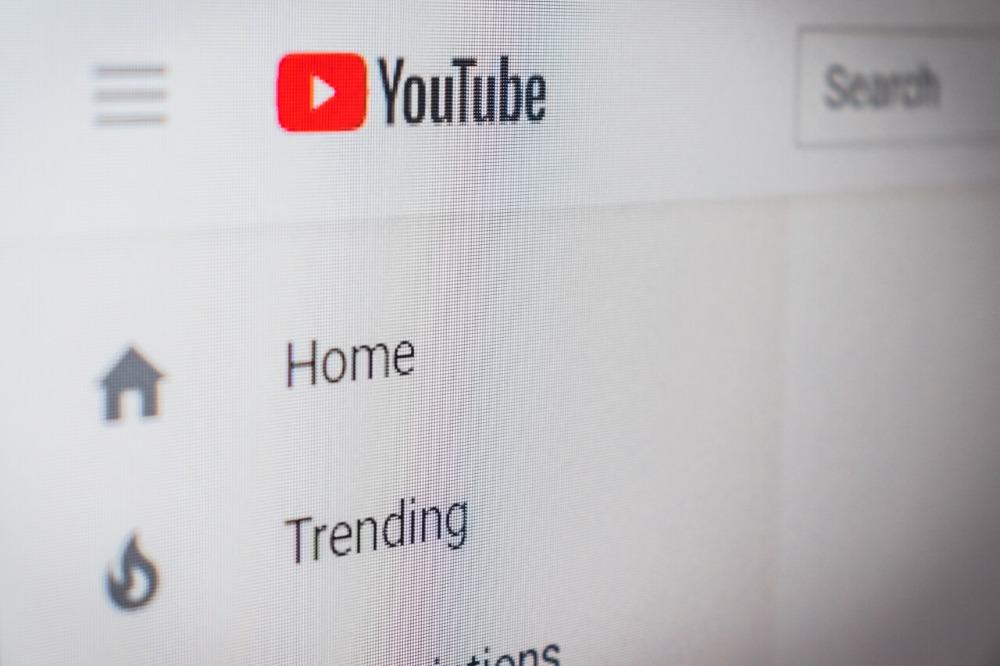 5 Reasons Why You Should Post Videos on YouTube
If you are still wondering whether you should post your videos on YouTube, here are 5 reasons that should convince you:
1. YouTube is the second-most popular search engine after Google
YouTube is currently just behind Google in terms of search engine popularity. In fact, it receives more searches per month than other search engine competitors like Yahoo, AOL, Bing, and Ask.com combined.
YouTube's popularity as a search engine stems from its large number of active users as well these users searching and watching a lot of videos.
The popularity of the platform allows it to have a wide audience reach, especially to mobile users that search and watch videos through the YouTube app.
2. YouTube is also the second-most popular social media platform
YouTube's popularity as a search engine comes from being the second-most popular social media platform as well. Almost 80% of online users say that they have their own YouTube account.
What makes YouTube so popular and dominant both as a social media platform and as a search engine is because of how accessible the content is to audiences.
With YouTube, it is easy for anyone to create and share their content which can easily be available to a global audience. This attracts a lot of different creators and viewers around the world to visit the site and watch all kinds of videos.
3. Businesses have placed a lot of importance on YouTube
With the importance and significance of video content increasing more and more over time, more businesses are looking to capitalize on this. Since YouTube has become one of the most prominent video platforms, it makes sense for businesses to utilize YouTube as well.
While YouTube initially gained a lot of popularity as a platform that encourages personal video creation and viewing, it has also become a valuable tool for businesses.
62% of businesses are using YouTube as a resource where they can post their video content. (Buffer)
Because of the massive reach YouTube has, businesses are using it as a means to communicate with existing customers and to post videos to attract potential customers as well.
4. YouTube has a high number of active users who watch a lot of videos
YouTube has an overwhelmingly large number of users worldwide. The video platform has 2.3 billion worldwide users as of 2021. That is why it is highly popular as a social media platform and as a search engine.
These 2.3 billion users are viewers who log into the platform at least once a month so these are active users who constantly watch videos on YouTube.
This is a huge and active market that businesses should be able to tap into and optimizing your YouTube SEO can help you attract a portion of this audience to become potential customers.
5. Users discover new brands and products on YouTube
Video can be a very powerful marketing resource which makes YouTube very valuable for businesses in terms of marketing their products.
90% of consumers say that they were able to discover new brands and products through watching videos on YouTube. While this does not immediately translate to a purchase, it is still valuable that your message is getting across to audiences.
Consumers are relying more heavily on video content during all the steps of their consumer journey so it is crucial to make sure that your YouTube SEO strategy is effective in optimizing your videos' rankings.
8 YouTube SEO Tips to Make Your Videos Rank Higher
Now that you have learned about the important reasons and statistics that showcase how effective YouTube can be for your business, here are 8 valuable YouTube SEO tips to make your videos rank higher:
1. Start with performing in-depth research on the YouTube keywords you want to rank for
Since YouTube is a video search engine, your approach to optimizing content for it should be strategic, which is similar to how you would optimize your website for usual search engines.
This means starting out by conducting in-depth keyword research to discover what your target audience is interested in and what they are looking for on YouTube.
To begin your keyword research, you can just simply go to YouTube and start typing different keywords in the search box. As you type, you will get search suggestions from previous popular searches by YouTube's autocomplete feature.
Brainstorming and choosing potential keywords is important, but you will need to compare different types of keywords so that you can find out which ones are being searched more. This will help you decide which is the best to use for your YouTube SEO strategy.
Luckily, there is a free tool provided by Google called Google Trends which helps you out with your keyword research strategy. In Google Trends, there is an option for "YouTube search" underneath the "web search" option.
This will give you the YouTube-specific search data you will need to compare and choose keywords for your YouTube SEO strategy.
2. Include your keyword in your title
When people on YouTube search for videos, one of the first things that immediately grabs their attention is the video's title.
The title can be what determines whether or not someone will click on your video, so you have to make your title compelling, clear, and concise.
This is where you can implement your keyword research for YouTube SEO, by including your keyword organically in the title of your videos.
While including your keyword will play a big part in optimizing your video, it is also important to also consider matching the title to the user's search intent. This means creating a title that matches what viewers are actually searching for.
YouTube titles can fit up to 100 characters but will truncate at 70 characters, this means that you should place your keyword and other key information close to the front.
You should also use compelling language in your titles so that users will be encouraged to click on your video. Some examples are "tips", "how-to", "advice", or numbered lists like "10 Tips to Increase Video Marketing Conversion Rates."
3. Create an eye-catching thumbnail that can immediately hook viewers
The thumbnail of your video will be the main image that users will see when scrolling through a list of video search results.
Along with your video's title, this thumbnail will communicate to the viewer about the video's content, so it also has a significant impact on the clicks your video will receive.
In most cases, a video's thumbnail image is actually more important than the video's title in terms of encouraging clicks from a typical YouTube user. You can try your best to optimize your YouTube SEO, but if your thumbnail is unappealing, no one will click on your video.
This is because your thumbnail will be the only visual basis your viewers will have for what your video content will be. If it looks unprofessional or looks like not a lot of effort was put into making it, users will not consider your video a good use of their time.
To obtain the best results for your videos, you can go with creating a custom thumbnail which is available for verified YouTube channels. Custom thumbnails allow you to create and provide your own thumbnails as opposed to choosing your thumbnail from the typical 3 screenshots YouTube will recommend for you.
With your custom thumbnail you should be able to add graphics, your keywords or your title in the thumbnail. You can also use professional shots that are used specifically for the thumbnail.
It is recommended to use images that are 1280×720 pixels that use a 16:9 ratio. They should also be saved as 2MB or smaller and be saved under .jpg, .gif, .bmp, or .png files.
4. Write an in-depth description for the video which includes a transcript
Content creators and businesses may make the mistake of only writing a few sentences for their video's description. However, you should use it as your chance to expand on the information in your video with call to action prompts and links.
If you want viewers to click on a link that directs them to your website, you should include it at the beginning of your description before the "Show more" prompt. You can also include a catchy statement in your first sentence so that people will want to click the "Show more" prompt to read the rest of your video description.
To optimize your video's description, you can also include the transcript of the video. An optimized description will give you a better chance of showing up in more related and suggested video results.
While it is okay to maximize the 1,000 character limit on video descriptions, you should still remember that your viewer clicked on your video to watch it, and not spend a lot of time reading large amounts of text. You can make your description optimized while still making it concise and efficient with all the necessary information.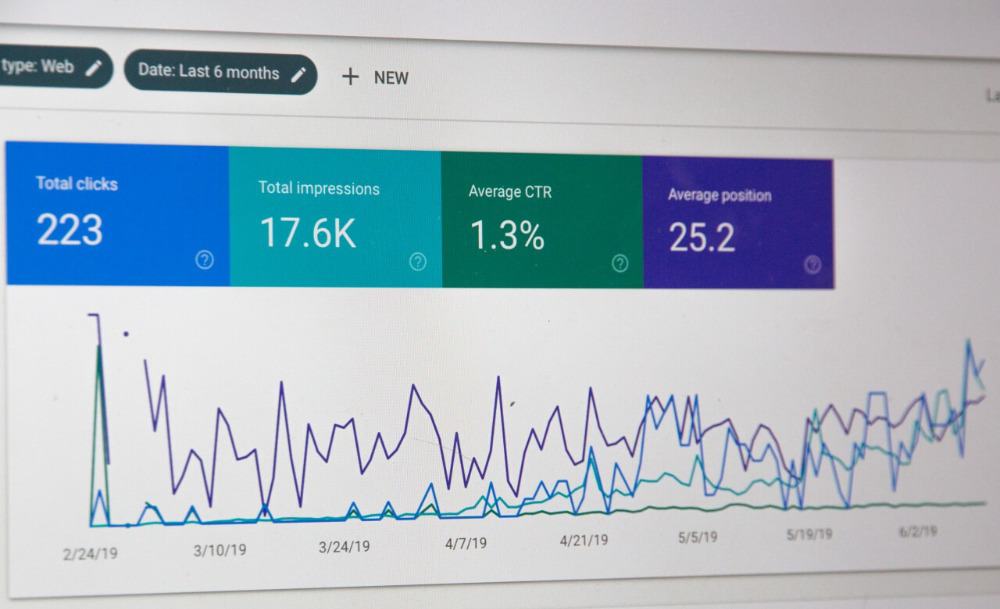 5. Mention your chosen keyword in your video
Another tip is deliberately mentioning your chosen keyword in your video. If you will not say your target keyword, it will not show up in your transcript or your video captions which are two vital parts of your YouTube SEO strategy.
Do your best to incorporate your keyword in an organic and thoughtful manner that is relevant to the content of your video. This is to make sure that you will not overwhelm your transcript with too many unnecessary inclusions of your keyword.
It should be helpful to plan your script in advance so you will know where you can organically incorporate your keyword. You should plan on saying it early on in your video so it can appear early in your videos' transcript and captions.
6. Remember to include captions for the video
Just like other text you can optimize, accurate captions can help improve your YouTube SEO by highlighting all the important keywords you want to rank for.
YouTube can automatically transcribe your videos and provide auto-generated captions. However, these auto-generated captions are not always accurate and can make for incomprehensible captions which may alienate viewers who rely on those to understand videos.
To make sure that your videos will incorporate accurate captions, you can provide your own accurate closed captions through an SRT file to your YouTube video.
You have different options for adding captions to your YouTube videos. Some channels use the automated transcript as a basis and then just manually clean up the errors. There are other DIY transcription options you can try but they can be time-consuming and tedious.
Once you are able to provide captions, rest assured that your videos will be able to rank higher on YouTube's search results.
7. Add YouTube cards and end screens
When you watch a video on YouTube, you may have seen a small white icon in the corner, or a bar of text that prompts you to subscribe. These are called YouTube cards which are preformatted notifications that appear on desktop and mobile which can be set up to promote your band and other videos on your channel.
These cards can encourage viewers to take desired actions while watching your video. Once they are set up, they will appear in the top right corner of the video for users to click on and explore.
You are able to add up to five cards to a single video, and you have six different options to choose from:
Channel cards that direct viewers to another channel
Donation cards which encourage fundraising on behalf of nonprofit organizations
Fan funding that asks viewers to support the creation of their video content
Link cards which sends viewers to an external site like a crowdfunding or merchandise selling website
Poll cards which lets viewers vote for a response to a posted question
Video or playlist cards that link to other similar YouTube content
Something similar to YouTube cards are end screens. These will show up by the end of a video and gives viewers options on what they can do next.
Both YouTube cards and end screens can optimize the experience of your viewers and encourage them to perform an action whether that is watching more videos or visiting your website.
8. Include your keywords when you set tags for your videos
In YouTube, you can use tags to let viewers know what your video's content will be about. However, this does not just inform your viewers, but it also informs YouTube as well.
With tags, YouTube can figure out how to associate your video with videos that have similar content. This can help broaden the reach of your videos as they can show up on more related video suggestions.
You should choose your tags wisely if you want to be able to maximize this feature and optimize your videos. Do not just include irrelevant tags just because it may get you more views.
Similar to how you should write your description, you should lead with the most important keywords and include a good mix of common tags and long-tail tags. You can also use double quotes (") when you want to use phrases as tags. For example, instead of tagging your video as "marketing" and "tutorial", you can just tag it as "marketing tutorial".
How Optimizing YouTube SEO Helps Your Videos
YouTube SEO can have an indirect impact to the engagement metrics of your videos
The most important metrics you should be tracking for your videos like views, subscribers, likes, comments, and estimated watch times play a big role in terms of ranking in YouTube.
YouTube's search engine will analyse these metrics so that it can determine the quality of the video content. If your videos perform well with these metrics, it will have a better chance in ranking better than videos with lower metrics.
Optimizing your YouTube SEO can have an indirect impact on these metrics because you get to have the most relevant and appropriate information that YouTube looks for in their search results.
Providing optimized titles, descriptions, transcripts, and tags is a great way to ensure that your video will be visible for the relevant keywords you want to rank higher in. The better a certain video ranks organically, the more likely that the video will receive higher engagement metrics.
You can generate new video content ideas and concepts through an effective YouTube SEO strategy
Just like with other SEO strategies, the first step of optimizing your YouTube SEO is to analyse data of keywords you will want to use and rank for.
Since there are so many videos that are being uploaded every day, it is critical to keep up with trends. You can use YouTube as a search engine within Google Trends so that you can identify keywords and trends that are increasing in popularity.
Just like for website content, video content and ideas can be driven by relevant and in-depth search data. You can use SEO tools which can provide search data for YouTube so that you can have a better idea of what consumers are searching for.
Embedding YouTube videos on your website can help you generate YouTube rankings in Google search results
According to Moz, 94% of video search results that are seen on Google come from YouTube. This means that embedding YouTube videos on your website can enable you to keep users engaged for a longer time.
Instead of providing website visitors with a link that would send them away from your website and onto YouTube, you can just embed a video so they can just watch the full video on that specific page.
It is important that you are able to align your YouTube video content with your website content so that you have a more optimized strategy not just for your YouTube SEO, but overall SEO as well.
Conclusion
Optimizing your YouTube SEO may seem like a difficult task considering everything you have to do to maximize the results of your videos.
However, you should remember that there is a massive audience to be discovered on the platform and when you optimize for YouTube, your chances of being discovered will dramatically increase.
If you are looking for a company that can help you with your YouTube SEO strategy, then our team at fewStones can help you out. With fewStones, you will collaborate with a team that will help you throughout the whole process of creating a video and that includes optimizing it for YouTube.
You can visit our website to learn more about our services like live action videos, 2D animation videos, 3D animation videos, live streaming videos, and personalised videos. You can also get a free instant quote about our YouTube SEO services by clicking here.