Incorporating music into your corporate videos is an essential part of the corporate video production process. While everyone knows that the best videos also have great music, choosing any song just for the sake of having it in a video is not enough. This article will guide you through how you should use music in your videos, how to choose the best music, and tips to make the most out of the music that you will use.
3 Reasons Why You Should Use Music in Your Videos
1. Music helps you elicit an emotional response from your viewers.
While the visual aspect and the script of your video can elicit emotion, incorporating the right music alongside them will help you elicit an even stronger emotional response from your viewers.
When your videos have great music, they make the content feel more inspiring, sad, happy, or interesting. When your viewers are hooked emotionally, they will feel more attached and be more likely to buy from you.
2. Music makes your content more interesting and memorable.
Using great background music in your videos allows you to provide more texture and depth in your video. This allows viewers to be more engaged and more attentive to what is happening.
When you add this layer of interest, viewers will be focused on your message and will even remember what your video is about long after they have watched it.
3. Your music choice can be a good reflection of your brand.
Another reason you should use music in your videos is that when you have the perfect music choice, it can act as a good reflection of who you are as a brand.
Whether you used a simple melody, your own music, or even music that you licensed, it can be a great way for your customers to remember you and understand what your brand identity is.
How to Choose The Best Music For Your Videos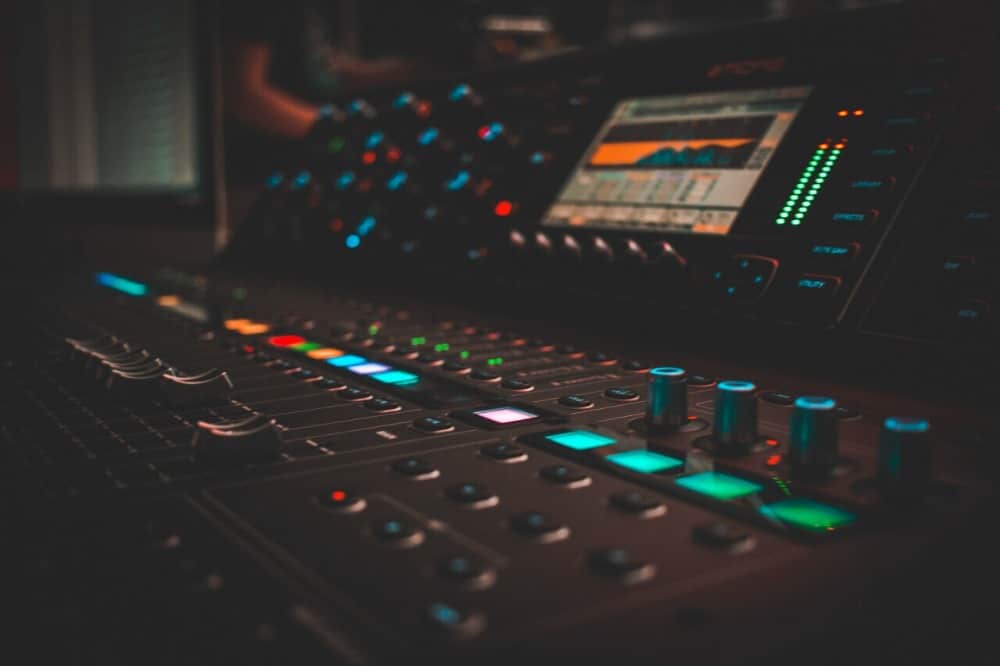 1. Think about the role music plays in your video
Music in a video can perform a lot of different roles. To make sure you will be using the music the right way, you will need to sort out what type of video you are creating and decide on what role you want music to play.
For example, you can use subtle music in the background for explainer videos or demos which focus on features. You can also use music in a live action or story-centered video to create emotional cues and advance the plot.
2. Go over the budget you want to allocate for your music
Another important factor you have to take into account when choosing music is the amount of budget you can allocate.
You will have a lot of different and reliable music options depending on the budget that you can allocate. If you are just a small business with a tight budget, there are actually a lot of great options that are available for free.
Music that has a creative commons license means that it is free to use. There are a lot of options online and most of them can get the job done.
If you are willing to spend around 10 to 100 dollars, you can get a royalty-free song from a music library which should be of higher quality compared to any free music available.
To get a hold of custom music for your video, you are looking at a range of about 300 to 1,000 dollars. Custom music can be the best option, especially if you want to reuse the song and want it to be associated with your brand.
3. Choose music genres or trends that cater to your target audience
Lastly, to make sure you get the best choice of music, you will also need to have in-depth information about your target audience.
The more you know about their preferences, backgrounds, hobbies, and interests, the more specific you can be about the music you will choose in your videos.
If your target audience covers professionals in business, you should play it safe with corporate tones and ambient background music. However, if you have a younger audience, you can try out different genres like indie rock, dance, or hip-hop.
4 Tips to Make the Most Out of the Music You'll Use in Your Videos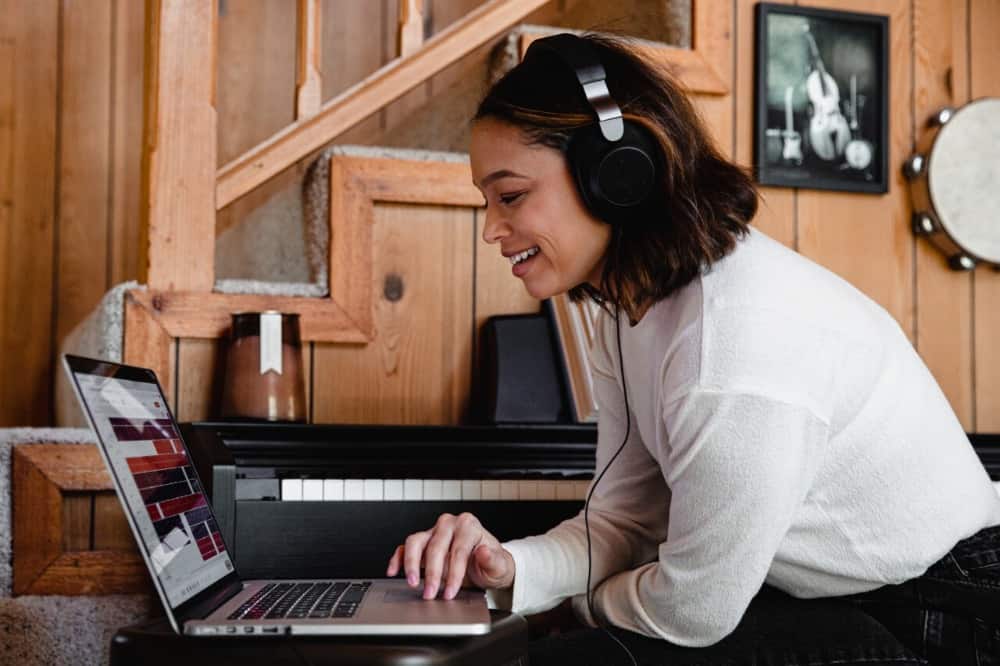 1. Find out the right mood for your music
You should plan out how to incorporate your music early on in the video creation process. You should also take your time in going over the possible music you should use in your video.
A good way of finalising what music to use is to also consider what mood you want to create at specific moments in the video and align the song choices with that.
To be safe and cover as many bases as possible, you should try brainstorming a strategy around some of the most common moods that are established in videos like entertaining, dramatic, funny, mysterious, or playful.
2. Do not mix or use too many different styles of music
While you may be excited to incorporate a lot of music into your videos, it is also important to remember not to overdo the use of your music.
In your corporate videos, less is always more. If you try to put too much focus on the music and mix too many songs, the music will distract your viewers and they will lose focus on the important content you want to communicate in the video.
It is more ideal to concentrate using just one song or at least one genre of music consistently in your videos so that viewers won't be too annoyed or overwhelmed.
3. Use music in your intros and outros as bookends
If you are creating tutorial videos or explainer videos, you can incorporate your music in your intros and outros as bookends to cue your viewers.
A bookend is a short snippet of music that is usually paired with text or animations that indicate that a video is beginning and ending or it indicates the beginning and ending of a chapter.
Bookends allow viewers to focus and tune in to the information you are presenting. It is great to start to prepare your viewers and when it is used to end a video, it offers a sense of completion.
Bookends can also be a great and natural way of branding your video content. When your bookend includes your logo, your company name, and an engaging soundtrack, it will make your brand easily recognisable.
4. Make use of music breaks
We know by now that music can be effective in your videos. However, making use of music breaks and pauses can also be a great way to grab the attention of your viewers.
You can use music breaks to highlight an important moment in the video like a big reveal or achievement. These pauses will work best when your music has a consistent tone so that there is a pattern for the pause to break.
Best Royalty-Free Music Websites
Artlist
Artlist contains premium and high-quality music tracks that you can use for your videos. The website has a large music track collection across a lot of different genres.
They source their tracks from a lot of growing indie artists around the world and the website is easy to navigate.
Premium Beat
Premium Beat is another good choice and offers a diverse collection of royalty-free music backed by Shutterstock.
They have a wide range of music filtering options and all of the tracks on their website have the same price tag of 49 US dollars.
Music Vine
Music Vine collaborates with hundreds of independent musicians to produce more than 2,500 music tracks which you can easily segment by theme, genre, vibe, and environment.
They also have a dedicated section on their website to showcase the artists they are collaborating with so that people can explore more of their music.
Epidemic Sound
Epidemic Sound is one of the more accessible royalty-free music sites available right now because they include all of the legal rights needed into one simple license.
Some of Epidemic Sound's tracks are featured on YouTube and Facebook videos that get millions of views each month.
YouTube Audio Library
If you are looking for great music to use for your videos, even YouTube can provide you with their own audio library. They have a lot of tracks and sound effects which you can use for free.
Songs are grouped by mood, genre, duration, and instruments. It may take a while to find a song you will like but this still remains a great option since it's free.
Purple Planet
Purple Planet is a great budget option and has its own unique approach of dividing their music into what it sounds like or how it makes you feel (for example: cool, funny, tense, cute).
It is free for small projects like YouTube videos as long as you credit them appropriately. You can also buy a standard license for 5 US dollars or an unlimited license for 40 US dollars.
Examples of Videos That Use Great Music
1. Honda
In this video that gives a close look at all the processes that take place in Honda's production line, the music used is fast-paced which is similar to how the actual work is in the manufacturing hubs.
Video Link: https://vimeo.com/189666328
2. Adobe
To highlight the newest updates and features in their Adobe Creative Cloud services, their video included an inspiring and uplifting soundtrack that accompanies the narration well.
Video Link: https://www.youtube.com/watch?v=rCwPNP948SE
3. Range Rover
Range Rover's testimonial video features boxer Anthony Joshua. In the video, they chose a mellow and cool track that is a great way to accompany all of the action shots and the interview segments.
Video Link: https://www.youtube.com/watch?v=-k4mkhK-6dU
4. Slack
Slack used a mischievous and light-hearted soundtrack to accompany its video concept of animals using Slack for their communication.
Video Link: https://www.youtube.com/watch?v=x6sSa5NpqUI
5. Google
For Google's internal communications video about AI, they chose music that fits well with its identity as a technological and futuristic company. The rhythm fits well with how the graphics move and engages you throughout the whole video.
Video Link: https://vimeo.com/264074381
Now that you are equipped with all of this valuable information, you should have a better understanding of the best ways you can use music for your videos.
If you need any help in finding music or incorporating the best music into your videos, our team at fewStones can help you out.
Whether you want to create live action videos, 2D animated videos, or 3D animated videos, we can make sure that your video contains the best music that will fit your message and content.
Related articles: