Human Resources professionals have a lot of tasks that concern both employees and the company's management. They will usually oversee important organisational efforts like recruiting, interviewing, hiring, onboarding, and training.
All of these may seem overwhelming, especially if you only have a small HR team that handles a lot of employees in multiple departments. To make their jobs a lot easier, your company can incorporate videos that can aid them in performing all of their functions in a more efficient and productive manner so that more employees can feel their impact.
Videos can be a huge help for HR professionals because of how they can cover a wide range of topics in an engaging and entertaining way that a lot of employees can appreciate.
This article will be the ultimate video guide for HR professionals. You will get to learn about the reasons why you should create videos for HR, where you can incorporate videos, how you can make the most out of these videos, and the best video types and examples you can find.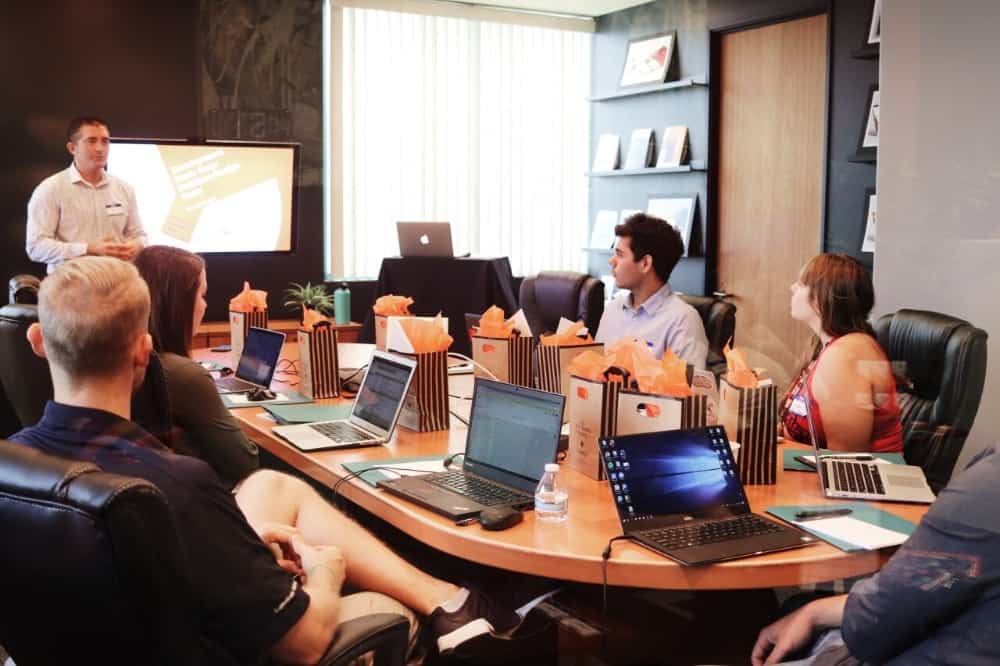 5 Reasons Why You Should Create Videos for HR
1. Videos are a great way for you to introduce and establish your brand.
The company's image and brand are always important parts of your company when you want to recruit new employees, satisfy current employees, and create a meaningful and positive working environment.
Fostering this engaging environment while also bridging corporate and human bridges are one of the main responsibilities of HR professionals.
Creating videos is a great way of maintaining this type of environment. They allow you to inform everyone in the company of your brand's tone and personality.
For example, you can create videos that can introduce your company, its history, employees, CEO, or your mission and vision. This helps your company establish a more instant recognition from your own employees and even consumers as well.
2. Videos can be an effective tool for recruitment.
Videos can become an effective tool for recruiting new hires for your company. One way you can use these videos for recruiting is by using them to showcase your company's culture and values.
You can have different approaches for these videos. You can focus on presenting your company and how employees can add to its value and you can also decide to focus on attracting industry experts with years of experience.
Being able to recruit these industry experts may be challenging as they will likely have other job offers as well. What you can do to stand out is to create and send videos directly to these prospects to show that your company is interested.
This will show them that your HR team is putting a lot of effort into the hiring process. When you take time to create a personal connection with them, they will be more likely to consider you.
3. Collaborations become a lot easier when using videos.
Many tasks that are performed by HR professionals can be streamlined, optimised, and supported with videos. Companies can use video collaboration in a lot of different ways to gain the highest return.
As your HR team is responsible for bridging the gap between human experiences and business outcomes, video collaboration has the ability to eliminate communication barriers.
Using video makes it easier for HR professionals to hold meaningful dialog and even resolve conflict even if you are not working at the office.
4. Videos allow for a more interactive approach with HR tasks.
When you make use of videos for announcements, training, or recruitment, the factor of interactivity can benefit all areas of your company.
Since HR professionals will usually be in charge of orientations, training, professional development, and performance evaluation, creating videos can help these tasks with retention and engagement.
Interactive videos can include clear directions on answering a reflection form, a questionnaire, or providing assessment questions to gather feedback from employees.
5. Internal communication will be more effective through videos.
Corporate announcements are an important part of every company's internal communications because they inform employees of what is going on in their company and even in their industry.
However, if you will constantly send these announcements through email, there is a chance that a lot of people will just skim them or not even read them.
If you make corporate announcements through videos, they can provide a more compelling and engaging connection with employees which makes the messages and news more impactful and relatable to them.
Related: How to Use Videos For Employee Engagement & Best Examples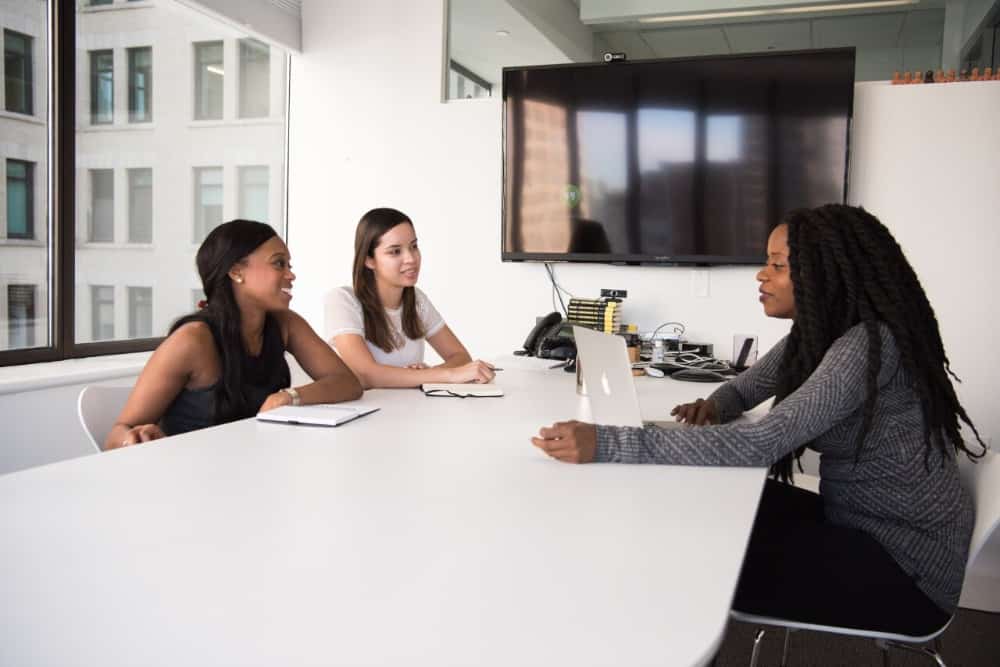 8 Different Ways You Can Incorporate Videos Into HR Responsibilities
1. Use videos for recruitment
Coming up with ways to attract new applicants is a responsibility by HR personnel which almost requires the resources of your marketing department.
One way of attracting people in a creative way is by creating a video for your job postings. This recruitment video allows your posting to stand out among the thousands of written descriptions and postings that can be found everywhere.
A simple recruiting video can get the job done especially if it clearly conveys all of your job requirements and gives applicants a glimpse of your company's culture and values.
2. Making a video that shows what it is like to work in your company
This is another way you can incorporate videos in your recruiting process. Creating a company culture video shows potential hires what your office or facility looks like, who they will work with, and what their tasks are in a typical work day.
This video type works best if you are able to incorporate it with the tone and personality of your company. Give these potential hires a sense of what your office culture is like so they can easily picture themselves working for you.
You can also show this video for the employees that are newly hired to give them a glimpse of your office if they have not watched your video yet. This gives them a quick tour so they can get familiar as soon as possible.
Related: 10 Ways to Make Corporate Videos More Exciting and Fun
3. Creating a video for your company mission statement
A written job description may not always clearly communicate how a specific job position fits into the big picture of your company.
You can easily let your new hires know what they will be working on, how this contributes to the company's larger goals and why it is valuable.
A video for your company's mission statement helps new hires start their experience with your company with a deeper sense or appreciation and purpose.
4. Showcase your team of employees through a video
Your new employees will need to know about their team as much as their team needs to know about them as well. A video for this is a quick way to let new employees know who they will be working with and what tasks they are performing.
This helps new employees get oriented on their team's members even before showing up to work. This can make their team more productive since they will already have an idea of who they will work with once they get into the office and work as soon as possible.
Try to gather a few pictures of each team member along with short bios about their personal and professional lives.
5. Present your work behavior guidelines and company policies with videos
Companies will usually have all of their work behavior guidelines and company policies compiled into one large handbook that not everyone has the time to read in full.
To make all of this important information more accessible and engaging to your employees, you can create multiple short videos which cover all of the important topics.
This allows you to reduce your printing costs significantly and helps create a more memorable and engaging experience which can encourage your employees to learn more on their own.
These videos can give employees straightforward answers delivered with a personal tone on common policy queries so that they will not need to constantly ask the HR professionals in your company about specific policies.
6. Set up videos that demonstrate how to use specific work tools
New hires will need help setting up all the necessary accounts for your system, understanding how to manage all of their work passwords, and familiarising themselves with specific software tools.
Your HR professionals can create and upload quick instructional videos that can explain these tasks in a simple manner to prevent new employees from being overwhelmed and to save your IT department from fielding too many questions.
7. Produce training videos for your employees
Each company has their own unique tasks and procedures that all of their employees will need to complete. However, all of these may be hard to remember if their only reference is something they read in a handbook or on a website.
Having your HR team create a series of training videos that explain how to perform the main tasks of a specific job position quickly can make this a lot easier.
Using videos can help employees learn and even retain the information more thoroughly. Also, even if they may forget or need to refresh their minds, they can easily watch these videos again anytime.
8. Sharing your company's regular reports through videos
The usual company reports and updates can be uninteresting if your HR professionals are not able to communicate them in the best way possible.
If they are written reports, not everybody will have the time or the interest to read them. However, using videos will be a great way to make these reports engaging, quick, and easy to digest.
If you are able to create or get a hold of templates for these reports, it can be easy for your HR professionals to create monthly, quarterly, and annual report videos.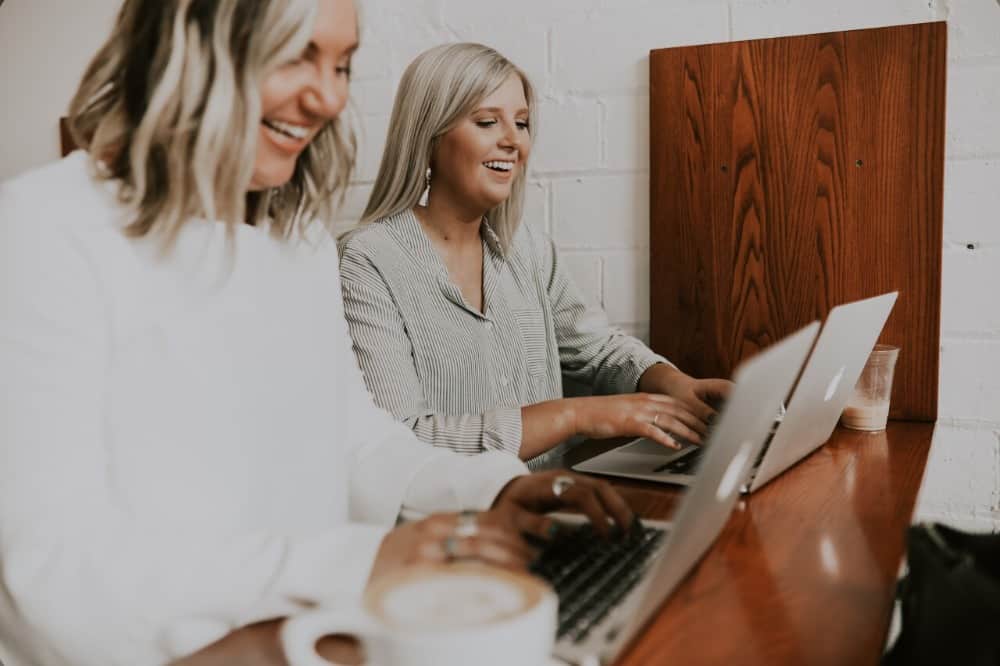 6 Tips to Make the Most Out of Your HR Videos
1. Remember to set goals for these videos.
When creating these videos for HR, you should always think about the larger message and goals that you want to convey.
These videos should always be related to what your HR professionals are doing and are constantly working on for the benefit of all of your employees.
Setting goals for all of your videos will make it a lot easier for you to focus on the most important information and content that you will need to include.
2. Put in a lot of effort.
Remember to put just as much effort into your HR videos as you would for other marketing or sales videos. These videos are just as important because they have an important job of giving a great first impression to consumers and potential hires.
With these types of videos, you should be showcasing your company as a whole and all of the people that work in it. This means it is important for the videos to make them feel valued and important.
3. Do your best to delight your viewers.
For all of the HR videos that are tasked to show your company's personality, your HR team should aim to surprise and delight all types of viewers.
It is important that your team does their best to create something special and unique so that your company and the personality of your employees can stand out and be authentic. This authenticity and creativity can be what can attract consumers and potential hires.
4. Make sure the content of your videos is relevant.
If you will encourage or require your employees and potential hires to watch the videos that your HR team made, you should make sure they are highly valuable and relevant to them.
Provide them with content and information that will be most effective to them when communicated through video instead of just using text or images.
If the HR professionals in your company are receiving less queries or concerns and your new employees get to become productive as quickly as possible, then your videos are doing a great job at delivering relevant content.
5. Have fun creating the videos.
When creating these HR videos, you will need to make them entertaining and engaging. If applicants or consumers think your videos are boring, they will think that working in your company will be boring as well.
Some ways you can avoid this is by incorporating more team members or trying to come up with company quips. Brainstorming video concepts will be a lot easier when you involve the people you want to highlight.
6. Let your team know what the videos look like before uploading them.
Since you will be making videos that will prominently feature your company and employees, you should make sure that everyone outside of your HR team is on board with the content.
The video has to be an authentic and genuine representation of your company and company teams. Make sure you represent them properly so that they can get excited about showing off the video as well.
5 Video Types That HR Professionals Should Produce For Their Company
1. Recruitment videos
As mentioned before, creating videos for your recruitment efforts can help your company stand out above the rest. It is important that you immediately communicate what your company is about so that you can capture your viewer's attention immediately.
You can encapsulate the culture and personality of your company through a video and you can also express your company values as well. This gives them a deeper understanding of who you and your employees are before they apply.
You can also save some time in the hiring or interview process by creating a video that addresses frequently asked questions upfront. This can also be a good opportunity for you to let your current employees answer these questions.
Here is an example of a recruitment video from Zappos:
Video Link: https://www.youtube.com/watch?v=0fykBkaLyLA
2. Orientation and onboarding videos
When you have already hired great new talent, you will have to keep them excited about beginning their journey together with your company with videos.
Creating orientation and onboarding videos will make sure these new hires will become more engaged and informed during the whole onboarding process compared to them just receiving manuals and handbooks.
Some of your onboarding video concepts can include introductions by your CEO, important stakeholders, and department heads so that new hires can immediately put a face to the leaders of your company
You can even show off their actual workspace with the office area and even the break rooms to see where they will spend most of their time at work.
Here is an example of an orientation and onboarding video from Canva:
Video Link: https://www.youtube.com/watch?v=F7BLnm87a7o
3. Training videos
An employee that will have access to a lot of helpful training materials will be more likely to be productive. Your company's HR professionals will need to create great training videos to make the best materials for your employees.
Training videos are effective because they allow employees to participate in training anywhere, and even remotely, which can greatly reduce your overall training costs.
Some important things you have to remember when creating these training videos is to keep your videos concise and to highlight the main points at the end of each video.
Having shorter videos for training is important as it makes it easier for anyone to retain all of the information in the video. Also, highlighting the main points at the end can leave a lasting impression on your viewers.
Here is an example of a training video that is made for customer service personnel:
Video Link: https://www.youtube.com/watch?v=tWnaKsmQ6k8
4. Health and safety videos
The health and safety of the company's employees is the ultimate responsibility of your HR team. Since this is vital information for your employees, you must create videos to communicate with them in an effective manner.
When creating these videos, it is important that you should not just rely on simply stating the do's and don'ts in certain situations. You will need to show human stories so they can affect viewers personally and emotionally.
If it's possible, you can also show real life stories and have someone speak about their actual incident concerning their health and safety.
When sharing these real life stories, it is crucial to drive home what the real consequences and realities are if you do not follow the standard procedures.
Here is an example of a healthy and safety video from Hydro:
Video Link: https://www.youtube.com/watch?v=cYVBVx-dX6k
5. Internal communication videos
Managing the internal communications of your company is another responsibility that your HR professionals should take care of. These communications keep employees informed and in the know about the changes and events in your company.
While this is crucial information that everyone should know, a lot of people do not have the time to read long documents about it. This is why you should create videos for these internal communications.
You can try out different styles for these videos which will be dependent on the information you want to communicate. You can have a video that includes an interview with your company leaders or you can create video infographics to explain important statistics.
Here is an example of an internal communication video from Bayer:
Video Link: https://www.youtube.com/watch?v=gpSyAOl8AOQ
After going through all of the information in this guide, hopefully the HR professionals in your team will be able to provide your company with great videos.
If they will need any help creating and producing these videos, they should take a look at video production companies like fewStones.
With fewStones, they will have access to video production experts who will help and guide them throughout the whole video production process for all types of video services.
Whether your HR professionals will need to create live action videos, 2D animated videos, or 3D animated videos, we have got you covered.
Related articles: