Interactive videos have made videos a lot more engaging. It allows users to interact with the content of the video. This means a better chance to be entertained, informed, and immersed with the information in the video.
This is why a lot more brands and companies are incorporating interactive videos into different aspects of their business. One of the most important aspects where interactive videos can thrive is when they can be used for corporate training. Interested in making your corporate video trainings more interactive and effective than ever? Here's your guide.
Table of contents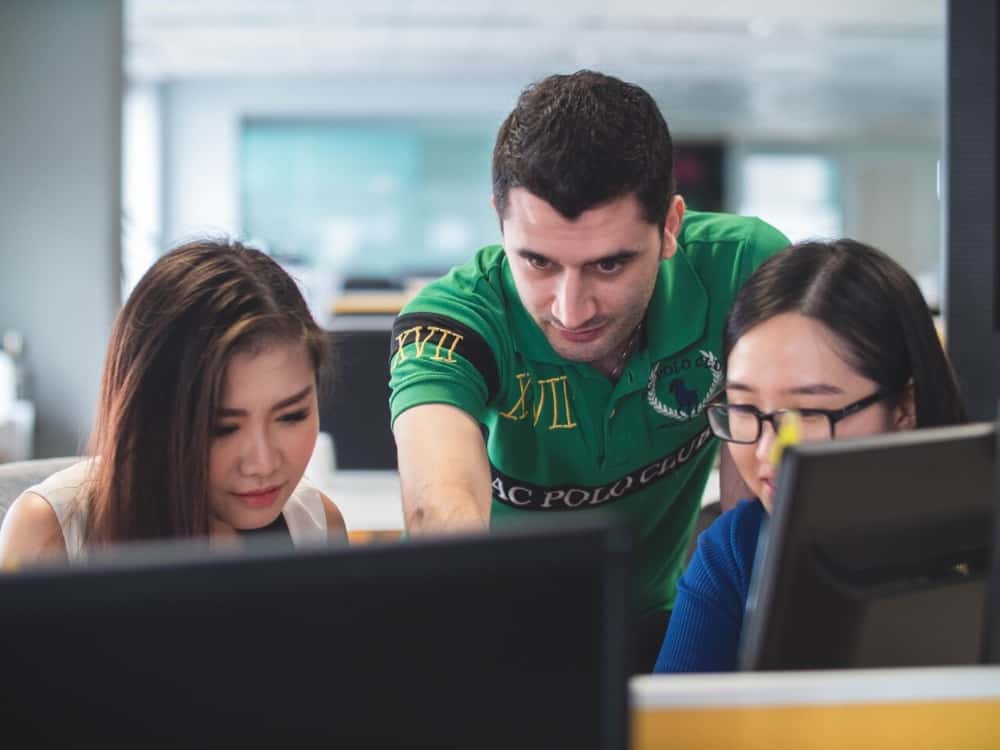 What are Interactive Videos?
An interactive video is an online visual experience that allows viewers to interact with the video through a variety of means to trigger an action.
Viewers are able to perform actions like clicking, dragging, hovering, scrolling, or gesturing to interact with the video's content. This interaction is similar to the way they would interact with web content.
These actions can lead viewers to a pop-up screen, open a web page, link you to a product page, cause the video to jump to a predefined spot, or even immediately start playing a new video. This allows viewers to control what they want to do next and watch the characters in the video react to their choices, making the video a lot more engaging and immersive.
Here is an example of an interactive video to give you a better idea of what it is: HP created an interactive video which uses a branching technique that lets viewers explore different features. You can watch the full interactive video by clicking here: https://corp.hapyak.com/resources/hp/
What is Interactive Training?
Interactive Training involves communication between the employee that is in training and the administrator training them. With the rise of eLearning, this interaction can now be done through digital video content like interactive videos.
Interactive training has now become popular with a lot of different companies. This is because of a variety of reasons which benefit a company. This includes making corporate training more interesting and engaging, allowing you to get instant feedback and results, and improving the efficiency of your organisation.
More and more companies are starting to create interactive videos for corporate training and onboarding employees and you should try it out as well. If you want to learn more about creating these interactive videos, then our team at fewStones is ready to help.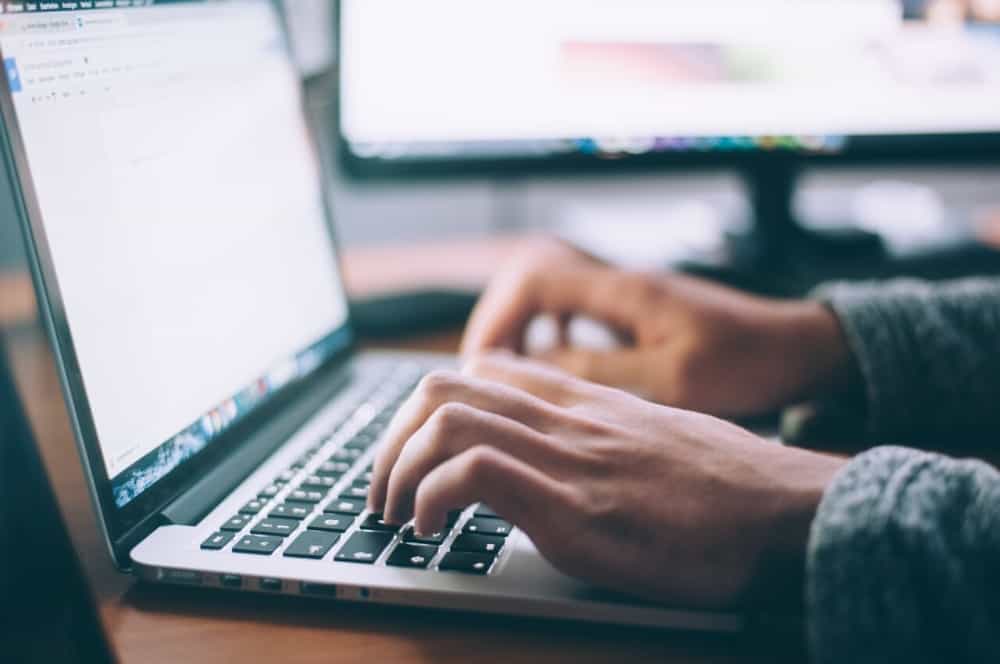 8 Reasons Why Using Interactive Videos For Corporate Training is Great for Businesses
1. Interactive videos offer the interactivity that traditional videos do not have.
One of the main reasons why interactive videos are great is that it offers interactivity that traditional videos do not have. This is a huge benefit for both administrators and viewers alike.
The more involved they are when watching and interacting with the videos, the more likely they will learn and remember everything. Higher learning and better information retention will lead to a significant improvement in productivity and effectiveness of your training program.
2. Interactive videos allow companies to offer constructive feedback during corporate training.
Interactive videos allow you to incorporate appropriate feedback to those that are watching and interacting with the video like having positive feedback for correct answers and constructive feedback for wrong answers.
Feedback is a crucial factor to consider for training and especially, corporate training. Taking away the opportunity for employees to receive constructive feedback can be costly as it impedes their growth and development in your company.
Using this type of feedback can be beneficial because they provide employees with the right learning tools and the appropriate feedback. This can lead to them answering questions without fear of getting wrong answers which can lead to more productive learning.
3. Interactive videos have the ability to mimic real life scenarios.
Using interactive videos for corporate training has a lot of potential because they can be the closest thing to mimicking real life scenarios and situations. While traditional training relies on remembering concepts, interactive learning allows you to apply these in situations.
With interactive training, you can simulate the same situation in other types of contexts. This prepares employees for a lot of real-life scenarios that they might encounter. This gives employees a chance to work on actionable skills and knowledge.
4. Microlearning can be a lot easier through interactive videos.
Interactive videos can be a great tool for microlearning which divides lessons into just short and digestible sessions.
This strategy can keep employees attentive and engaged whenever they are trying to learn and can help them focus on new skills instead of being easily disconnected from watching hour-long presentations.
5. People can easily access interactive videos.
Another important reason to create interactive videos for corporate training is that they can be accessed and used anywhere on different types of devices.
Instead of being limited to a desk or using a desktop, you will be able to use any type of mobile device like smartphones and tablets. This lets anyone practice their skills any time they want to instead of just being limited during certain hours.
6. Employees can receive a more personalised training experience with interactive videos.
Because of the interactive elements that are present in these interactive training videos, it gives viewers more level of control and personalisation. Their experience can be personalised and customised according to their answers and decisions.
One vital advantage of this interactive approach is that employees can proceed at their own pace and progress in a direction that helps them to understand concepts a lot better. They will be able to personalise the flow of their training according to their knowledge level and experience.
7. Interactive videos offer more engagement during corporate training.
Interactive videos offer a higher level of engagement and participation that trumps traditional videos as sometimes people may become bored of their content because they do not have to interact with it.
This higher engagement can help employees with retaining more information and progressing faster with their corporate training.
One way you can take advantage of these videos is by including assessments at certain points so viewers will have to remember what they just watched.
8. You can gamify your corporate training experience when using interactive videos.
Interactive videos allow you to gamify the corporate training experience of employees. This can make the learning environment more competitive and encourages people to work and learn harder. You can give them profiles and let them unlock rewards for reaching certain milestones.
This element of gamification can greatly improve progress since it publicly shows what metrics you are using to measure everyone's performance. Gamification can help you to better understand the rate of everyone's learning progress.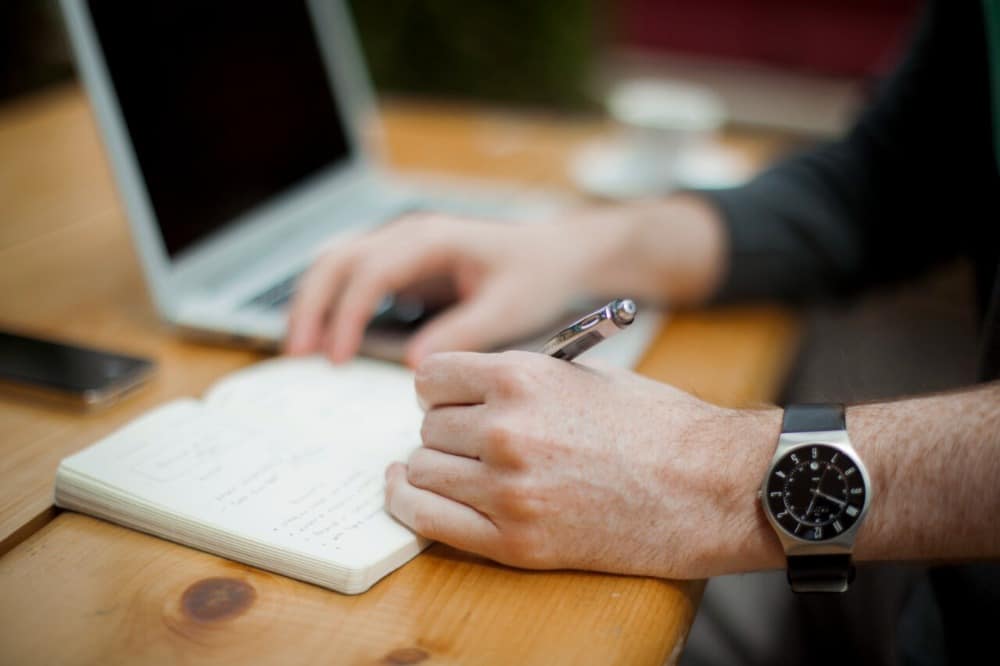 5 Tips For Using Interactive Videos For Corporate Training
1. Incorporate storytelling elements into your interactive videos.
Incorporating storytelling elements into your videos can inspire learners by guiding them on a journey that contains realistic scenarios they will probably face at work.
Telling a story can help learners relate to certain situations they might face which gives them a better understanding of what their desired behaviours should be and what challenges they face.
2. Make use of quizzes to track their progress and learnings.
Since these interactive videos are focused on corporate training, companies need to have a way to keep track of how their employees are progressing. They also need to make sure that these employees are attentive and focused on retaining all the vital details of the videos.
Making use of quizzes helps track how much each employee has learned throughout watching the different interactive videos. With quizzes, you can get measurable results of their performances.
Quizzes can be a powerful element that will aid your interactive videos that are used for corporate training. While they may usually be seen at the end of a training session, you can also create shorter quizzes to test employees at specific points to keep them alert and focused.
3. Supply employees with digital handouts to aid their corporate training.
A lot of companies will already have their own digital assets like videos, documents, and other types of media. To make your interactive videos more effective for corporate training, you can supply these digital handouts to your employees so they can also rely on different learning materials.
One scenario where this can happen is when one of your interactive videos covers a topic that covers a lot of areas, you can supply a text document that goes into more detail on it.
Another thing you can do is share all types of content that is related to the training lessons they are tackling so that they can just download for offline viewing, making them less dependent on having to work online.
You can also create digital workbooks for employees to answer which can eliminate the need for having immediate quizzes or assessments after watching a video.
4. Create branching learning paths in the video.
Since interactive videos allow you to introduce points of interactivity at specific intervals, you can be able to branch the learning path of employees based on their decisions and answers.
You can make the most out of branching these paths by introducing specific situations in your assessments to test the choices and skills of the employees as they try to navigate along the path they branched out to.
Employees can be given realistic choices with real-time decisions so that these interactions can feel as close as possible to experiences they may face in real life.
5. Provide surveys for your employees so you can get feedback on how to improve your interactive videos.
Utilising surveys is a great way to make the most out of your interactive videos not just now, but in future corporate training sessions as well.
Getting feedback from your employees through surveys allows you to discover how effective your interactive videos are for training.
This allows employees to contribute to improving the corporate training program for future employees that will need it.
Gaining valuable insight into how these employees respond to these interactive videos will not only improve training, but will also let employees feel like they have a significant part in improving your company.
Best Examples of Interactive Videos For Corporate Training
Amazon
This interactive video incorporates storytelling into corporate training. The video provides the opportunity to go through Amazon's onboarding process. It also teaches customer service representatives how to handle different situations using a gamified method.
Using gamification and simulating real-life scenarios make the learnings in this video more effective and engaging. This is because it gives you the chance to immediately apply them.
Video Link: https://s3-us-west-2.amazonaws.com/anaslearningcorner.com/ACT+Tenets/story_html5.html
JetBlue
The airline JetBlue created an interactive video to educate employees on the process of borrowing money from their retirement plans.
The video covers all the advantages and disadvantages, reasons why you might want to consider doing this, as well as important details that people should consider. It contains an interactive quiz so that it knows what information to communicate based on what the viewer answered.
Video Link: https://corp.hapyak.com/resources/jet-blue/
British Council
The British Council is an organisation that specialises in international cultural and educational opportunities. They created an interactive video that includes entertaining animations and multiple-choice scenarios to train teachers.
It focuses on helping teachers explore the best ways to encourage creativity among their young students. The video plants you in the middle of the classroom and tasks you with having to help children explore new concepts and lessons.
This interactive video involves branching and also clearly explains why your answer is correct or not. Eventually, it will lead you to the correct choice.
Video Link: https://www.verse.com/video/57409-exploring-creativity-and-imagination-ten-minute-challenge/
Tableau Software
Tableau Software is an interactive data visualisation software company that focuses on business intelligence. They created an interactive video that trains employees and users on how to use their detailed software features.
The interactive video is a screen recording of the actual interface of the software. It is accompanied by a narrator that is guiding the viewer throughout the whole process. You can be able to interact with the video by choosing chapters you can jump into.
Video Link: https://corp.hapyak.com/resources/tableau/
Life Saver
The British Resuscitation Council in the UK, the body that sets standards for CPR (cardiopulmonary resuscitation), created a series of interactive training videos that teaches people how to save lives in specific situations.
The viewer feels immersed in the video because they are involved in making impactful decisions that affect whether a person in the video will live or die.
The aim of these interactive videos is to teach not just healthcare workers, but also ordinary citizens essential life-saving skills in a compelling and engaging way.
Video Link: https://www.life-saver.org.uk/
Hopefully, all of these reasons, tips, and examples of using interactive videos for corporate training can push you to create these videos for your own employees.
If you are looking for a video production company that can help you out with creating these videos, then you should take a look at fewStones. You can get a free instant quote on our interactive video services by clicking here.
Related articles: