Step-by-Step Guide to Create an Interactive E-learning Video
E-learning videos are widely used nowadays since they are perfect for training your employees and entertaining them at the same time. The only problem is that creating an e-learning video from scratch is a chore, and you have a lot of work to do if you want to create one without a script.
Interactive online training videos include clickable objects and links for a more engaging experience. By putting the corporate learner in the driving seat, they stand out from other forms of multimedia. Online training content is tailored to each viewer's needs, giving them the freedom to choose their next step. The ability to choose their own path and meet specific learning objectives allows them to go beyond watching a presentation online. 
This guide will show you how to add interactive online training videos to your corporate E-learning program.
Step 1: Decide what you want to discuss in your interactive e-Learning video.
Selecting a useful and relevant topic is the first step in creating an interactive e-learning video. When you don't provide applicable information in your videos, people are quick to abandon them, so you need to choose a topic that your audience will find interesting and important.
According to a study by Techsmith, people watch videos because they are genuinely interested in the content. On the other hand, they stop watching because they don't get the information they expect.
Identify your audience's needs and develop a comprehensive understanding of them. You will need to do research to identify the topics that they are most interested in or need the most help with. If you want to refine your topic, search online forums and other resources for guidance.
Step 2: Decide the type of training video you want to create.
In order to create an engaging training video, you will need to choose a format. Consider the available resources, your timeline, and the expectations of your stakeholders as you begin to create the video.
A training video may take a different amount of time and effort depending on its type.
In the same way, different formats facilitate different types of knowledge sharing. The following are a few examples: Screencast, Microvideo, Presenter video, Role play, and Animation.
Interactive videos are a relatively newly emerging format. They work similarly to "choose your own adventure" videos, in which viewers respond to scenarios and see how things unravel based on their choices. It is a terrific way to get your viewers involved in your content. This might be a helpful tool to use if you'd like people to see the effects of different decisions.
Step 3: Select a tool that will help you author your interactive e-Learning videos.
It is one of the most important steps in the process of creating interactive e-learning videos. If you don't have the right tools for eLearning authoring, your ideas might not come to life. Choose from a variety of tools since it is crucial to determine which features are a must-have in advance. 
These tools include iSpring Cam Pro, iSpring Suite, FilmoraX, Camtasia, and Hippo Video. Some offer incredible asset libraries, while others specialize in screen recording and video editing. 
At the end of the day, the tool you purchase will affect how you create your eLearning videos in the future. It will be more difficult to create mobile-friendly videos using an authoring tool that does not support responsive design.
Step 4: Choose a great online training video.
You can choose an online training video that's getting an interactive makeover. Take an inventory of your online assets and gather a few potential videos. Make sure each video is evaluated based on specific criteria. It is important that the video features the key takeaways, aligns with your goals, and is of high production value. After you've selected the perfect online training video, upload or import it into an editing tool. Once the footage is trimmed, you can add filters or special effects, depending on your editing software.
In the absence of an existing online training video, you'll need to create one from scratch. The good news is that there are plenty of eLearning authoring tools that specialize in video creation for online training. Be sure to pay close attention to the features that they offer and look for an authoring tool that provides both flexibility and user-friendliness.
Step 5: Select your interactions.
You are now ready to start your online training video. However, you must add the interactions before uploading them to your Learning Management System. The number of interactions you include in your online training video depends on the length of the video. If a video is 10 minutes long, only 4 or 5 interactions should be included. Nevertheless, microlearning online training videos should have no more than 1 or 2. The following are just a few interaction ideas you might consider:
Provide corporate learners with links to third-party sites, online articles, or supplemental online training resources.

The logo should appear on the page where you enrol in your online training course.

There are hot spots on the site that direct to surveys, questionnaires, and other online feedback forms.

An annotation that asks a question or urges action. You can access online training modules or activities by clicking this link.

You can create hyperlinked interactive paths within your online training video to create a branching scenario. Corporate learners, for example, should have three options to choose from. Depending on their choice, they will be directed to a different online training video. You can take it a step further by creating a "network" of free online training videos.
Step 6: Create an timeline for your interactive e-Learning video.
The spacing between your interactions is crucial. Corporate learners may miss them altogether or lose their effect if they are crowded together in one portion of the online training video. Ideally, the first interactive element should be inserted between the 1- to the 2-minute mark, followed by another minute or so before the next hyperlink or hot spot. The amount of time you need to complete your online training video depends greatly on its length. 
A question or prompt to reflect should be used to capture their attention during the opening interaction. Encourage them to think about what the subject matter means in their own lives or how it can help them reach their goals. You can make the timeline more effective by highlighting the links, icons, or annotations for all of the interactions.
Step 7: Monitor your results.
It took you a lot of time to create your interactive online training video. Therefore, you must ensure that the desired results are achieved. Was the investment worth it? Is there anything you need to change? You can gather insights from analytics, corporate learner feedback, and learning management system reports. Do your corporate learners click on the links? What is their opinion of the online training video content? Is there a lot of interaction? Is it limited? You can also use this information to create future online training videos that are more effective and targeted.
Conducting audience research is another crucial step in creating interactive online training videos. Know their interests and preferences when it comes to online training content. You should consider their knowledge base, professional goals, and technical preferences in designing online training videos.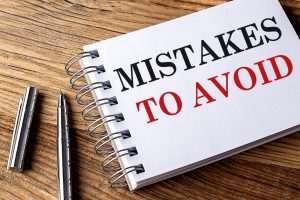 2D Animation, like any craft, requires skill and artistry. But how can you make sure you're on the right track? In this guide, we'll discuss the common mistakes often encountered in corporate video production and offer practical solutions to enhance your animation studio workflow.  1. Lack of Planning and Storyboarding When you're creating 2D animations,
Read More »