Having a great marketing strategy for your video content and a smooth video production will ensure you of positive results that your business will feel in a lot of important areas, so you should focus on getting these videos done right. Check out our expert pre-production tips to create captivating video content.
Video Statistics Every Marketer Should Know
Here are some reasons why you should create video content for your business that are backed up with powerful statistics that you should remember:
1. Videos are everywhere and will continue to increase over time.
The overall volume of online videos has already grown to a high level and it is still continuing.
By 2022, online videos will account for 82% of all online traffic which will be 15 times higher than it was in 2017. (Cisco)
The consumption of mobile video content increases by 100% every year. (Insivia)
1 million minutes of video crosses the internet in just a second. (Cisco)
More than 1 billion hours of video content is viewed on YouTube each day. (YouTube)
2. Videos perform well on online and social media platforms.
No matter what social media platform or website you will use, rest assured that the videos you will post will perform well on them.
Facebook receives over 8 billion views on videos every day. (TechCrunch)
Almost 2 billion people watch videos on YouTube which is about one-third of the entire internet. (YouTube)
Video content garners 1200% more shares than text and photo posts combined. (Wordstream)
Video campaigns on Linkedin generate 50% view rates. (LinkedIn)
3. Video marketing produces great results for businesses.
You are able to produce great results for your business when you are successful with your video marketing efforts.
52% of marketers say that videos are the best type of content when it comes to ROI. (HubSpot)
People spend 2.6x more time on website pages that include videos compared to those that don't. (Wistia)
64% of consumers will purchase a product after watching branded videos. (Tubular Insights)
Videos attach 300% more traffic and also help with nurturing leads. (MarketingSherpa)
A website is 53 times more likely to make it to the front page of Google's search results if it includes a video. (Insivia)
Including a video on your website's landing page can increase your conversion rates by up to 80%. (Unbounce)
4. Consumers are looking for video content from brands.
Even with the increasing amount of videos online, consumers are still looking for videos when they want to learn more about brands and products.
85% of consumers want to see more video content from brands that they follow. (HubSpot)
60% of people would rather watch videos online than television. (Google)
78% of people watch online videos every week, while 55% watch videos every day. (HubSpot)
Almost 50% of online users search for videos related to a product before visiting a physical store. (HubSpot)
Isn't video production expensive and difficult to do?
While it may be true that it is not particularly easy to have a video production to create great video content, you can make this investment worth it by putting a lot of time planning and strategizing for it.
It won't be a waste of time and money if you are able to plan everything correctly because once you do that, you are more likely to produce great videos which will have results that would return your investment.
This is why there is a lot of essential work that should be done even before starting your video shoot. Great videos come from having a thorough and detailed pre-production stage.
When you are able to take a good amount of time to plan your video, you can save not just time, but also a lot of your budget as well. Here is a list of 30 pre-production tips that will help you create video content in 2021.
30 Pre-Production Tips to Create Successful Videos in 2023
1. Determine the goals of your video
The first and most important step to start off your pre-production is to determine the goals you want to achieve with your video.
Make sure that the goals you will determine are well-defined and are not too abstract nor too detailed. Make your video's goals measurable and achievable while also setting a clear deadline to achieve them.
Here are some of the most common and important video marketing goals you should consider:
Obtain a large number of views
This goal is one of the most common ones since the measure of views will normally be the indicator for how successful videos are online. While this should not always be your end goal, it can be a good indicator that your video can have some success. However, you should also remember that your business does not directly benefit from views alone.
Reach a high amount of unique viewers
While having a large amount of views is great, it does not tell a full story because the same people may be watching the videos multiple times. Reaching a high amount of unique viewers shows that your videos were able to reach wider audiences. The more people you reach, the better because it gives you more chances of these viewers being part of your target audience.
Garnering high engagement in your videos
On social media and video marketing platforms, viewers are able to click a button to indicate what they feel about your video and write as many comments about it too. Setting your goal to garner high engagements is great if you want to get genuine interactions with your audience. It gives you an opportunity to get firsthand feedback and to communicate with them directly.
Produce more click-throughs to your pages
Another goal you can consider for your videos is to produce more click-throughs to your website pages. You can do this by adding a link to your video and its description or caption. Providing the links to relevant video content and tracking these is important for the success of your website. The more click-throughs you get, the closer people are to buying because they saw the link attached to your videos.
Gather leads and sign-ups
If you are looking to gather leads and sign-ups for your newsletters, events, or seminars, video marketing can help you with that as well. Videos can help entice and inform viewers of your events and services and they can click on a link to learn more. The higher the sign-ups you get from people watching your videos is a good indicator that these videos offer relevant content to your target audience.
Produce conversions and purchases
Lastly, your video marketing efforts can also help you achieve your goals of producing conversions and purchases. This is especially helpful if you have an eCommerce website that only sells online. It is also helpful that most websites are typically able to measure how many people bought from you based on finding you through your videos.
2. Understand your target audience
Figuring out what type of audience you want to target is one of the first steps when it comes to creating video content for your business after determining your video's goals.
It is crucial to select a specific target audience and not fall into thinking that you should make videos that would appeal to all types of audiences.
It is impossible to have a successful video marketing campaign that caters to every audience because your message will not resonate with everyone. So, you should focus on attracting and targeting a specific audience and craft a message directly for them.
To properly flesh out your chosen target audience, you should create buyer personas for them. A buyer persona is a detailed description of your ideal customers similar to a profile that is written as though they are real people. Here is a guide that will help you create these personas for your target audience.
The buyer persona would include their demographics, psychographics, buying behaviors, interests, hobbies, goals, and motivations.
This makes your target audience feel more real and personal rather than just a general group of people. This will help you create a more focused and targeted message for your video.
This focused message will be able to resonate more to your target audience because the message can help you create a relatable and authentic story that they will relate to.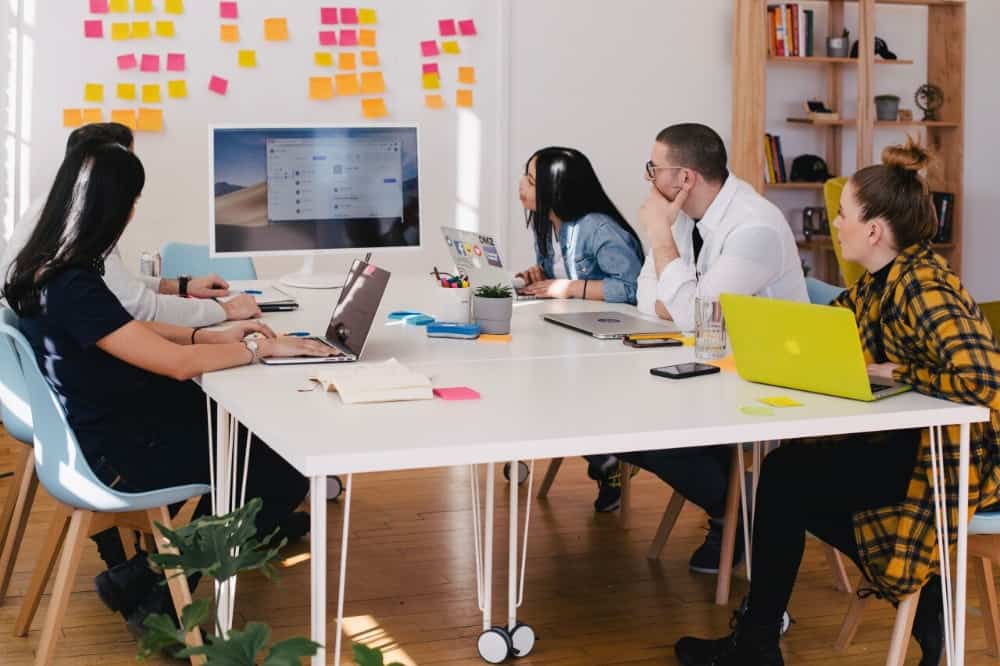 3. Come up with a clear message
After deciding on your target audience and having a clearer picture of who they are, you now have to come up with a message that is dedicated to them.
The message is the anchor of your video's copy and narrative. When you decide on a message, everything related to your video's narrative will be a lot smoother because you can look back at your message as your guide.
To come up with a clear message, you will need to look back at the goals of your video as well. The message that you will think of will help you dictate what you want your audience to think, feel, and do so that you can achieve your video's goals.
Experts' tip: Don't cram too much information in your videos because it would make them less effective and memorable to your viewers. Focus on a single message and deliver it well. This is so that viewers can easily remember one important thing from your video right after they watch it.
4. Decide on the type of video
The video type of your choice will ultimately depend on everything you have planned out so far which is your goal, target audience, and message. You should decide on a video type that can incorporate those three elements.
Here are some of the most common video types for video marketing and what benefits they can provide for your business:
Product Demo
Video Link: https://www.youtube.com/watch?v=LV2R1vWFg3w
Product demo videos give consumers a look at what your product looks like and helps them understand how it works.
These videos can help consumers visualize the proper context your product can work in alongside the important features and benefits that your product has which can make their lives a lot easier.
Company Culture
Video Link: https://www.youtube.com/watch?v=QsnzLme69aE
Company culture videos allow you to showcase the personality that your company has. You should keep in mind your own values and mission when creating these videos.
These videos give consumers a glimpse of the people that work every day and what they do for your company. It is a great way for businesses to humanize themselves so that consumers are able to relate to them more.
Testimonial
Video Link: https://www.youtube.com/watch?v=pqHVk-uy9nE
Testimonial videos let you place the spotlight on customers instead of yourself. This is to show that you have loyal and happy customers that are willing to share their positive experience with you.
Genuine testimonial videos are a great way to convert potential customers because they are more likely to trust other fellow consumers more than businesses themselves.
Tutorial
Video Link: https://www.youtube.com/watch?v=Z78QXkbrjOM
Tutorial videos give you the opportunity to show off your products while teaching consumers how they can be used. These videos offer instructions on how to properly use your products.
These videos are a great way of helping out your consumers directly when they need to learn more about certain features your product has, instead of making them learn through other online channels.
Explainer
Video Link: https://www.youtube.com/watch?v=oXcWYZ8mAkA
Explainer videos are used to simplify the explanation of certain products, services, programs, or software that consumers may find too complicated initially.
These videos are great because they are short videos that provide a good summary of how your products work. This leaves viewers with a sense of curiosity and intrigue which will make it more likely for them to check out your products.
Product Reviews
Video Link: https://www.youtube.com/watch?v=tn2AgrwXpNQ
Product reviews are one of the most helpful types of video content as they let consumers know about the experience of using a certain product.
Typically, product reviews are made by consumers who have no affiliation with your business. This means that these are honest and genuine thoughts about your products. However, you can also create product reviews of your own products, especially if you have already established trust with your audience.
Live Videos
Video Link: https://www.youtube.com/watch?v=FbJ84xWs8aw
Live videos or live streaming videos are real-time videos where you can promote your business and your products by interacting with social media audiences in real-time.
It is a great way to build a genuine and authentic relationship with consumers because you can have a real-time conversation during the video without being too reliant on scripts.
5. Focus on the narrative: make sure to create a personal connection with the viewers
People remember stories. Your video has to tell a narrative and a story so that you can tap into the emotions of your viewers. The more emotionally invested they are with your video's narrative, the more likely they are to feel more connected with your brand and its products.
A great narrative that can make people laugh, cry, think, or learn can be an effective way to communicate your entire brand essence in just a short video.
Here are some tips and reminders to make sure you can create a personal connection with your viewers through your video's narrative.
Your narrative should have a purpose
First think about why you are telling the narrative that you have chosen. You have to know if your purpose is to promote your products, build your brand, or reach lots of viewers.
The purpose of your narrative is what will drive your video's plot. The clearer you are with deciding on your purpose, the better you will be able to incorporate it in your video.
Display a conflict and provide a solution
Most compelling stories contain a conflict or a problem as it moves the story and sets up the eventual solution as well.
For your video marketing efforts, it is important that the conflict you will present is something that your target audience faces and relates to. This is a great way to set up your brand and product as what can solve the conflict.
Show and not just tell
When it comes to communicating your video's narrative, you should focus more on showing it instead of just telling or narrating it. Let your audience see how your narrative unfolds.
Also, make sure to include your product in a natural way. Think about the lighting, location, and background music that help create the emotional impact you are looking for.
Keep things short and sweet
While you will need to tell a fleshed out narrative, this does not mean that you should make a long video. Shorter stories can be even more compelling to audiences.
It is better to keep your narrative and your stories short because it will have a better chance of keeping your audience's attention throughout the video's full runtime and it will be easier for them to remember it once they have finished watching it.
6. Choose the best length for your video
Choosing the best length for your video is another important factor you should place a focus on. Deciding on how long it will run will make it a lot easier for you to plan out what you want to include in the video.
Here are some tips to consider when choosing the most appropriate length for your video content:
It's best to keep your videos short
The shorter the video, the better chance you will have for your viewers to watch your video until the very end and keep your video in their mind.
Your video length will depend on your video's goal and message
While it is safer to keep your video's short, you should still factor in what your video goals are in your decision for your video's length. Compressing complicated information and hard-to-digest data in a short clip might make the message less comprehensible. Always strive for clarity.
Analyze your video efforts
Another indicator that can help you figure out the best video length is by tracking and analyzing your previous videos.
You can use video analytics to find out what's working and what isn't along with where viewers are dropping off in your previous videos. This can help you fine tune your content to how your audience behaves.
Make sure to grab attention as quickly as possible
You have to grab your audience's attention as soon as possible and communicate your message quickly regardless of how long your video content will be.
However, this is especially important if your video is longer than usual. This is because even if most of your viewers just make it to the halfway mark of your video, and you placed your important message by the end, then they will miss it completely which will waste all your efforts.
7. Set a budget that you should work with
Another crucial element you have to deal with during your pre-production is the budget you will need to create your video. There are a lot of factors that you must consider when setting the budget that you will work with.
Your chosen video type
The video type that you have chosen is an important factor to consider for your video's budget. The more creative you want your video to be, the more budget you will likely need to produce it.
If your chosen video type will need a high level of production like a TV commercial with a cast and story, then you will need to set aside more budget. However, you can still create great video content on a tighter budget, especially if you want a more authentic look to your video.
How you will create your videos (Internal vs Outsourced)
Another factor that will determine how much budget you will need is deciding how you will create your video content: if you will do it in-house or outsource the production to a video production company.
While there are certain advantages and disadvantages for each choice, it is more cost-effective in the long run to hire a video production company, especially if you don't have much experience with creating videos.
Also, most production companies provide other services on top of taking care of your video's production which we will discuss in more detail later on in the article.
The video equipment and video software that you will need
When you collaborate with a video production company, they will already come with their own equipment and software. However, If you decide to do your production in-house, you will need to sort these out on your own which may mean additional costs on your end.
For a professional video production, you will need at least one video camera, a tripod, a stabilizer, lighting equipment, and audio equipment like microphones. You will also need a video software to edit all the footage that you will shoot for the video.
If you want to learn more about pricing factors that would affect your production's budget, you can check out this article: Pricing Guide Factors for Video Production Agencies in Singapore.
8. Write a script
Your script is a vital part of all the stages of your video's production, and especially during pre-production.
Writing your video's script should take a lot of time during pre-production because what is written in the script will be what is said and head in your final video output. Here are some reminders for how you should write your script.
Translate your key message into a story
Since you have already established what you want your key message to be, you should now use it as a basis for your video's story. Saying the message plainly may not be enough, your key message should be said in a way that will resonate with your target audience.
Creating a good script requires you to keep your audience engaged all throughout your video and communicate your message in an organic and impactful way so that viewers can perform your desired action.
Use the language of your audience
When you write your script, you should keep in mind that this video should appeal to your target audience. This means using their language rather than your own and keeping the tone conversational and simple.
No matter who you are talking to, for the most part, your audience will want to hear you speaking like an authentic and genuine human being. This means avoiding keywords or terms that do not come up in normal conversations.
Keep it short and concise
Just like when you are planning for the length of your video, it is better to keep your scripts as short and concise as possible. In this case, less is more so you should just quickly say what you need to say.
This is so that you can be efficient with every word that will be said. The shorter the script, the more impact each word, phrase, and sentence should have to influence your target audience.
9. Make sure to constantly go over and revise the script
Writing your video's script should be a thorough and meticulous process which involves a lot of rewrites and revisions. Once you are able to complete a workable draft of your script, read it out to your team. This allows you to know how your script sounds when it is being spoken out loud to an audience.
You have to make sure that the script you have prepared flows smoothly from one line to the next, rather than sounding too robotic and lifeless. If the first reading of your script sounds natural, then that's a good sign that you may not need major changes.
Before finalising your script, you have to make sure it aligns with everything you have decided upon in the previous steps. You can do this by asking these questions:
Does the script's content contribute to achieving your video's goals?
Is the script written in a way that will resonate with my target audience?
Does it communicate our chosen key messages?
Does it clearly tell the narrative and story in a logical manner?
Does it include a convincing call-to-action for viewers?
Is it aligned with how long we want our video to be?
To learn more about what scriptwriting practices will help your videos convert, you can read this article: Corporate video scriptwriting practices that will convert.
10. Craft a storyboard
Once you have made final revisions to your script, you can now start to craft a storyboard for your video. You need to have a storyboard for your video so that you are able to have an initial visualization of how you want your video to look even before you start your production.
What is a storyboard?
A storyboard is a series of sketches or images that are made to represent the individual shots that you are planning to shoot for your video. These will often include what camera angles, lighting setups, and transitions that will be used, along with the dialogue from your script.
Storyboards are crucial during pre-production because they help you plan out your video from start to finish. This process is a great time for you to collaborate with other people so you can fully flesh out your video.
Preparing a storyboard can help you figure out any gaps or concerns in your video way before you start spending time and money on your production. Working on this as soon as possible helps ensure that your final video output is exactly what you envisioned.
Here is how you can create your video's storyboard:
Finalise the details of your narrative
First, make sure that you have all the details for the narrative and story of your video. This means looking back at what your video is about, who the characters are, and how you incorporate your brand and product into the story.
Prepare your slides for the storyboard
When it comes to preparing the slides of your storyboard, you have a lot of different options at your disposal:
You can print out a storyboard template
You can use a card for each frame and stick everything together to form your story's sequence
You can draw on a whiteboard
You can sketch it on a shareable document
You can use professional software dedicated to storyboarding
There isn't a right way to make your own storyboard, so long as it is comfortable and convenient for you to create with your team and it is easy for you to edit.
Sketch or display the scenes of the video
When it comes to creating the scenes on your slides, it doesn't always have to be a work of art. What's important is that you are able to accurately display what is happening in a scene as clearly as you can.
Make sure to use arrows to show how objects, actors, or the camera will move all throughout the different scenes. You should also show the level of zoom you want to use. Finally, you should remember to always include all the objects and people that you want in the scene inside the specific frame.
Add the necessary notes and the script
Adding the necessary notes and lines from your script will make your storyboard come to life. These detailed notes will help you explain what is happening on screen.
It is also important to add the script to each slide so you will not forget the context and what is happening in each scene.
Check out this article for plenty of storyboard templates.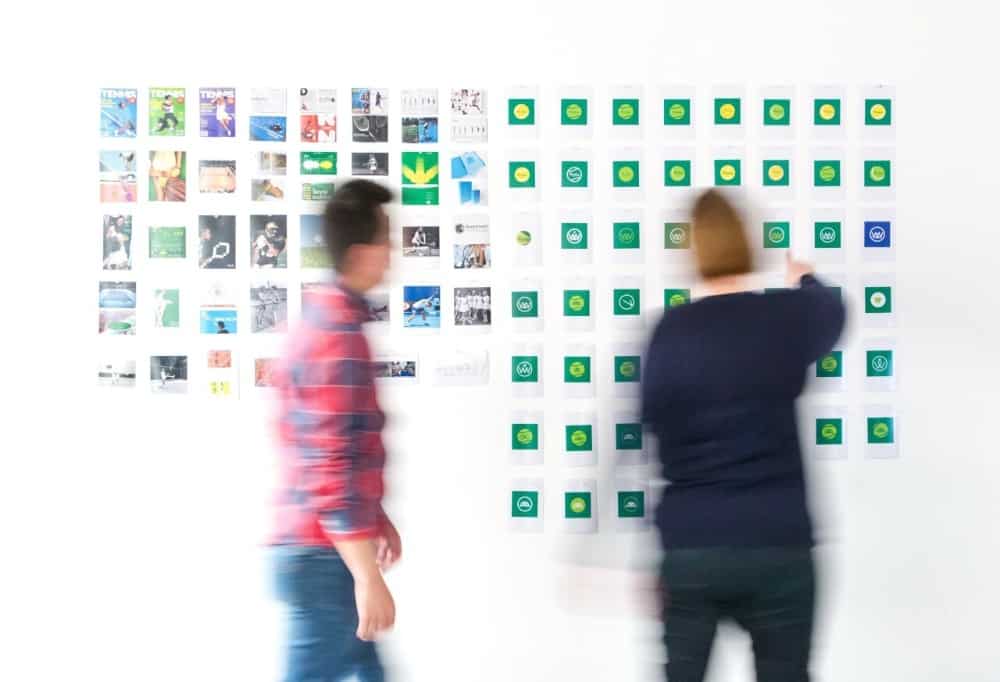 11. Focus on the first 8 seconds of the video
These first few seconds can be what will make or break your entire video marketing campaign.
Your video's first eight seconds are its best chance at capturing your viewer's attention and engaging them before they move on to another piece of content. Then, the remaining time will have to be able to persuade viewers to achieve your video's goals
If you are not able to capture your viewer's attention in the first eight seconds, you won't be able to capture them at all.
Here are some ways your video can immediately capture the attention of your viewers:
Place an emphasis on your visuals.
Since you only have a few seconds to work with, one thing you should focus on which can make a big impact in a quick way is your visuals.
Having captivating visuals is a lot more effective in hooking audiences at a faster time compared to scripts or taglines or voice overs which take more time to understand.
Try to immediately incorporate bright colors, close-ups, animations, and movement to surprise your viewer so they can stop scrolling and watch your video to find out more about you.
Summarise your main message in one sentence.
Even if your video's script will contain more than one sentence, being able to quickly summarize your main message into one clear and straightforward sentence is great for capturing attention and retaining information.
This gives you a more focused video and it is also a good indicator that you have already established a refined key message.
Put more focus on text instead of sound to communicate your main points.
Since a lot of people scroll their social media feeds with their sound off, it is important to put more focus on communicating your message through text instead of sound.
While sound is still important for video content, you should not rely on it entirely since audiences may not have the time to pay attention to what your video is saying.
Make sure you provide enough text and captions so they will still know what your video is about and will be able to have an easier time remembering your video and the information it contained.
Here is an example of a video from Amazon which immediately grabs viewers' attention in the first few seconds:
Video Link: https://www.youtube.com/watch?v=NrmMk1Myrxc
12. Determine where you will upload your video
You should also start to go over where you will upload your videos during pre-production so that it will be an easier and more straightforward process of uploading your videos once they are done with everything.
You will have a lot of different options for video platforms and to have a successful video marketing campaign, you should not just stick to one.
Using different video platforms to maximize the specific advantages that they offer can help achieve the different goals your videos have.
Here are some of the most popular video platforms where you can upload your videos:
YouTube
YouTube should always be one of the first options you should consider when choosing where to upload your videos.
It is the second most popular social media platform, the second largest search engine behind Google, and the most popular video sharing platform on the internet.
Posting videos to YouTube is a great way to engage with audiences and create an online community which can follow your channel for consistent uploads. If you are planning to post video content frequently, then you should seriously consider YouTube.
Facebook
Facebook is another great option for your videos since it currently has a large user base of 2.7 billion monthly active users. It has a lot of different video options like timeline videos, live videos, and stories.
With this large amount of active users, your videos are more likely to achieve goals like reaching wider audiences and gathering a high number of engagements.
It also helps that by posting through your official Facebook brand account, you will already have a dedicated audience who will watch and share your video to even more people.
Instagram
Instagram is similar to Facebook in terms of having a dedicated audience that will immediately watch and share your videos if you post them through your official brand account.
Also, just like Facebook, they have a lot of different video content options available like videos on Instagram feeds, Instagram Stories, IGTV, and Reels.
All these different video options provide you with a lot of flexibility in terms of your video's format and length. With Instagram, it is also important to be more creative and focused on the visuals of your video since Instagram focuses a lot more on shorter and visually appealing content.
Vimeo
Vimeo is another video platform that can be a great place to upload high quality video content because Vimeo focuses more on creativity and higher caliber video productions made by proven creators.
You would want to upload your best videos on Vimeo so that other video creators and professionals can have a look at what you are trying to communicate.
Since a lot of audiences on Vimeo are also professionals, you may be able to gather more leads, sign ups, and even find more people to collaborate with for your future videos.
LinkedIn
LinkedIn is a great social media platform that focuses on building networks among professionals in all types of industries.
Just like other social platforms, it has now also prioritized video content over all other types of content that can be seen on user's feeds.
With more professional users, your videos will be able to create more meaningful conversations with those who are truly interested. This can lead to more engagements, leads, and even conversions.
Your Website
Even if you decide to post your video on a lot of different platforms, you should always remember to upload them on your website as well.
You can either incorporate different videos into specific pages on your website or create one page where you can compile all of the videos you have made which you can regularly update.
Having all of these different videos on your website can not only provide helpful and engaging video content to your website visitors, but it can also improve your conversions and sales because people learn more about your products.
Your Marketing Emails
Another place that would benefit a lot from including videos is your marketing emails that you are sending to leads that are considering buying from you.
Since it can be one of your best ways to convert warm leads, you can include video content in your emails to convince them even more.
These videos provide more value and information which can eventually make customers say yes to your products and give you a chance.
13. Tailor the video for the platform
When you have decided on which platforms you will upload your video content on, another crucial task you have to do is to tailor those videos specifically for those chosen platforms.
You can do this by having your videos accommodate the preferred formats, specs, and lengths which will optimize your videos for the viewers of those platforms.
Here are the preferred video formats, lengths, and specs of some of the most popular video platforms:
YouTube
For YouTube, while it can accommodate different formats and dimensions, there is one primary format for its video player. These are the video guidelines for standard YouTube videos:
Recommended dimensions – 426×240. 640×360, 854×480, 1280×720, 1920×1080, 2560×1440, 3840×2160
Aspect ratio – 16:9
Max file size – 128GB
Max video length – 12 hours
Accepted video formats – .MP4, .MPEG4, .MOV, .AVI, .WMV, .FLV
Facebook
Videos on Facebook are being consumed more and more as each year passes by, so it's not surprising that more marketers want to know the best video specs for their own video content. These are the video guidelines for Facebook video posts:
Recommended dimensions – 1280×720
Aspect ratio – 16:9 (horizontal), 9:16 (portrait), 2:3 (vertical), 4:5 (vertical), 1:1 (square)
Max file size – 10GB
Max video length – 30 minutes
Recommended video formats – .MP4, and .MOV
These are the guidelines for Facebook stories which are short photo or video updates that disappear after 24 hours:
Recommended resolution – 1080×1080
Aspect ratios – 1.91 to 9:16
Max file size – 4GB
Length – 1 second to the maximum time of 2 minutes
Recommended video formats – .MP4 and .MOV
Instagram
Since Instagram has launched videos on their platform in 2013, it has consistently gotten more and more successful over time. These are the video guidelines for Instagram in-feed videos:
Minimum resolutions – 1080×1080
Aspect ratio – 16:9 (horizontal), 1:1 (square), 4:5 (vertical)
Max file size – 4GB
Max video length – 2 minutes
Recommended video formats – .MP4 and .MOV
These are the guidelines for Instagram stories which are pretty similar to Facebook stories:
Recommended size – 1080×1920
Aspect ratio – 9:16 (portrait), 4:5 (vertical), 16:9 (horizontal)
Max file size – 4GB
Length – 15 seconds per story; if you upload a longer video, it will be clipped into multiple stories
Recommended video formats – .MP4 and .MOV
LinkedIn
While LinkedIn is still in the relatively early stages when it comes to adopting video content, it has the potential to be a go-to for engaging with fellow professionals. These are the guidelines for LinkedIn video posts:
Aspect ratio – 1:2:4 to 2:4:1
Max file size – 5GB
Length – 3 seconds to 10 minutes
Accepted video formats – .MP4, .MPEG-4, .MOV, .MKV, .FLV
Being able to keep these guidelines in mind whenever you upload to these different platforms will optimize your video content which can make them more engaging, entertaining, and successful for the specific viewers in those platforms.
14. Engage the Marketing team in the process
During this whole pre-production process, it is important to constantly engage with your marketing team. While your video production team is handling all the necessary tasks for setting up your video, the marketing team is responsible for the goals, concepts, ideas, and narratives of your video content.
Your marketing team and video production team should be able to work together and constantly communicate throughout the whole process of creating your video. This is so that you can coordinate and have everything aligned every step of the way.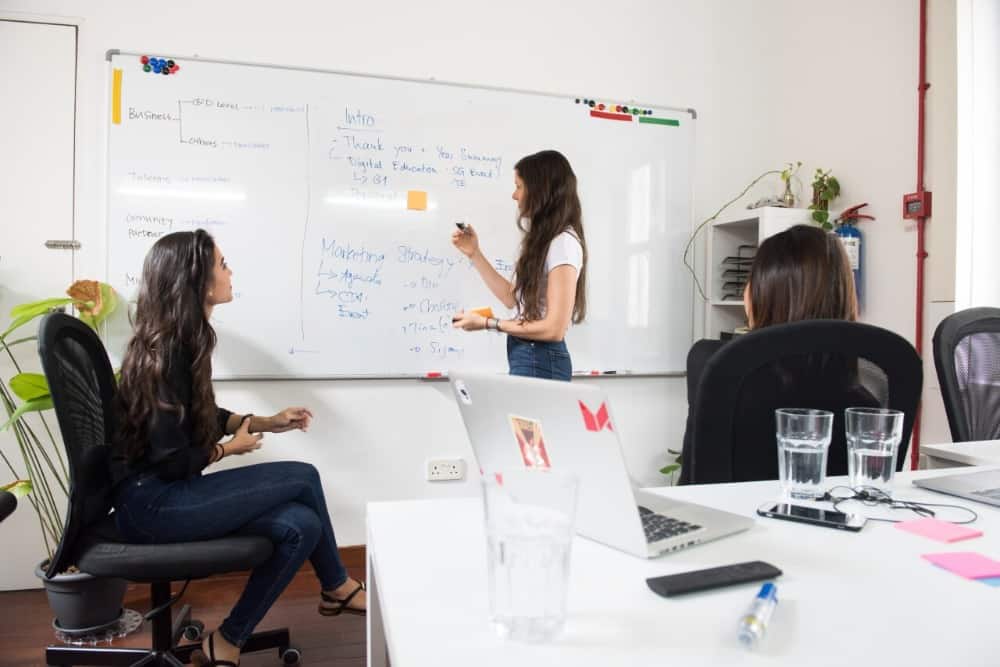 15. Create a shot list
One important document you will need to prepare during pre-production will be your shot list. Creating a shot list during the early stages of your video production will help make your video shoot more organised and efficient.
What is a shot list?
A shot list is a document that will help you map out everything that will happen in a scene of a video by describing each shot in detail.
It can be seen as a checklist for your shots which will provide your production with a sense of direction and clarity for the film production team.
With so many moving elements that you will take into account, having a concrete and thorough document that lists which shots need what kind of equipment, and how long filming will take, can definitely help your shoot go as planned.
Here is how you can create your own shot list:
Organise based on location
First thing you should do is to organise the shots based on the shot locations. Grouping similar shots in one location will make it easier to shoot because you can already film everything you need in just one go.
It's important to remember that these shots may not necessarily be in order of shot number. For example, if you are going to shoot a scene in your office for the beginning and end of your video, you would want the shot list to show all of those shots.
Even though you will not be filming in the same order of how your video's narrative will unfold, it makes filming much more convenient for everyone involved.
Decide on the type of shots
Next, decide on the type of shots you will be filming, from wide shots, medium shots, to close up shots. In addition to the type, you should also specify the camera angles and movement that will be used for the shot.
Camera angles may include a high or low level, where a movement may be on a handheld camera or on a crane. Once you have decided on your camera work, you also have to address how your audio will be picked up, whether through a boom mic or through a voice over.
Identify the subjects of your shots
After this, you should identify the subject or the focus of your shot. A subject can be one actor, a group of actors, an object, or a setting that is vital for the shot. Adding a description to the shot gives the team a clear guideline of what should be happening in the shot.
This can include the actor involved, what action they should be doing, what props are being used, and what the camera will be capturing.
16. Prepare transcriptions and captions for your video
Preparing your video's transcriptions and captions early on in the process of making them can be greatly beneficial for you. This is because your videos will be a lot more effective and successful if they already have captions once they are uploaded. Here are three reasons why captions will elevate your video's success:
Captions make your content more accessible
It is important to make sure that your content can be accessed by as many people as possible and video captions allow you to do exactly that.
Captions open up your audience to millions of people who are deaf or hard of hearing. Not only that, you can also appeal to international audiences when you provide translated captions.
There is even a high demand for captions among the hearing population. People that are in sound-sensitive environments like public transport, a crowded street, or an office will still be able to understand the context and story of your videos if they include captions.
Viewers are more engaged with videos that contain captions
Adding captions will also boost the engagement rates of your videos. Here are some statistics that prove this:
85% of Facebook videos are watched on mute. (Digiday)
Adding captions to Facebook videos can boost view time by up to 12%. (Instapage)
There is a 40% increase in views of captioned videos compared to those without captions. (3Play Media)
While it is important for your video's visuals to be captivating, it still might not be enough to stand out among similar looking video content.
However, if your video includes well-written copy that resonates with viewers, and they can easily be read, your video will have a greater chance of making an impact.
Video captions boost your SEO efforts
Video captions can help boost your SEO which means that it will be easier for people to discover your videos in search results.
When you provide a transcription of your video and include it on your website and on your video's description, search engines can view this and will rank your video higher for your keywords.
SEO is also important for your video content because Google currently favors videos that are relevant and informative for the top of their search results pages.
17. Develop a schedule for your production days
During your pre-production, it is important that you are able to develop a schedule for all the days of your video production so that all the tasks that need to be done will be organised.
You will need a video production schedule which will show how the entire production process will be over the amount of time you have allotted for it.
This will enable you to ensure that everything you will like, your crew, props, cast, and equipment are in the right place at the right times, you will meet deadlines, and that the final product is something you will be satisfied with.
If you don't have a production schedule or have one that is not well made, you are more likely to waste a lot of time during your shooting days trying to figure out everything on the spot.
When making a schedule, it is important to identify the key players for each day of the production. Depending on how long your shoot will take, these schedules can range from just a page of notes to multiple sheets that will detail all the shots needed for each day.
18. Plan some extra time in case of unexpected incidents
What every marketer should know is that even if you do your best in creating a detailed and organised schedule, there are a lot of factors that are out of your control.
To prepare for this, you have to make sure you include some extra time in case there are unexpected events or incidents which may delay any activities related to your video shoot.
You can do this by setting aside a few extra days to your schedule which can be used if there is a need to extend the shoot or do more tasks to complete the video production.
19. Determine the equipment needed
Since you already have a clear understanding of what you want your video to be at this point, you should now determine the type of equipment you will need to make our video look as great as it can be.
Your equipment will depend on factors such as your chosen video type, your video treatment, and most importantly, your budget for the whole production.
Here are some of the most essential pieces of equipment you will need for your video production:
Video camera
To make a great video, you will also need a good camera. The good thing is that there are a lot of different options you can consider depending on your budget, the type of shots you want, and where you want to post your video content.
Starting off with the basics, you can definitely use a smartphone camera for filming if you are on a tighter budget or are looking for a more authentic and genuine feel for your videos. These cameras may not be at the same level as professional cameras, but they are more accessible to professionals and amateurs alike.
For most professionals, however, they would use DSLRs and mirrorless cameras which have great quality for high-level video productions. Most of these cameras can shoot in 4K while some can record in 6K or even 8K.
These are three camera options you can look to use for your video production:
Canon M50 Mark II – The M50 Mark II is a great beginner-friendly mirrorless camera. It can offer a great value for money by costing less than 700 US Dollars for both the camera and the lens.
Sony A7III – The A7III is a more advanced mirrorless camera with better quality and more in-camera features. It can capture 4K, high frame rate videos and has better in-body image stabilization and improved autofocus for under 2000 US Dollars with a lens.
Sony A7SIII – The A7SIII is Sony's best mirrorless camera option available. It can shoot full-frame 4K videos at 120 frames per second. This camera can capture high-quality images and video footage but may be too expensive for most people. Its price starts at around 3500 US Dollars without a lens.
Lighting equipment
Having great lighting equipment for your video production can make a huge difference. However, it is not particularly easy to get the lighting of your shots right.
There are different lights and set ups you need to consider like foreground and background lighting, shadows, and equipment. These lights will be even more important if you are shooting most of your scenes indoors.
Tripod
Even if your camera has a stabilization feature, you will still need a tripod to avoid any small shakes that may be visible in your video.
Having a tripod will make your camera turn into a much better video production tool because it can seriously improve the video quality and make the footage look more professional.
Microphone
While most video cameras and smartphone cameras have attached microphones when you record videos with them, the audio quality for those still leave a lot to be desired.
This is why using separate microphones to record your video's audio during filming is a must. External microphones help with significantly improving the quality of your audio.
This is especially crucial when you are filming live streams, interviews, video lessons, courses, general dialogue and other videos that rely heavily on speech.
Extra Batteries
A video production can take a lot of time and when you will be using your camera for almost the whole day, it will eventually lose a significant amount of battery.
You never want to get caught without extra batteries out on a shoot so that you can go on with using your cameras for as long as possible without needing to charge them.
Having 3-4 extra batteries should be enough for typical shoot situations so that you won't stall the production by having your camera batteries charged by an outlet.
Memory Cards and other storage devices
Since large amounts of footage will require a lot of memory, you will need a lot of high-quality memory cards with large memories. It would be best to have 64GB or even 128GB memory cards if you are planning for longer shoots.
An external hard drive can also come in handy when you have a lot of footage to shoot. You can offload all your footage from your camera's memory cards to free up more space for them later on.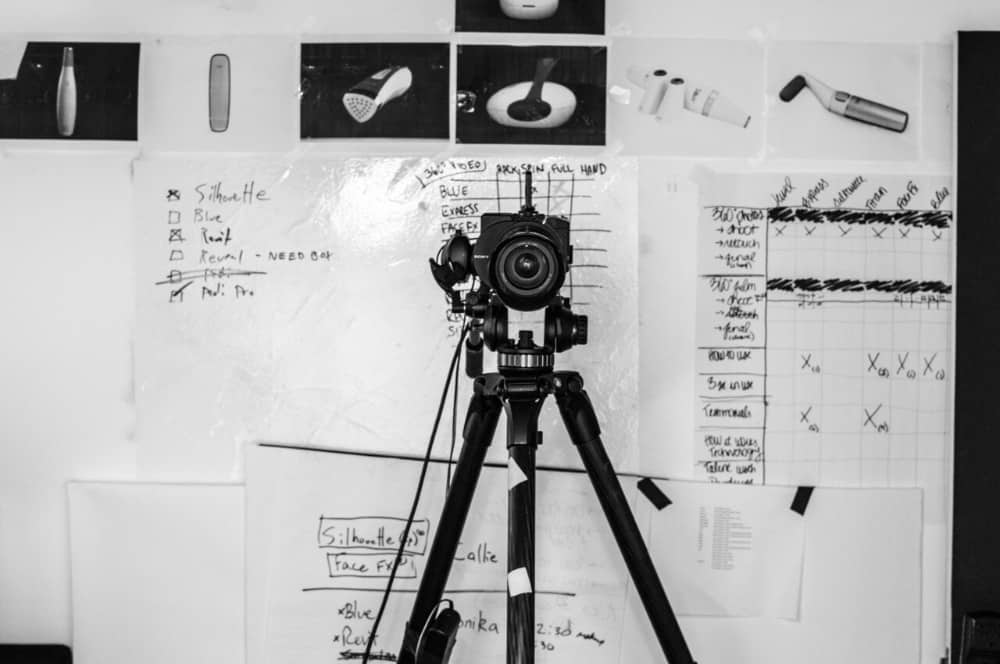 20. Choose the best filming locations
It is important to choose the best filming locations which will be suitable to the narrative of your video and is covered by your production budget. Having great locations will create a realistic backdrop and framework that will make your videos more compelling.
You have to think about whether you should do your shoot on location like in your office or at a production studio, or maybe even a mix of both.
The main benefit of shooting in a studio is that it will already have everything that you will need to work with and you just have to go there and bring the actors and crew.
If you decide to shoot on location, this will involve additional travel for cast and crew and costs for equipment transportation. You have to keep these in mind and include the details of your location in the production schedule.
21. Scout your filming locations
Another crucial task that comes with choosing the best filming location is scouting it beforehand. Scouting your locations helps you understand the space you're working with and can help you prepare where you would want everything to be once you start filming in those spaces.
It can also give you a preview of the scenes of your storyboard and give you a better visual idea of how your shots will look like when filming in the actual locations you will use.
Here are four crucial factors you should take a look at when scouting for the locations of your filming:
Location Size
It is important that your location should be big and have a lot of space for your cast and crew to operate smoothly. You should also remember to provide an ample gap between the camera and the subjects when filming.
Cramped locations can lead to an overcrowded production which will be difficult for everyone involved. Small locations should be avoided as they can also negatively impact lights, sounds, and the camera during filming.
Choosing a large location for filming is crucial because it gives you more space to operate and set up all your equipment and it can also allow you to take different shots for the video.
Sound Quality
The quality of sound in your location will also play a vital role during filming. Clear and crisp sound is vital for all types of videos.
You have to select a location that is free of all types of sounds and noises like people talking, traffic, machines, air vents and other types of ventilation.
A thorough sound check of the area is crucial to ensure it has good acoustics which will make your dialogue and other audio elements sound great on video.
Lighting
Your filming location should either have great lighting or have enough elements that can help make your lighting set-up look even better on camera.
This is because lighting plays a huge role in making your video look and feel professionally-made. While you can have a team that can deal with your lighting arrangements, you should also have control over the naturally existing lighting.
You can incorporate style elements like wall artworks, bright furniture, plants, and other objects to make your location stand out even more with the proper lighting.
Power
Since most of the equipment that you will use for your production like lights, sound system, and chargers run on electricity.
A lot of outdoor locations are far from power sources and even some indoor areas will only have limited power supplies so it is best to check where the outlets are and how many can be used.
22. Engage the best video production company you can afford
If you want to make your whole production smooth, organised, and well-prepared, you should also think about hiring a video production company that will help you all throughout the process.
While this may seem like a large expense for your business, think of it as an investment you must take to make sure that your video content will come out great as possible to achieve all the goals you set out for it. When your video can achieve these goals, you are more likely to gain a profit that would make the hiring of a video production company worth it.
When looking for a video production company to work with, you should first consider how much of a budget you are working with. After that, you can take a look at those that have a great portfolio, have professionals that have had a lot of experience working on productions, and those that have received positive feedback from their previous collaborators.
Once you have obtained the video production company that you can work with, the whole production process will be a lot easier because they can guide you and even help you out with a lot of the tasks that you will need to make your video great.
23. Cast the right actors for your roles
Even if you will use the best filming equipment and choose a great location, having a miscast for your videos will still directly affect performance and be a disconnect with the audience you are targeting.
When you are looking for the right on-screen talent for your videos, it is important that you follow the right steps needed so you can get the best talent and skill that will work best for your video.
To keep your audiences fully engaged and interested with your video's story, you have to get actors that will elevate your script in front of the camera. Here is how you can cast the right actors for the roles in your video production:
Open a casting call and schedule for auditions
Obtaining the right talent means that you must send out casting calls to interested actors. You will probably have many options from more experienced actors to those that are fresh and looking to build their portfolio.
The casting call that you will create should include the basic information like who you are, your company's name, your requirements, and your contact information. You should also detail what you will need for the roles like a certain age or gender preference.
When you start to get enough responses to your casting call, you can now start to hold auditions. There are two main ways you can conduct your auditions: self-tape auditions and in-person auditions.
Self-tape auditions are where potential talents send a recording of their audition to you and in-person auditions involve talents directly meeting with you and going over the scenes with each other. In-person auditions should be a more recommended option since it allows you to communicate with the actors in real time.
Have callbacks and screen tests
Since auditions are not just a one-time process, you should be able to interact with a lot of different actors so that you can understand what they are good at and how they could potentially fit with your video. Having callbacks helps you analyze their abilities, compare, and eventually choose the best for you.
Callbacks also give you a preview of how your actors will look and feel when working with each other. This is a chance for them to perform scenes with other performers as well.
One way of having a good look at how actors can perform well is by making them do a screen test. A screen test involves an actor performing in front of the camera and you can use this to analyze performance and chemistry.
Screen tests will help you gauge how good an actor can perform in front of the camera and whether they are the best fit for the role. You have to choose someone that will resonate with your audiences. Once you have done that, you are all set.
Here are some ways you can use your resources to get the best on-screen talent possible if you are on a tight budget:
Reach out to your social network
If you are on a budget, you can try reaching out to your friends, family members, and colleagues to help you out. Some of them may be likely to volunteer themselves to be a part of your video even if it is just a small role.
Work with your employees
You can also work with volunteer talent from your own company as well. Your fellow employees and staff can be a great source of background talent and people that can participate in the production of your video content.
Using company employees for your video can be a great option when you need to put a face and personality on your brand. By using employees doing their roles in real life, you can add authenticity and credibility to your videos.
24. Rehearse the script
Once you have finalized all your casting decisions and hired the actors that you will work with for your video, you should now go over the script with your cast and help them rehearse the script.
Having frequent and productive rehearsals during pre-production can help make your production stage a lot easier since everyone will already be familiar with their roles and their lines in the video.
These are two important ways for the cast to rehearse the script and familiarize themselves with what will be said in the video:
Table Read
In most productions, the first major rehearsal will be the table read. Ideally, you would want to have everyone in the cast to be present and most, if not all of the people involved in the production.
The table read is where you will go over and finalize the details of the script to your cast and talk about what needs to happen for each scene.
However, while table reads can be helpful, they can still be quite limited in terms of simulating how production will go since everyone is just sitting down and reading scripts.
A table read should not just be your first and only rehearsal as it is done to make sure that everyone knows the full narrative and that there aren't significant issues with the script.
A great way to make your table read effective is by taking lots of notes for the script and production so that you can form ideas which you can address once you begin doing actual rehearsals.
Rehearsals with blocking
After table reads, you should eventually start with intensive rehearsals with blocking. These rehearsals may take days or even weeks depending on how large your production will be.
If you don't have that much time, you can still dedicate about one or two "rehearsal weekends" where you can maximize these days to work with the actors on their performances.
Blocking is when you outline where actors will be in a shot and where they should move and interact during a scene. This is important during rehearsals because it lets the actors know where they should be at all times.
It would be a huge help to try doing your rehearsals on the same location or set you are filming on so that the actors will be familiar with the exact locations that they should be in.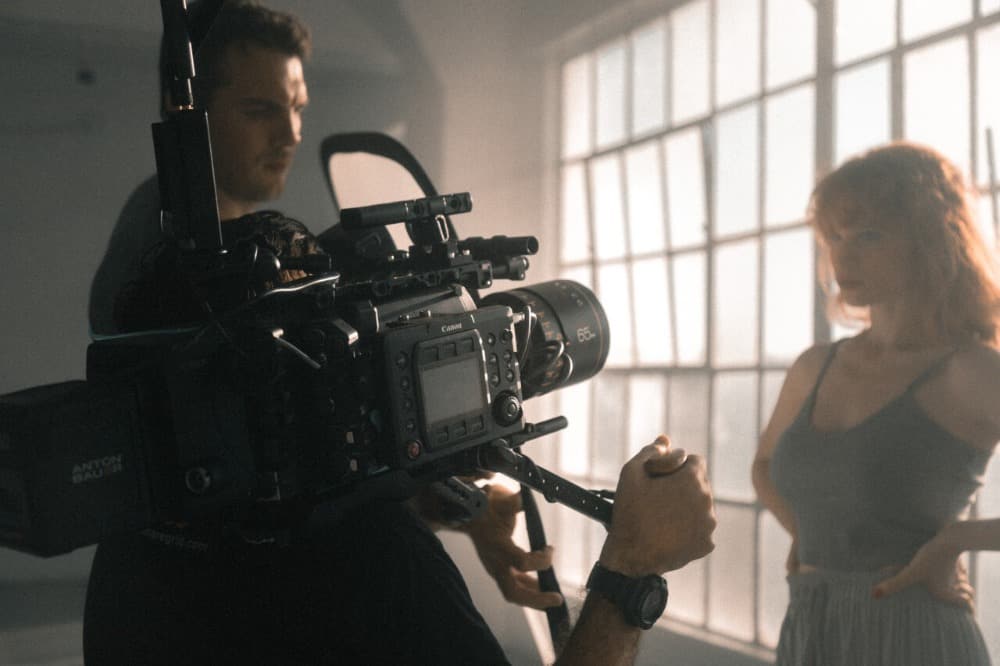 25. Check the weather of the filming day
It is important for you to check the weather during the potential days you will choose for filming your video. Wherever your filming location will be, knowing what the weather will be will help a lot in terms of preparation for the cast and crew.
While this information is still crucial for those that film in indoor locations or sets, it is more important to check this information if you are shooting in an outdoor location.
There should be an extra level of preparation if you decide to film outside because you will have to consider how to use the sun as a source of light. It is going to be difficult if you planned out for a sunny day and it ends up being a cloudy or a rainy one because it may be too dark for the video.
26. Prepare a call sheet for everyone involved
To make sure your filming will be as smooth and organised as possible, you should prepare a call sheet for everyone involved beforehand.
A call sheet is a document that you will send out to the cast and crew which outlines where everyone needs to be in the upcoming shoot days for your video.
It also provides a detailed look at the daily shooting schedule, the weather conditions of the area they are going to, and other pertinent details that are needed before filming.
These are the main components that you will find in typical call sheets:
Company Name and Title of Production Shoot
You should not forget to include your company's name and the name of the video production company you are working with. It is also important to have a title for your production shoot.
Key Personnel Details
This area will include the details and information of the key personnel who will play a big role in the video shoot. These personnel include the producers, production coordinators, and the director.
Their contact information will be provided so that everyone can get in touch with them as soon as possible. This part is usually at the top of the sheet.
Date and Time
Also, near the top of the sheet would be where you will find the dates and times of the shoot you will be needed for.
Weather Forecast
Including the weather forecast is crucial as mentioned in one of the previous points. The forecast can include the high/low temperatures, sunrise/sunset times, and other important details you may need to know.
This will be important not just to your cast and crew, but also to the equipment and gear that you will need to bring for the shoot.
Set Address, Parking, and Hospital
The locations for filming will also be near the top half of a call sheet. If you will use more than one location, you should label each with a number.
You should also include the address for parking if it will be different from where you will be shooting. Any additional notes about parking and directions should be included here as well.
Daily Shooting Schedule
The next major section for your call sheet is dedicated to what the talent will be shooting for that specific day. This overview will include scene breakdowns, meal breaks, locations, and page counts for the scene.
Here is what goes into a daily shooting schedule:
The scene number
The scene heading from the script
Important notes about the scene like props and other preparations
Indication if the scene will be shot in the day or at night
Who will be the talent in the scene
The location in the storyline
The page count for the scene
Talent List
Below the schedule for the day, you will find the section that indicates talent call times for that shoot day. This usually includes the talent's name, their character name, and call times.
Background Characters and Extras List
The background characters and extras list features the headcount of all the background characters and extras that will be coming in on a specific shoot day with their call times.
Crew List
After all the talent, you can also add a list of all the crew members that will be in attendance for that shoot day. You should include their position, name, call times, and even their contact details as well.
Additional Notes
In most call sheets, you will have a section to highlight specific notes that are needed for certain departments.
These notes could be related to props, wardrobe, lighting, or other types of reminders that will make everything run smoother during filming.
27. Brief the talents in advance
To make sure that your video shoot will run as smoothly as possible, you should brief all the talents in advance with all the plans and schedules during the shoot. This is what makes the call sheets so important as it communicates everything that the talent will need and do in detail.
Being briefed as early as possible during pre-production with what will happen during the shoot will make everyone's preparation a lot easier and will make every task be organised and productive for everyone involved in the production.
28. Create an inventory of your equipment
A well-prepared and well-organised production will also heavily rely on the equipment that is being used during filming. Creating an inventory of all of the equipment that will be used is important for keeping track of everything.
You can do this by going through all of the equipment and creating a detailed list that you and other crew members can use when trying to find a specific camera, lens, light, and other pieces of equipment.
Instead of aimlessly searching for something you aren't really sure you have, you can simply check your inventory and find out right away. To keep your inventory updated and accurate, you should continuously update it anytime you add or remove a new piece of equipment.
There are different ways of organizing your inventory. You can list by alphabetical order and then you can also divide equipment into specific sections like for lighting or for videos. How you will organize it will come down to what will be most beneficial to your needs for the shoot.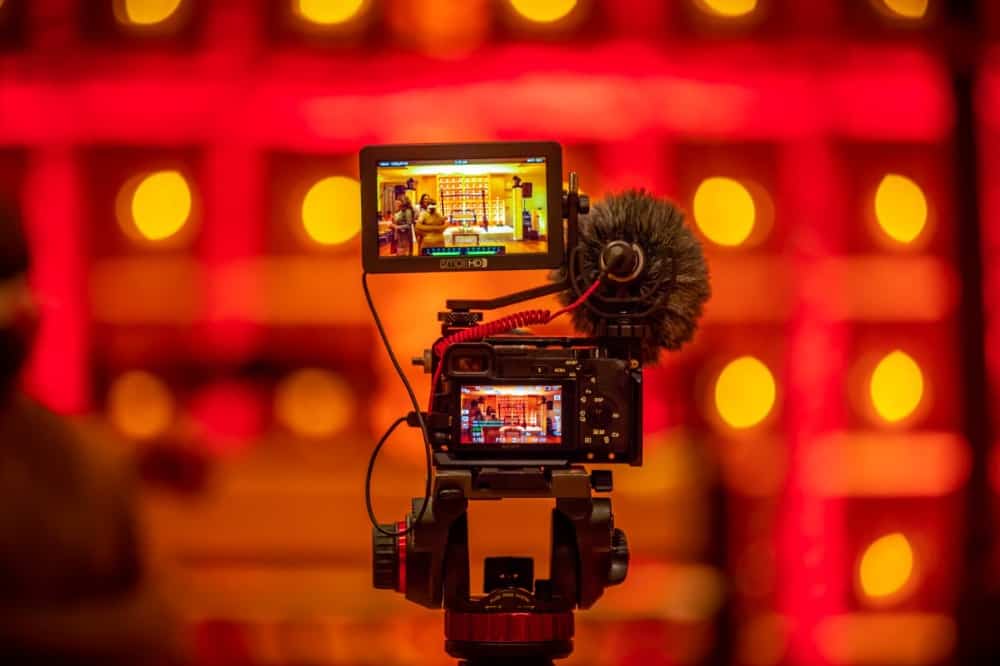 29. Keep it organised: create a checklist for D-Day
Having a checklist ready before filming will help make sure that every task, piece of equipment, cast, and crew will be as organised and as productive as possible once filming begins.
Here are some of the things you can include on your checklist for shoot days:
Bring all the gear that is needed for the shoot
Make sure that the camera settings are correct
Set the white balance
Make sure that the tripod is level
Have all your shots as stable as possible
Have headphones ready for recording and checking audio
Remember to keep the subject of each shot in focus
Get footage for establishing shots
Get shots of the environment which can be used for b-roll
Don't zoom in and out during shots
Get different shots (close-up, medium, wide) of on-camera talent when they deliver their lines
30. Communication is key
Throughout the whole process of pre-production, it is important to have clear and constant communication with everyone in the team and also with the video production company that you are working with.
Great communication will create a productive and healthy working environment which is crucial for a video production that has to constantly keep up with a lot of moving parts and manage different types of people all throughout filming.
You will be assured of great video content if you always have an open line of communication amongst all the cast and crew because that leads to a better understanding of what the video should be.
As you can tell, there are a lot of tips and tasks you have to perform before even starting the production stage of your video project. However, as long as you are able to cover all these 30 tips, you will have a much more efficient time handling everything for your video's production.
If you are looking for a video production company that can help you all throughout the process of creating your video, then our team at fewStones will be glad to help you out.
With fewStones, you will have a responsive and reliable partner that will implement your video strategy. Our team of video professionals will help you out in all aspects of your production so that you can achieve your video's goals.
Related articles: