Creating videos is one of the best ways to promote the products and services of your company. However, if you want to make sure that audiences will be impressed, you will have to create high-quality professional videos. Accomplishing a professional look for your videos will be more about your technique than your equipment and budget. You can still make a professional video without having a large budget or professional equipment. This article will cover the 8 tips that you will need to make sure that your video will have a more professional look.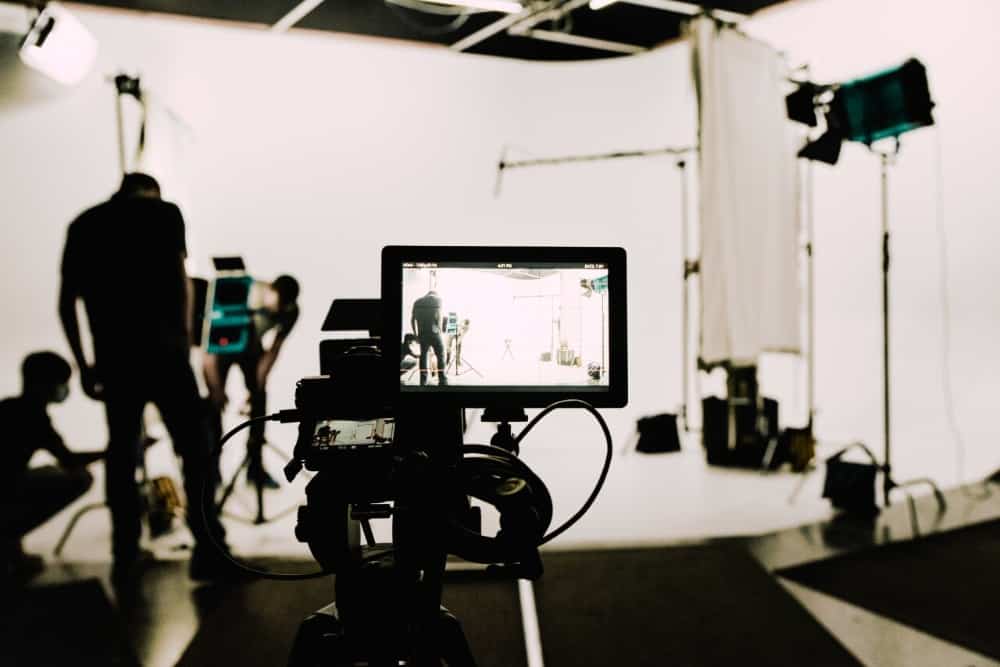 8 Tips For a More Professional Video
1. Carefully plan out how you will produce your video
A lack of planning for your video will make viewers think that your finished product is unprofessional. By taking enough time to plan out your video accordingly before you start production, you make sure that your video's content is just as good as its footage.
A team that creates a professional video should always start by defining its goals and objectives. Figure out what you want to achieve with the video and determine the type of audience you want to target.
When you finalise what message you want to communicate to your target audience, you should write a script to fill in the details of your message and create a storyboard to guide you during filming. Planning properly before filming assures you of a more professional looking video.
2. Conduct in-depth research on the topics or stories you want to talk about
Once you decide on what topic you will cover in your video during planning, it is important to conduct in-depth research on it. A professional video will always use updated, authentic, and accurate information.
If you make claims or reports in your video without any legitimate sources, viewers will immediately question your credibility and professionalism.
It will also be difficult for your production and post-production if mistakes are spotted after uploading your video. This means doing reshoots or just removing the video as a whole.
You can include the sources for your video in your video description whenever you upload it online.
3. Invest in high-quality video equipment
An important factor that will affect the quality of your video will be the video equipment that you will use. If you want your video to look professional, you will need to make use of a good camera.
However, this does not mean that you should aim to buy expensive and professional cameras. You can decide on what camera to purchase or use based on the budget that you have and what you want to achieve with your video.
You can even use high-quality smartphone cameras that are available for most flagship brands and phones especially if you want to go for a more authentic approach.
4. Have good lighting for your filming locations
Lighting is another crucial part of a professional video. If your video is either too bright or too dark, it won't look good and will look unprofessional to your viewers. This will make them more likely to skip your content and watch something else.
You can choose between natural lighting and studio lighting. For natural lighting, this is great for shooting outdoors during a sunny or a cloudy day. However, you will most likely make use of studio lighting a lot more.
To have the best studio lighting for filming, you should invest in lighting equipment like key lights, rim lights, ring lights, flashes, and reflectors so that you can cover all essential areas with light.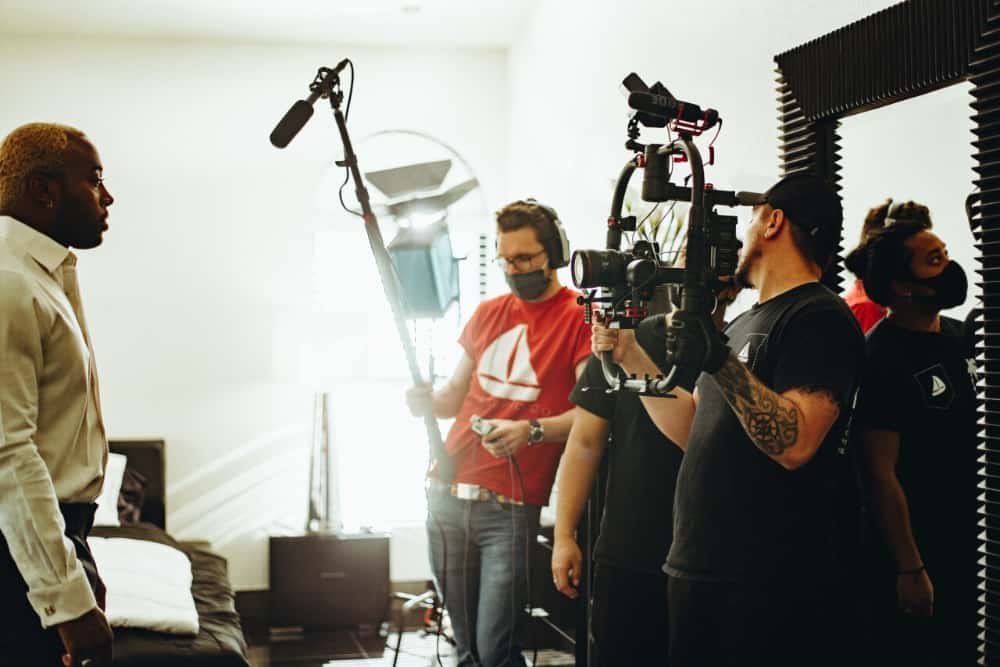 5. Choose an appropriate background
The background that you will use will have a direct impact on the overall quality and look of your video. Having an appropriate background helps make your video look more professional and can also be a way to showcase your brand identity.
There are two categories of backgrounds you can choose from which are fake and real backgrounds. Fake backgrounds are green or blue screens which can allow you to edit the background to whatever you want.
Real backgrounds can be an outdoor location, a living room, an office, or a set. When you choose real backgrounds, make sure that items or colours are organised and not distracting as you want your viewers to be focused on the presenter.
6. Get presenters that are comfortable on camera
When you want to use presenters for your video, make sure that they are comfortable being in front of the camera. The way video presenters carry themselves has a huge impact on how professional your video will look.
Using nervous, uncomfortable, or monotonous presenters will distract viewers from your content. Get presenters that are calm and experienced so that your video can immediately feel more professional to your audience.
Video presenters should have proper posture, a smile on their face while presenting, and a clear and normal speed when they speak. Don't forget to give them enough time to practice and improve.
If you want to learn more about being confident on camera, you can check out this article: On Camera: Best Tips for Being Confident in Corporate Videos.
7. Prioritise recording with clear audio
Your audio quality is almost just as important as your video quality. If people see that your video looks professional but sounds fuzzy and indistinct, they may not understand what is being said and find another video with clearer audio.
Since audio quality matters a lot to create a professional video, you should use high-quality microphones for recording. An external audio recorder will sound a lot better compared to the built-in mic in your camera.
You can get clear audio by putting the microphone close to the subject and you can also use a pop filter to eliminate any crackles and background noise during recording.
8. Use high-level and professional editing software
Using high-level video editing software is an essential tool that you will need to make sure that your video looks professional. Powerful video editing software can make it easy for editors to perform their editing tasks like adding transitions, colour grading, and stitching footage as some examples for this.
Some of the most popular and accessible video editing software available right now is Adobe Premiere Pro, Adobe Premiere Rush, Wondershare Filmora, and Apple Final Cut Pro.
Once you follow all of these tips during the whole video production process, you will be assured of a professional video that your viewers will love to watch.
If you need any help in making sure that your video is produced in a professional manner, then our team at fewStones can help you out.
When you work with fewStones, you will be able to work with an experienced video production team who will make sure that your video will look as professional as possible.
Our video production services include live action videos, 2D animation videos, and 3D animation videos. You can get a free instant quote on all of our video production services by clicking here.
Related articles: