Portrait photography shines a spotlight on people. Whether these photos are for business headshots or for family photos, portrait photos allow you to show these people at their best. If you are looking to take professional portraits in Singapore, simply contact us to get an quote.
If you are looking for a general guide on Portrait Photography in Singapore, read on.
Taking portrait photos in Singapore can be challenging especially if you do not have much experience doing it. There are a lot of intricacies to the whole process that you need to be aware of. There are a lot of factors to consider like choosing the best equipment and location, to posing the models, the backgrounds, and many more.
This article will help expand your knowledge on all the important factors you need to consider when it comes to doing portrait photography in Singapore from why you should hire professionals, what they need to prepare, tips to remember during shooting, and the different types of portrait photography.
Why You Should Hire Professional Photographers to Shoot Your Portraits
While you can take some decent portrait photos with a smartphone, it is still more suitable to hire a professional photographer in Singapore for your portrait photoshoot so that you can be assured of a great result.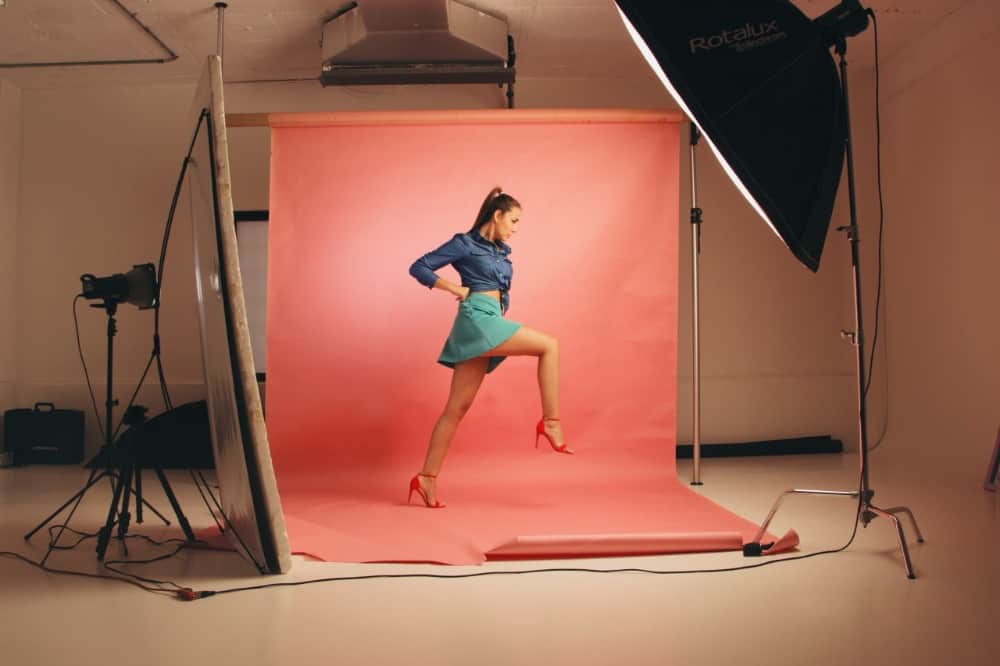 Here are three main reasons why you should hire a professional for your portrait photography shoot:
1. Professional photographers are experienced.
Professionals are already aware and familiar with everything that is needed for a portrait photoshoot. They will know what kind of locations, lighting, and editing that they will use to make your photos look even better as a final product.
They are also knowledgeable on the type of photos that will work best with what you are looking for and how to take them. These professionals are aware of a lot of factors that clients may not be familiar with like the composition or lighting.
All of these factors can add some complications to what may just look like a simple photo. The experts will know how to plan out so that they can adjust for these and deal with them accordingly to get the best results.
This experience is not just simply gained from purchasing a camera. It takes years of trials and errors to know how to do these things right. So if you want to be sure about getting great portrait photography, you should look to hire professional photographers in Singapore.
2. Professional photographers always have the right equipment ready.
Professionals will always have the best cameras, lenses, flashes, and other equipment that will be best suited for the specific types of photos that you will need. Having all these high quality equipment can be the difference between photos that are good and photos that are amazing.
Because of their experience, professional photographers have already done the research for the most suitable equipment that is needed for certain types of photos and photoshoots.
When you want to have portrait photos that make you, your loved ones, or your colleagues look their best, it will require high quality equipment to make it happen. Professional photographers have just that and have a wealth of experience in using these.
3. Professional photographers know how to give you a great photoshoot experience.
When you hire a great professional photographer, you are not just getting great photographs, but you also get a pleasant photoshoot experience for your portraits as well.
They create a sense of excitement, fun, and energy during your shoots to make you feel comfortable and pleasant while taking your photos. This portrait photography shoot is not just for creating images, but also for creating memories that you will not forget.
It's important to make these experiences great because the emotions and feelings of the clients will be reflected in the photos that they will be taking. So, if they are having a great time, then they will look even happier in the photos that they will appear in.
4. Professional photographers can consistently deliver high-quality photos.
Since these photographers are working for you, they will be invested in your satisfaction of your portrait photography project.
You are their client and they will observe a high level of professionalism that is needed to take consistently great portrait photos.
You will be assured that these photographers will consistently take great portrait photos because they already have the skills, experience, and commitment to do their best for you.
What You Need to Prepare for the Portrait Photography Shoot in Singapore
If you decide to organise the photoshoot yourself here are all the things you need to prepare:
1. Camera
Of course, when it comes to portrait photography or just photography in general, the camera is probably the most important piece of equipment for the whole shoot.
When it comes to high-end professional cameras, you can never really go wrong with any of them. The difference will come down to how these cameras will be used.
There are entry-level budget options like the Canon EOS Rebel T6i that has a 24.2-megapixel APS-C sensor and a 19-point autofocus system. There are also hybrid options that can be used by beginners or professionals like the Nikon D810 that has a 36.3-megapixel full-frame sensor which is great for professional photographers. If you are looking for a top-of-the-line DSLR option, then the Canon EOS 5DSr might be your best choice because it has an impressive 50.6 Megapixel sensor and a large 3.2-inch display.
You or your photographer's choice will depend on the genre or style of portrait photography that is needed by the client. Take note of what you need and start looking for those factors when looking for a camera to be used.
2. Camera Lens
The camera lens is another vital tool which is needed to get the best shots. Just like for cameras, there is no such thing as the best lens for portrait photography. You or your photographer will get to decide what type of lens will fit the best with a certain photo or scenario.
For example, it would be better to use a wide-angle lens if you want to have a shot where the background or scenery is an important part of the photo.
A medium telephoto lens like 85mm or 105mm can help you find a balance between the background and your model. However, if you want the photo to be tighter with the focus just on a subject, you can use a 70-200mm f/2.8 telephoto lens as a viable option.
3. Location
Your chosen location in Singapore for your portrait photography shoot will also have a significant impact on how your final images will turn out.
Shooting your photos outdoors means using natural light which can give great results but may limit some poses. You would need to plan accordingly based on the weather and the time of day because the lighting and conditions will change as the day progresses.
For outdoor shoots, it is better to avoid shooting under direct sunlight as it can produce harsh shadows and may make your subject squint. It is better to have morning or late afternoon shoots because the sunlight will give off a warmer and natural glow.
When shooting indoors, you are able to have more control over how everything will look. For this, you will need to arrange your lighting set up to match the mood of your shoot, the backdrops, and the backgrounds that are needed.
4. Background
While your subject model will always be the focus in a portrait photo, there are other intricacies that add to this. Sometimes, an interesting background can add a deeper emotional layer to the photo to help make your subject stand out even more.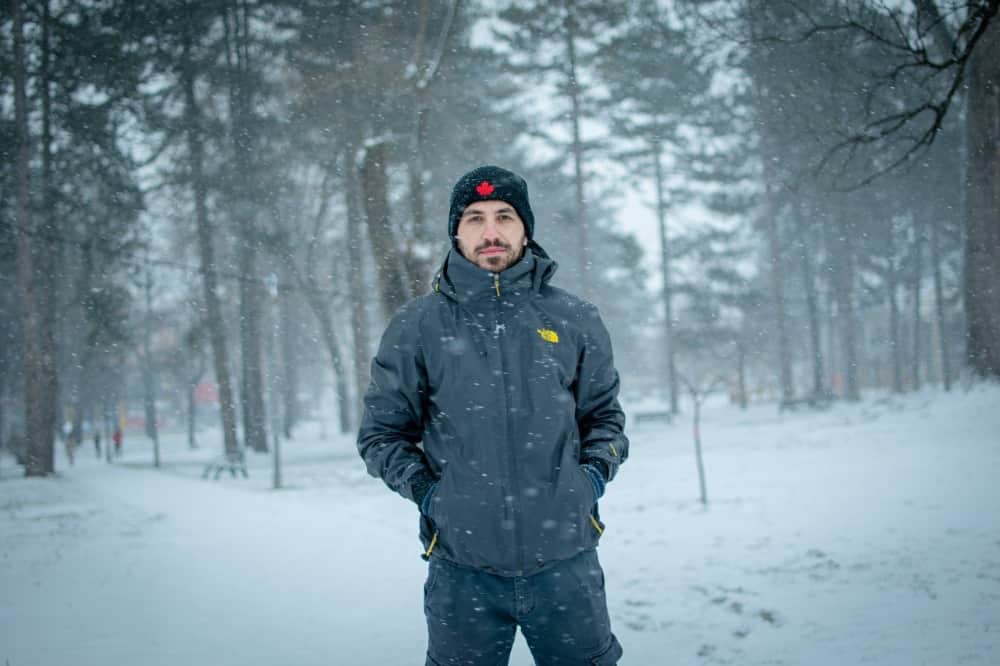 However, in most cases, blurring the background correctly can add an additional emphasis to the subject in the portrait. So, it is important to see how the background will turn out and to adjust the aperture and shutter speed accordingly.
5. Lighting
Lighting is crucial to a photographer and to a portrait photography shoot. You have to understand and be familiar with the best lighting angles to show off your subject properly.
For a fully lit photo, it is easier to stand directly facing a light source. You can also creatively use the sun as a light source if you are doing an outdoor shoot which can produce stunning results.
But since not every shoot will be outdoors, you should be comfortable with using artificial light sources. A tool that can help you with this is Reflectors as they turn hard shadows into softer ones. An experienced photographer will know how to be able to use the available lighting to its maximum potential.
If you decide to hire a professional portrait photographer, here are some things you have to remember since they will already have taken care of all the camera equipment, background, and lighting:
1. Set your expectations and objectives with the photographer.
Make sure that before the photoshoot begins, you will be able to talk to your photographer regarding your expectations and objectives of the portrait photoshoot.
To do this effectively, it is important to be comfortable with your photographer by meeting up first and discussing all the important things you would want in the photoshoot.
Here are some questions you should answer so that the photographer will have a clearer picture of what you want:
How are the photos going to be used?
Who will they be photographing?
Do you have a personal preference for backgrounds or locations?
Do you prefer color or black and white photos?
Once you are able to have a more fluid discussion, you can now be able to provide more information that can help the photographers out.
2. Communicate with your photographer throughout the shoot.
It is natural to be a bit nervous once you are able to finally meet with your photographer for the photoshoot. That is why right before the shoot starts, it is important to spend some time again to talk with your photographer.
You may have to update them on newer requests or just remind them of what you want to get from the shoot. This chat helps you out in helping the photographer establish the tone of the photoshoot session.
When your photographer will try to communicate with you, remember to reply back so that you can help each other out in easing any kind of nerves or tension.
3. Let the photographer give you encouragement and positive feedback.
Typically, what happens often is that the best pictures of the day are taken near the end of the photoshoot. There are a lot of factors that come into play, but a big factor has to do with being more comfortable with the photographer the more time they spend together.
The photographers can help you relax even more by giving you encouragement and positive feedback all throughout the shoot. This can help boost and build your confidence as time goes on.
You can also ask your photographer to show off some of the taken photos so they can say how well they are turning out and how great they look.
4. Don't forget to suggest your own ideas and suggestions as well.
Remember that you can also comment your own ideas and suggestions to your photographer when you are comfortable talking to them.
Since you have a better idea of how your body looks in certain angles, you should be open in communicating what poses look the best for you.
Tips to Remember During the Portrait Photography Process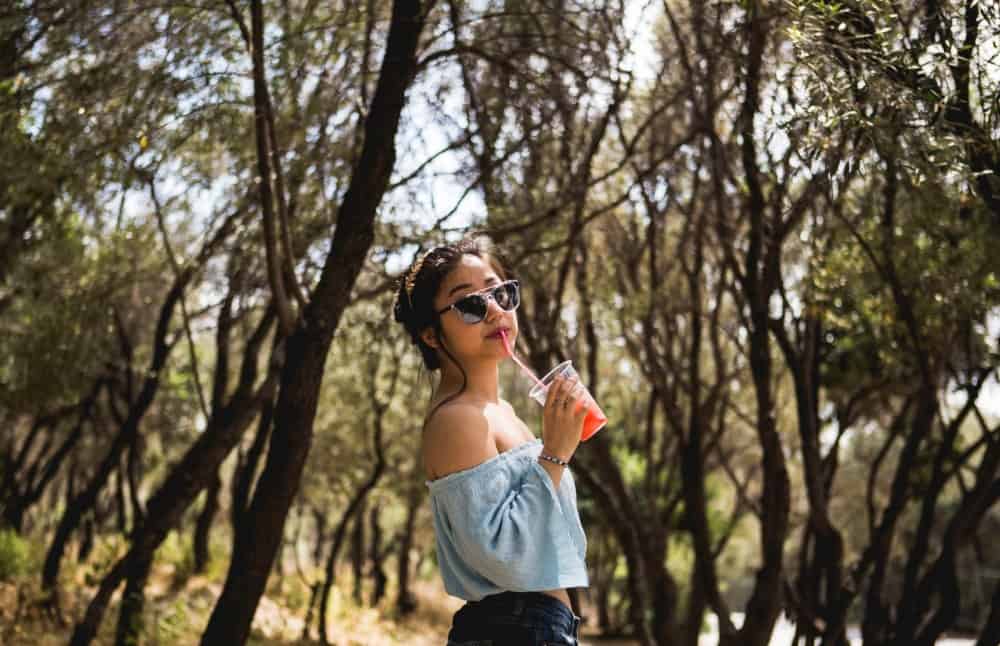 Now that you know all the equipment and other factors you have to prepare for your portrait photography shoot, here are some tips to remember for all the important elements during the whole process of shooting:
1. Subject
For portrait photography, the photo will always focus on the subject. The subject is the most important aspect of the whole shoot and it is essential to make your subject comfortable throughout the whole photoshoot session.
It would be best to get to know a bit about each other and also let the subject be informed more about your style of portrait photography and what you are both looking for in the shoot. You can discuss your ideas and talk about each other's preferences in the shoot so that the shoot can run smoothly.
Communication is still key even when the photoshoot starts, don't forget to have conversations during the shoot so that you can stay on the same page during the whole process.
2. Pose
Finding out the best portrait photography poses for your subject that makes them look their best can be a unique experience because of how different and unique each person is.
You have to figure out how you can get your subject to pose in a way that will complement their appearance while also remembering to factor in the lighting, background, and camera angles of the shot. You can have your subject try out different combinations of angles and poses to find the best pose for their shot.
Once you have found the right pose, you can always make subtle changes to make them look even better in the photo.
3. Expressions and Emotions
For portrait photography, it is all about finding the best expressions and emotions of your subject and successfully capturing them for their portrait photos. However, trying to prompt these emotions is no easy task because you want to avoid blank looks and forced smiles.
To create portrait photos that will look genuine and be an accurate reflection of their personality, you want to capture them having a confident expression, a sparkle in their eyes, and a genuine smile.
It is important for the photographer to get to know more about the subject personally so that they can be more comfortable with each other. Having this level of comfort will make the whole photoshoot process a lot easier.
4. Different Angles
While most photographers can get great results for portrait photos when having the camera at eye level with the subject, shooting in different angles may make some portraits stand out even more.
You can have interesting angles by shooting the subject either from higher up, or shooting them from the ground. These different angles can add some variety and impact to certain portrait photos. Moving around the scene or the location can help you figure out what type of angles can work best for your subject.
5. Props
Adding props to the portrait photography shoot can be a great way of adding personality, excitement, and color to the photos.
Using these props effectively can add a layer of creativity that can transform your photos. You can experiment with different colors, shapes, and textures of props to develop a signature style.
6. Series of Shots
Using the burst mode is a great technique to use because it allows your camera to click a series of shots which can capture different poses that your subject will make.
This allows you to have a series of images that you can present altogether or it can help you pick out certain shots that have the best expressions or poses that you can use.
7. Editing and Post-Processing
While the process of taking the portrait photos is always essential, it is still important to think about how to properly edit and retouch these photos to make them look as great as they can be for clients.
Professional photographers will know how to elevate their photos and add a finished and a more complete feel to the portrait photos with their great editing skills.
Different Types of Portrait Photography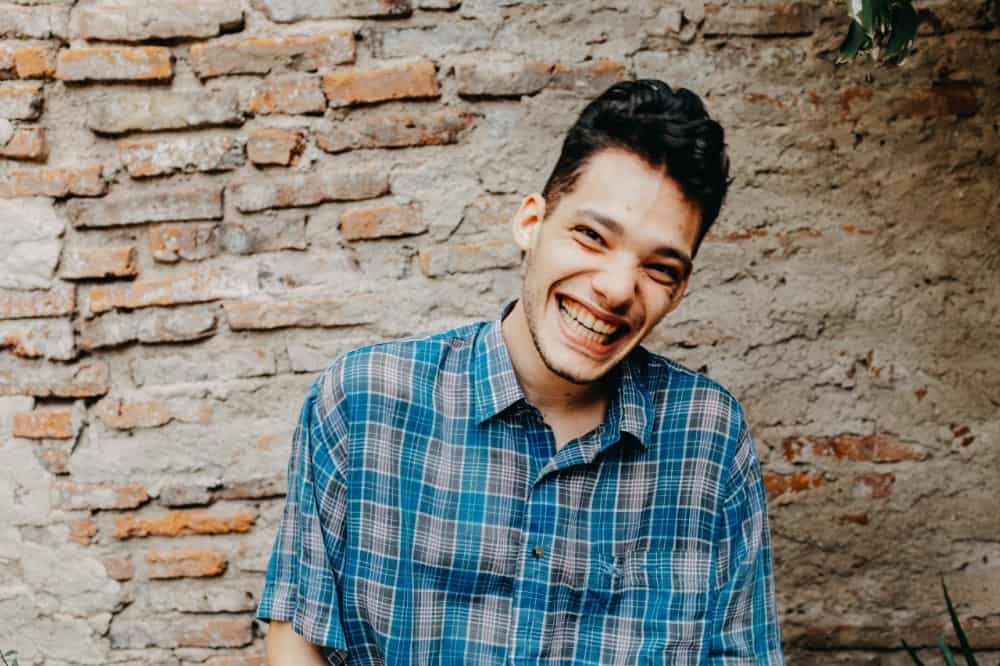 With knowing about all the important elements you have to take note of during the portrait photography process in Singapore, here are some of the different types of portrait photography you can try out:
Traditional Portraits
Traditional portraits will often depict the subject looking straight into the camera. These will traditionally have their subjects pose so that they can help them look their best.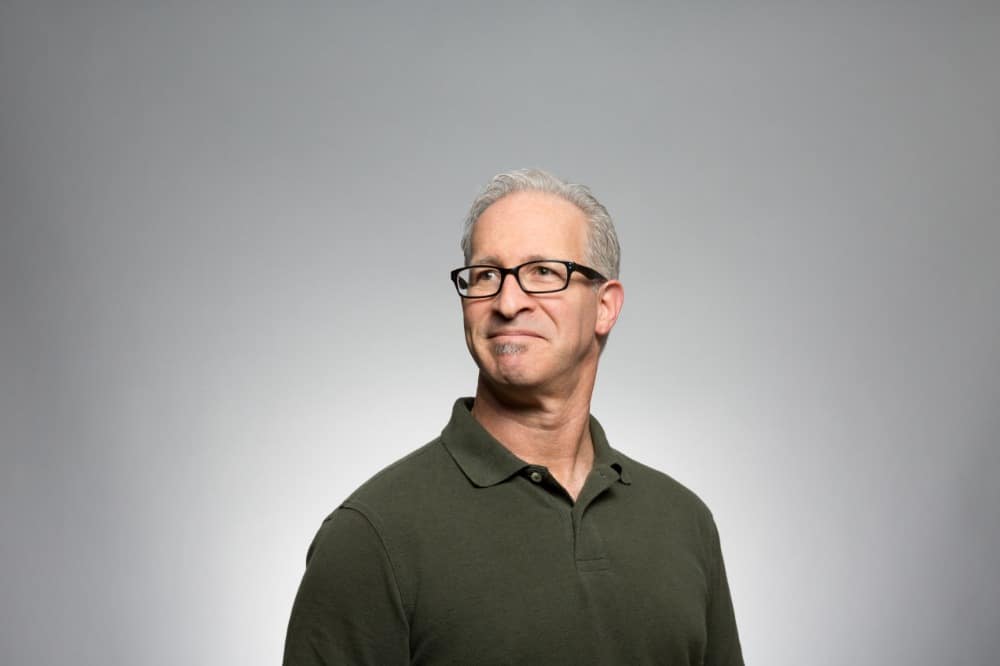 They are oftentimes shot in a studio in Singapore with a formal and plain photography background. These traditional portraits are what will usually come to mind when people think about portrait photography.
While it has been around for such a long time, it still remains as one of the more popular portrait photography types because of the mix of the flattering combination of posing and studio lighting that comes with it.
Lifestyle Portraits
Lifestyle portraits are the opposite of traditional portraits because they try to capture people in a normal everyday environment where they are often doing ordinary things.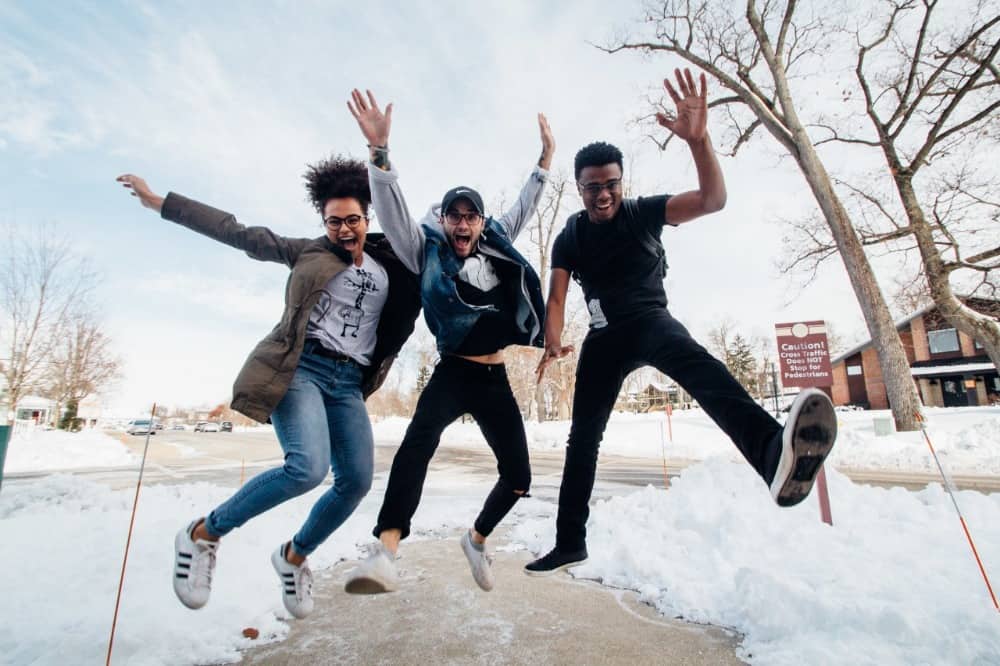 Instead of shooting in a studio, this portrait photography type works better in an environment or location in Singapore that the subject is familiar with. You can take lifestyle portraits at their home, workplace, or an environment where they work on their passions.
Photographers that do lifestyle portraits will often direct the subjects like asking a family to hug or asking a group of friends to jump all at the same time. This type of direction does not count as posing as the photographers do not adjust the positions of the subjects.
Clients that choose to have lifestyle portraits like it because of how the photos can resemble their actual lives. This allows them to create touch and memorable moments that can be captured through photos.
Environmental Portraits
An environmental portrait is a mix of traditional portrait photography and lifestyle portrait photography. With environmental portrait photography, both the person or people and the environment they are in have an importance in the shot.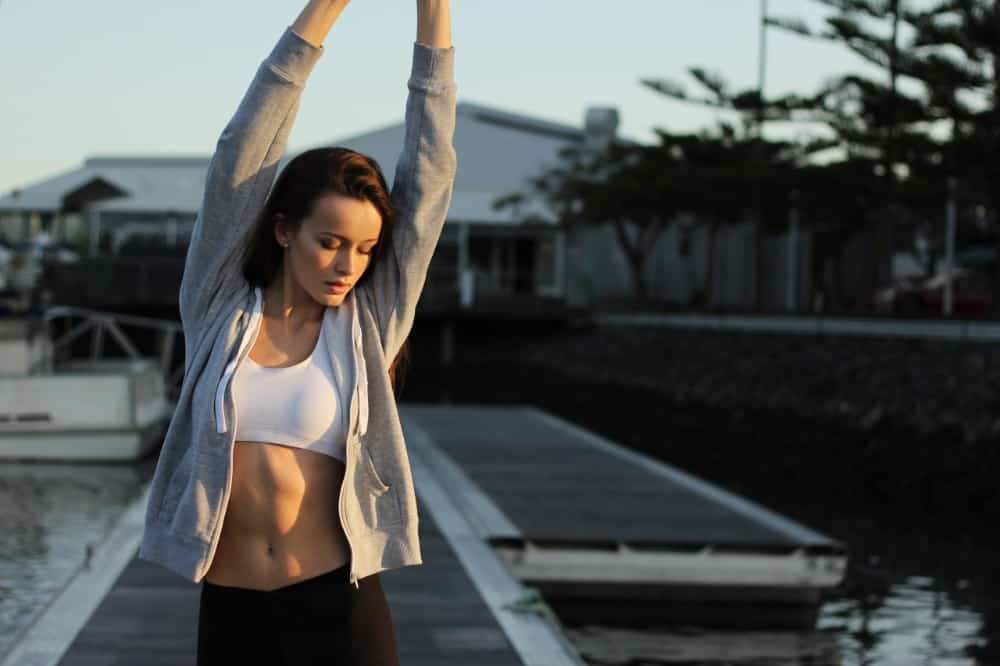 This type of portrait photography can take place in a specific location which the subject finds meaningful to them and who they are, as a person. This location is a way to give the viewer a clue to the subject's personality and interests.
This location can be a home, an office, a gym, a studio, or even a favourite place in the outdoors. Even though the location is important, these environmental portraits can still use posing techniques.
These photos will not be as informal as lifestyle photography because the photographer will set up the lighting and a pose just like for traditional portraits. The light, pose, subject, and background will all work together to create a great environmental portrait.
Self Portraits
Self-portraits may get a bad reputation because of the prevalence of selfies that can be easily taken with smartphone cameras. However, when they are planned and done well, self-portraits can end up as gorgeous photos.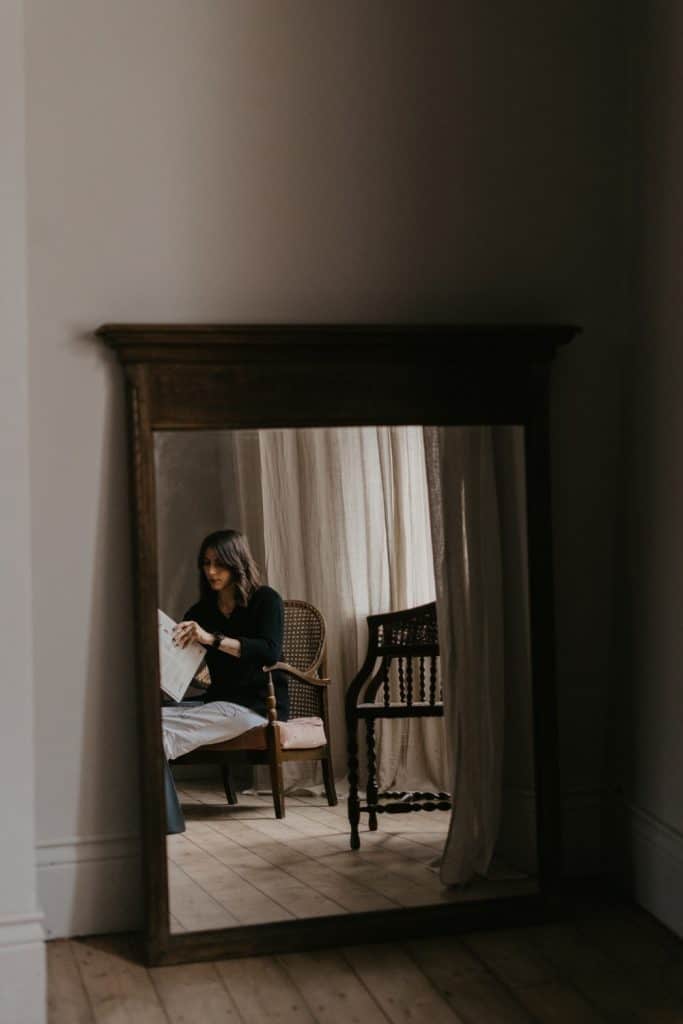 Professional photographers will use the more elaborate term of "self portrait" on a serious portrait. These types of portraits need a lot more insight and planning compared to quickly taken selfies.
It can be tricky to focus and compose the photo when you also have to be in front of the camera which makes this type of portrait type challenging. You can use a remote release or a smartphone with a Wi-Fi enabled camera to help you out with this and be as creative as you can be.
Couple, Family, or Group Portraits
A portrait photo does not necessarily have to have only one person in front of the camera. Photos of couples, families, friends, coworkers, and other groups together can all still be considered as portraits.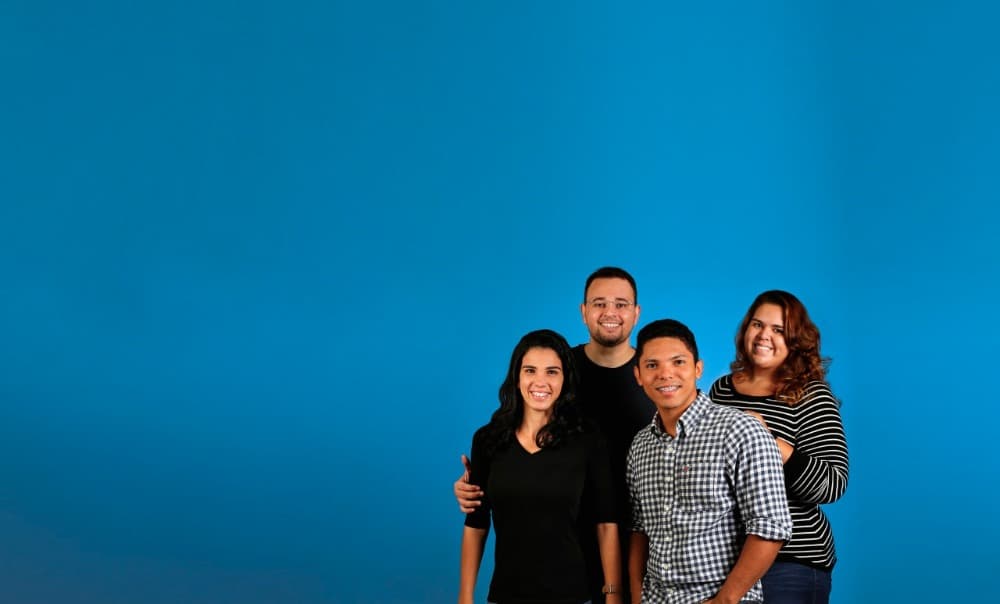 Obviously, this makes these group portraits more challenging compared to just shooting for an individual because there are more people to take into account. You will have to make all these people pose and interact together in a natural way during the photoshoot.
However, with more people, you are more likely to capture authentic interactions and emotions between them which will make for a better looking photo and a more pleasant photoshoot experience.
Candid and Street Portraits
Candid portraits are photos that are not planned out in advance. One of the best examples of this is street photography which features people on the street.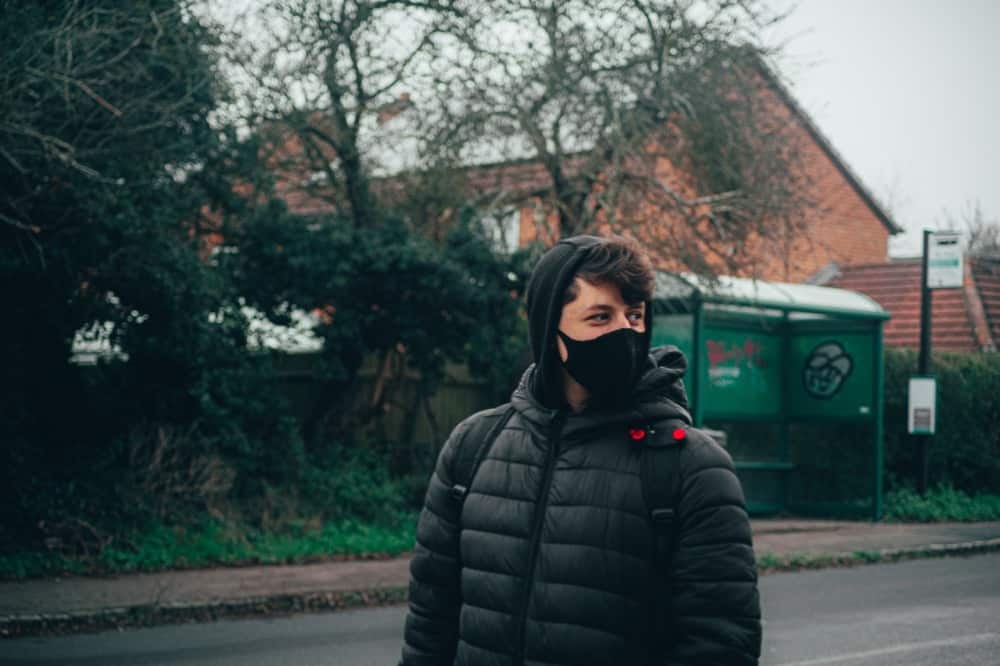 Professional photographers do not have to take photos of strangers to take a candid portrait. It can be considered a candid portrait photo if the photographer does not direct or ask the subject to pose for them.
Street photographers will often take candid portraits of the people they have met and there is usually no set up when it comes to these photos.
The photographer can just get inspiration from the position the person is taking, the lighting, the busy environment, and any other factors that can help create this spontaneous photoshoot.
If you want to learn more about portrait photography and how you can avail of portrait photography services for yourself, friends, family, or colleagues, then our team at fewStones is here to help.
At fewStones, we are able to offer full professional photography services, including portrait photography services, to people and businesses in Singapore. We can guide you through the whole process of deciding what pictures to take, and even do the photo shoot and edit the portrait photos as well.
Related articles: