When it comes to having events in Singapore, they will usually create lasting memories that you would want to cherish for the rest of your life.
Whether these are personal events like weddings or parties being celebrated with friends and family or corporate events like dinners, conferences, and seminars being attended with your colleagues, having an event photography team can help you capture these precious moments that you would not want to forget anytime soon.
What is Event Photography?
Event photography involves photographers who take various shots all throughout an event in Singapore. These shots show different emotions and reactions of people and highlight the important parts of a certain event.
These photographs that are taken by these events photographers will be posted on their website and social media accounts so that the participants can look back at the event. These uploaded photos can also be a way for the photography team to promote their event photography services.
These event photographers are professional photographers who are equipped with all the equipment, experience, skills, and creativity to properly capture the emotions, reactions, and memories in all types of events.
They are used to working in fast-paced environments where they have to think on their feet and make quick decisions and responses to adjust to their clients. These changes can include things like lighting, the environment, a change in event agendas, or any other thing the client may suddenly request.
Why Should You Hire an Event Photography Team in Singapore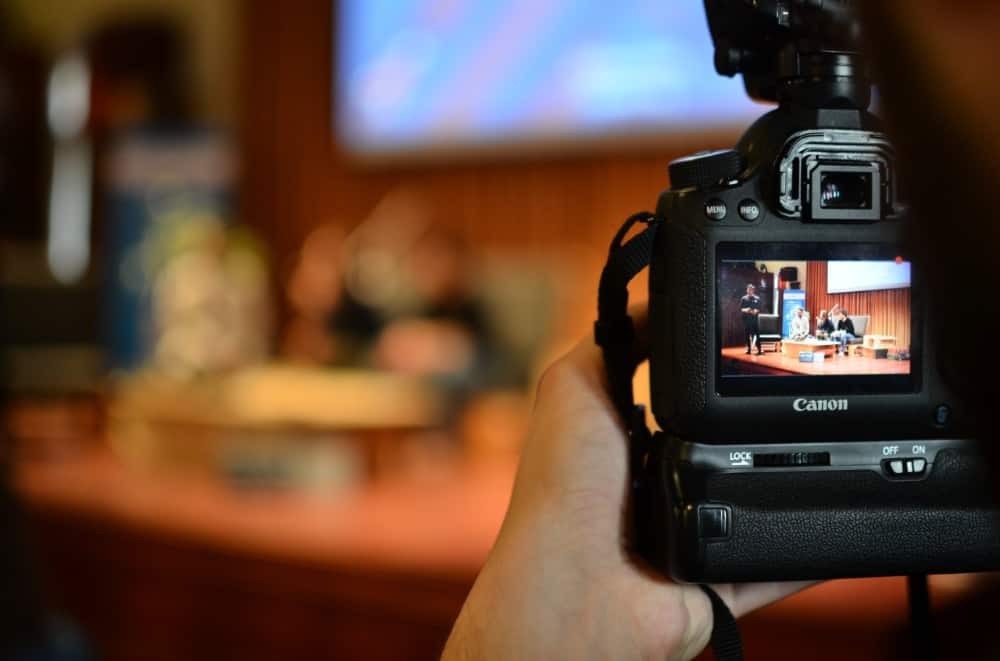 Now that you have a better understanding of what this is, here are three reasons why you should have an event photography team for your event in Singapore:
1. Photos from event photography teams are professionally shot.
If your event is centered around launching a new product, you will want the product to look as great as it can be during the event and in photos that will document the event.
Photographers in Singapore have the skills to shoot high quality photographs of your product which can be used to promote the new product and the event itself.
You can then collect a wide variety of photos of your product like whether it be just your product being displayed, or the product being used during the event. These types of photos can be great for documenting your event and for posting on social media to promote the launch of the new product.
2. Photos taken by a professional team can be used in a variety of ways.
Since digital marketing has become an essential part of a business' marketing plan, posting high quality images from your events in Singapore that you can share on your website and social media accounts can be effective in showcasing your product.
With the high number of photos you are going to get from your event, you can be able to use different photos in a variety of ways.
Obviously, you can upload these photos as a way to promote the event, but you can also use some photos as product photos, posts on social media, or as part of company culture videos as well.
3. You can collect memories of the event through the photos.
Most, if not all of your guests at an event would love to have a chance to look back and remember the best parts of it. This is where having an event photography team can help them out in remembering the details of that special day.
Professional photographers are able to capture these memories so that people can easily look back on them at any time. You can also have these photos printed out so they can be used as gifts or souvenirs.
If you are inviting a person or a group of people who are high-profile, then it is a must for you to have a great team to capture them and everyone else during the event.
Which Events Need Event Photography
Now that you have learned more about how important event photography is when holding events, here are some common event types which would need this service:
1. Product Launches
Product launch events are one of the more critical events that businesses in Singapore will have and this is especially true for startup businesses.
The goal of product launches is to generate product and brand awareness and publicity for a certain new product that will be unveiled. You would want this event to generate a lot of buzz and excitement so that audiences online will talk about your product and business.
Most of your clients and customers who are not able to make it to your event would want to see high quality photos of your product during the product launch.
You can upload the photos as part of articles on your website or as part of your email newsletter campaigns. These photos will add a lot more value compared to just having articles or posts written about it.
More importantly, you can use these photos for your digital marketing. With such a wide variety of photos that can be taken by an event photography team, you can choose different shots that can work on different types of posts or platforms.
2. Seminars and Conferences
Seminars and conferences are events in Singapore that allow you to build and strengthen relationships with other businesses. So for photographers, it is important that they are present because these are some of the most important events for businesses.
Conferences are pretty similar in that they gather like-minded people to discuss similar and related topics. However, conferences are typically much larger than seminars. These events are important gatherings for company representatives because these only happen once or twice a year at most.
The job of event photographers is to showcase and display what the event was all about, who are the important attendees, and why they should attend the event in the future, to the people who were not at the event itself.
So, these photographers will always have to put a focus on the themes, logos, details, and features of the event that will make it stand out and be memorable for interested audiences.
With these dynamic events, the photographers may have to deal with a lot of moving parts like multiple activities going on simultaneously or having complex lighting conditions on the location. You will need an experienced team so that you can be assured of having the shots you want to prioritise.
3. Awards Nights and Presentations
Awards nights and presentations are special events in Singapore that recognize the best people in your company or in your industry. Event photographers will have a huge role to play because they have to capture all the important moments throughout the event.
Having an experienced team is important because they have to use their creativity to capture the emotions of the crowd and the winners in the right moments to get those perfect shots.
With this creativity and experience, these photographers will know where to position themselves to best capture the overall entertainment and excitement that is felt throughout the ceremonies.
It is important for the photography team to be in constant communication with the event planners so they can set up where to capture the best shots for the winners and other important guests.
Timing is also very important for these events, so it is important for them to be prepared with the right information to know when or where to take some important photos.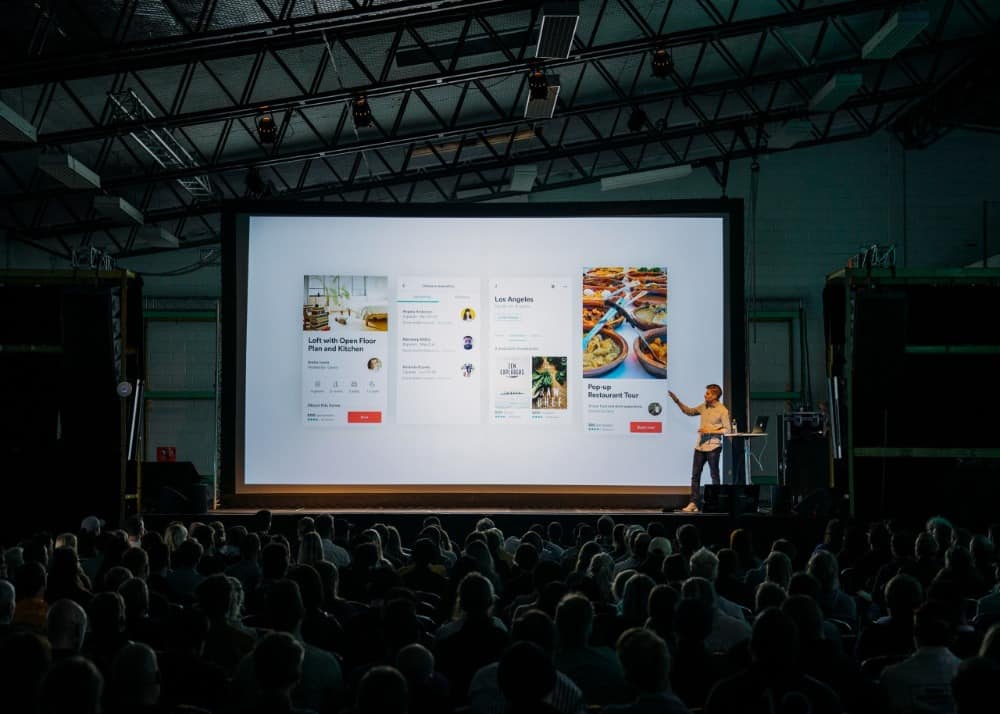 4. Industry Expos
Industry expos and other similar business events provide a great way for businesses to network with other businesses and clients because of its large scope and scale. Most industry expos will have exhibitions of various commercial or industrial products related to its industry.
Having an event photography team is important as photography is the perfect media tool for these types of events in Singapore.
Since different industries have different ways of holding their expos, you will need an experienced photography team who are familiar with all these different events.
You may also need a larger photography team than usual because of how large these events can get.
This is important so that the team can cover a lot of different activities even if they are happening simultaneously in separate locations.
What You Need to Prepare for an Event Photography Shoot in Singapore
Now that you are more knowledgeable on what type of events are best suited for an experienced event photography team, here are some of the important things that need to be prepared for an event photography shoot in Singapore if you want to do it yourself: the equipment, and the camera settings for the cameras that will be used for the shoot.
1. Equipment
The professional team need to sort out all this important equipment before heading into an event shoot:
Cameras
The camera is the most essential piece of equipment you will have for these event photography shoots. Without the right camera body, you may find it hard to keep up with all the action that happens in any event.
When choosing what camera to use for these events, you should place a high priority on certain settings and features that you will need.
You have to make sure that the camera can properly handle low-light situations better than most cameras. Since a lot of events happen either indoors or at night, the camera would need to have great ISO management.
Other features needed by a camera for these events are an image sensor that can capture a significant amount of detail, a full frame sensor that will help you in low light situations, and a high megapixel account so that you can crop more when editing the photos.
Finally, the camera has to be ergonomically comfortable for the photographer so that it can easily be carried around during the whole event.
Camera lenses
Now that a suitable camera has been chosen, the next step needed is to select suitable lenses. The quality of these camera lenses is something that should also be considered when thinking of the best equipment to bring.
Even if you have the best camera in the world, it will not create great photos if a terrible lens is attached to it. A prime lens with a single focal length can be a good option as they tend to have wider aperture and a better image quality.
A wide lens is also a great option for events since it can capture more of the event context. It is ideal for group shots and for capturing the scale of the event and its locations.
Lighting
It is essential to think about the lighting in your photos, especially during event shoots. When working during events, normally there will just be very little light in dark event spaces or events held outside at night. You can deal with this by having a high quality on-camera flash.
Having a flash unit or Speedlight will add a flash of light when a photo will be taken which adds lighting to the composition so that the camera sensor can pick up on certain details that may not have been seen with less light. A flash diffuser can be used to bounce light so that the photos will not turn out with unpleasant shadows.
Other necessary accessories
Now that the essential camera gear is sorted out, there are a few other accessories that will help you out during the event shoot in Singapore.
Having a high quality bag that suits the environment you are working in can be a great help especially if you need to bring around a lot of equipment. However, if it is possible to work without a bag, then that could be better. There are camera straps available which can support a camera over the shoulder or neck.
Also, since these shoots will probably last for hours, it is crucial to stock up on batteries and memory cards since you will always be on the move. Carrying as many spare batteries as you can or having a battery bank or battery grip will lessen your worries about your camera losing power.
Having a lot of memory cards at the ready is also helpful so that you can immediately replace these while you are on the go as soon as your camera memory is full.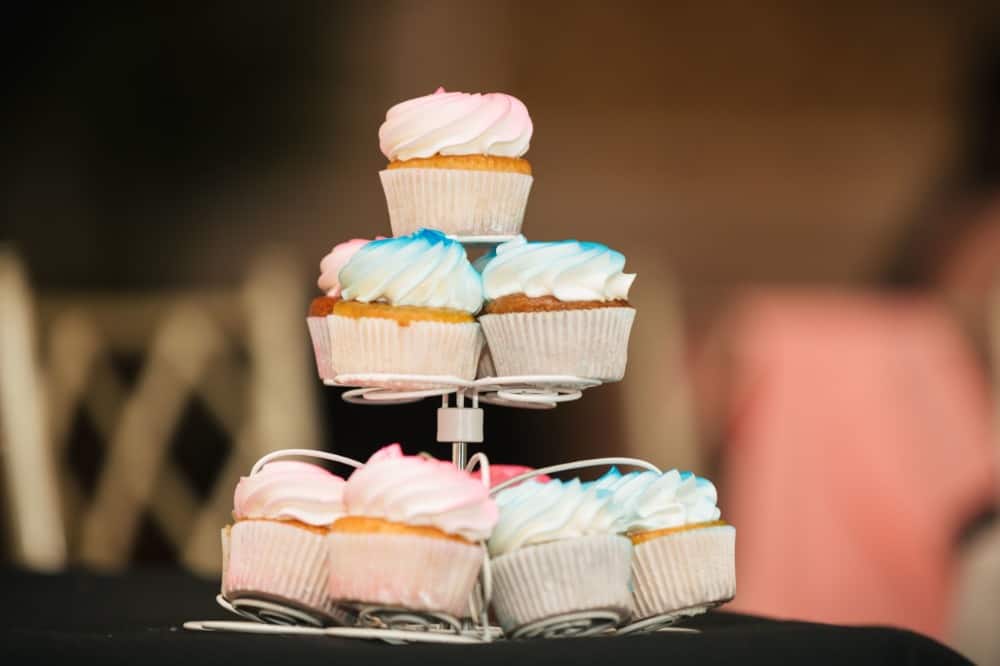 2. Camera Settings
Since the camera will be the most important tool that will be used all throughout the event, photographers need to make sure to have the most fitting settings that will help them capture high quality photos. Here are some camera settings they should take note of:
ISO
ISO is the function in a camera that manages the sensitivity of light that hits the camera sensor. This function can be a great aid in allowing more light into the camera.
A suggested ISO starting point would be at around 1600 and it can be adjusted either up or down from there. Also, you have to keep in mind that having an ISO that is too high may result in having photos that will not turn out great.
Aperture
A camera's aperture adjusts the opening of the lens diaphragm. When it comes to this setting, you can choose from having a wide aperture or a narrow aperture.
A wide aperture like a f/1.4 or f/2 allows more light in but gives off a shallow depth of field. However, a narrow aperture like a f/8 or f/11 will restrict the amount of light but can result in more in-focus photos.
Wide apertures can work well for shooting events that are in darker settings and can be great for shooting couples, groups of people or for capturing a large scene in an event.
Shutter Speed
A camera's shutter speed dictates how long the camera shutter is open to allow the light to hit the camera sensor. You will get sharp images with a fast shutter but not enough light might get in. A slow shutter will give you better lighting but may capture motion blur.
During an event photography shoot, it is important to capture individuals, groups, and activities as they are happening, so you have to be quick as there is a lot of movement going on.
A good starting point for shutter speed can be at 1/125 and going up to 1/250 so that you can allow light in but also be able to freeze movement.
Burst Mode
Burst mode, or continuous shooting, is a handy camera feature that can be used by event photographers. With this mode, the camera can fire off several images with just a single press of the shutter button.
The camera will be able to capture multiple shots while the action in the event unfolds and the photographer can later select the best options out of all the shots.
However, you have to be careful in choosing when to use burst mode since this can easily fill up your memory cards quickly and can also deplete your batteries faster.
RAW Files
For professional photographers like those that are part of an event photography team, you should always shoot in RAW mode over JPEG mode.
RAW image files retain almost every detail that the camera sensor can capture compared to JPEG files that store far less information.
What is great with RAW files is that it gives you a better scope to pull details out of dark areas and soften highlights when you are editing the photos. This can come in handy when photos from events may turn out underexposed but will still need to be presented to clients.
How to Work With Photographers at an Event Photography Shoot in Singapore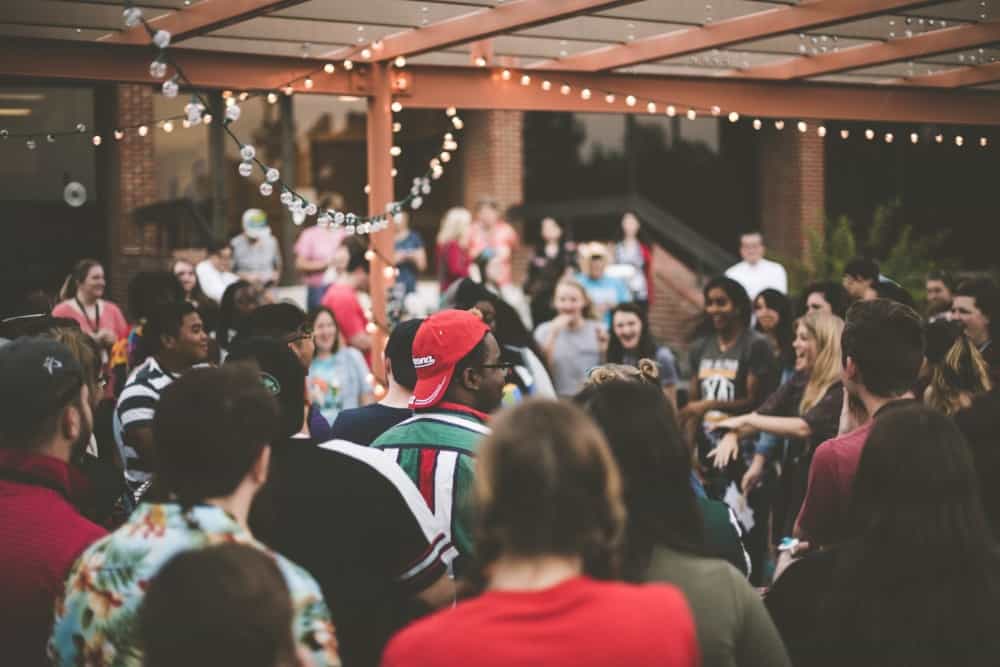 Now that the equipment and the camera settings that are needed for the shoot are sorted out, here are some things you have to remember while working with photographers during an event photography shoot in Singapore:
Have clear communication with the event photographers.
Regardless if your event is small or large, it is crucial to always be in communication with your photographers before, during, and after the event.
Well before the start of your event, it is important that you have established a rapport with the photographers so that you can tell them what your needs are and how they can help them achieve those.
Here are some questions that you need to answer for your event photographers:
What is the purpose of the event and what will be the mood?
When and where will the event take place and is it possible to scout the location first?
What is the goal of the photos that will be taken?
Are there specific types of photographs you are looking for?
Who are the key people you want the photographers to capture?
When the event is taking place, make sure that you are able to easily communicate with any of the photography team just in case you need special requests from time to time. Having constant and clear communication will ensure a successful event and great event photos.
Work on a shot list with your event photography team.
A shot list is a checklist of all the photos that the photography team will need when capturing your event. Preparing a shot list can help you and the photographers organize and prioritize all the shots that you need to be taken.
Having a shot list ensures that the photography team will not miss any important photos from the event. You can help the photographers by pointing out who the key attendees will be and where they will be located during the event itself.
Let photographers capture candid moments.
While prioritizing everything on the shot list is important, you should also allow the photography team to roam around and capture photos of candid moments.
A candid shot captures a moment where your guests are not expecting to be photographed. These candid photos provide a sense of innocence and authenticity that is not normally seen in posed or staged photos.
Photographers can often get great images of attendees just being themselves and not working the camera. They can experiment with these by taking photos while your guests are enjoying a meal or drinking together.
Allow yourself and your guests to be directed during posed photos.
Event photographers are equipped with the skill of knowing how to direct people when posing for group photos. This is important because not all your guests will know how to properly pose for these types of photos.
It is important for your guests to let these experienced photographers do their job and allow them to be directed when having posed photos.
These photographers will know how to guide you and your guests in an encouraging and supportive manner so it should not be hard accommodating to their direction to look your best in the photos.
If you are interested in learning more about event photography or are looking for a professional team that can cover your events in Singapore, then our team at fewStones is here to help.
At fewStones, we provide full professional photography services, including events photography services, to people and companies in Singapore.
Related articles: