We all know that photography is one of the most powerful tools for any type of business. Finding creative photography techniques will allow you to be unique and stand out above the rest. Aerial photography is one of the most exciting ways to get a whole new perspective on your business. Embracing new technologies like aerial photography allow you to beat your competitors with exceptional imagery. This article will cover the 6 different ways aerial photography can boost your business along with the businesses that will benefit the most from it.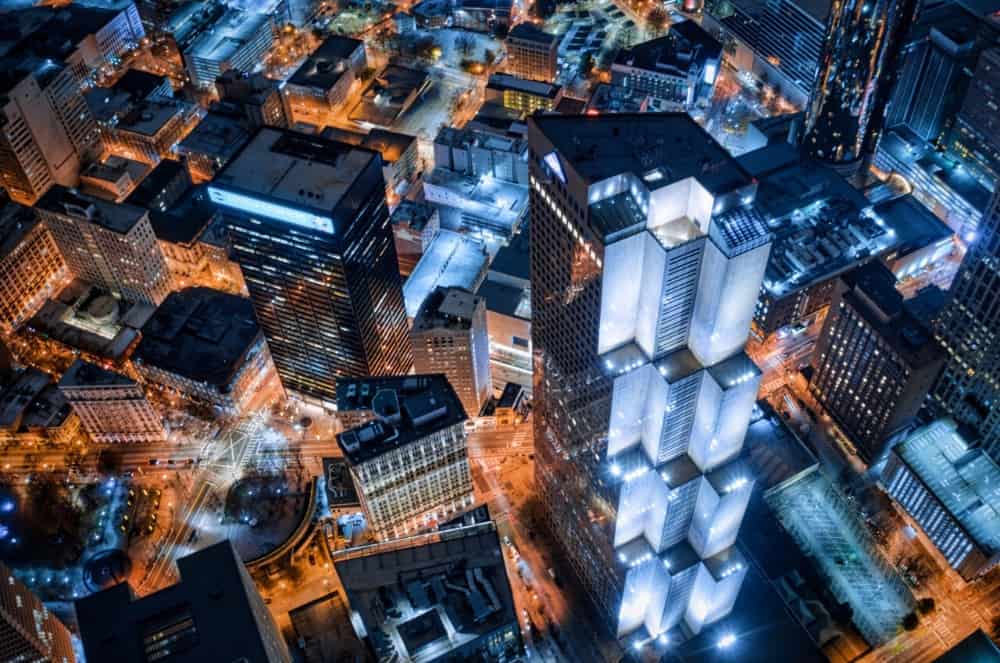 6 Ways Aerial Photography Can Boost Your Business
1. It is a creative way to show how your product looks in action
Just like other types of photography, aerial photography is an attractive and creative way for you to show how your product or service looks in action. While the subjects of aerial photography may mostly be buildings or locations, there are still a lot of products and services that would benefit from it.
Products like cars, ships, or large construction and logistics equipment can benefit from aerial photography. This is because it gives customers a sense of their size and provides a good view of how they perform.
Using different angles of aerial photography for different photos will keep their attention and will make them more interested in buying your products since you have nothing to hide.
2. Using aerial photography is a cost-effective way to take the best photos
In the past, aerial photography was an extremely costly activity since it would require an aircraft, pilot, special equipment, and the photographers for it.
Nowadays, it has become a lot more cost-effective because businesses can just use drones to go up in the air and take photos.
This makes your aerial photography efforts a more affordable investment that will reap dividends in the long-term future. The emergence of drones has made aerial photography more accessible to all types and sizes of businesses.
3. Aerial photography makes your customers trust your expertise
Not all businesses have the necessary skills and equipment to use it and make the most out of it for their business.
This means that when your business makes use of aerial photography, customers will trust your expertise and acknowledge you as one of the industry leaders. They will think that your business is not just competent, but also, ahead of the curve.
4. The aerial photos can be effective tie-ins to your marketing campaigns
For your business to be memorable, you will need to establish a strong brand and make sure that it is consistent all throughout your advertising platforms.
Every part of your brand marketing should be consistent from print advertisements like posters, billboards, to flyers, brochures, business cards, and even your website and social media accounts.
You can use aerial photos for different materials so that customers will see something unique whenever they see your website or view your posters.
5. You can incorporate the photos into your social media accounts
When you want to reach out to potential customers on social media, you should be able to create content that they would like to see on their feeds. One of the most popular and effective content types that customers find engaging is photos.
One of the best ways for your business to incorporate your aerial photos is by featuring them on your social media accounts. You should feature them on accounts that have the best chance to reach out to your current customers. This leads to reaching more potential customers through likes, comments, and shares.
Having a lot of aerial photography content allows you to have a strong presence on social media platforms because it is not something that a lot of businesses are doing. This helps you stand out and become more memorable to consumers that scroll through their feed.
6. Your business will generate more leads and conversions with aerial photography
The true measure of the success of your business will depend on how many leads and conversions you can generate. Aerial photography is perfect for boosting these because of all of the different ways mentioned previously.
Once you are able to incorporate aerial photography into the right marketing channels and use the appropriate strategy for your target market, you will make the most out of these photos and generate leads and conversions.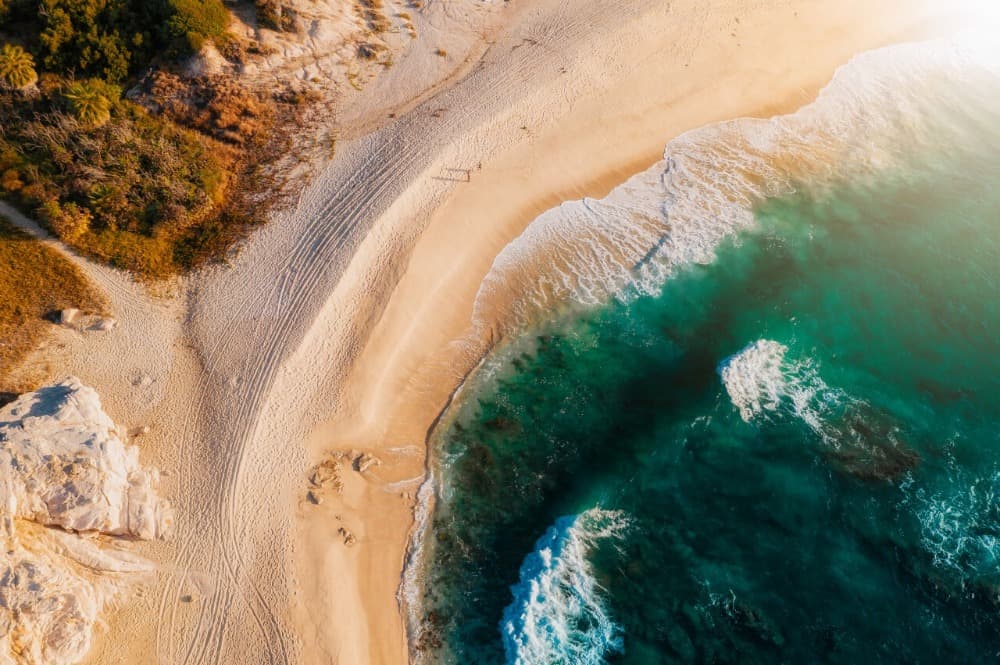 4 Types of Businesses That Will Benefit Greatly From Aerial Photography
1. Real Estate
Real estate businesses will be able to benefit greatly from high-quality aerial photography. Aerial photographers will be able to have different ways to showcase a home through photos and even through a video walkthrough.
Your aerial photography can cover different views and angles so that the property can highlight all of its special features like the landscaping, swimming pools, etc. This gives customers a full view of everything that you are offering to them.
2. Construction
Construction companies will want to make use of aerial photography so that they can have the best pictures to use to show how well the building process is to their investors and clients.
These progress photos taken from a drone can be used in their marketing efforts on social media and their website to let customers know that their projects are coming along well and are done properly.
3. Land Development
When developing a large area of land, one of the most crucial parts is surveying it. Making use of aerial photography which can photograph the area can provide land development companies with photos that they need to decide whether or not to develop the area.
They can also use the photos from the drones as marketing collateral so that they can showcase the look and the size of the land to potential buyers.
4. Tourism
Aerial photography provides tourism businesses with one of the most attractive and unique ways to market your services. Your beautiful resort and hotel will look even more beautiful with high-quality aerial photos.
Incorporating aerial photography to highlight your pools, beaches, resorts, and golf courses will bring them to life. It also makes it easier for potential customers to view themselves performing these special activities in your hotel.
If your business is looking to incorporate aerial photography, our team at fewStones can definitely help you out.
With fewStones, you will be able to work with a team of professional photographers who have a wealth of experience with different types of photography, including aerial photography.
You can get a free instant quote on our aerial photography services by clicking here.
Related articles: