The year 2020 has been a year like no other. The unexpected impact of the Coronavirus (COVID-19) has forced everyone, from students, teachers, employees, influencers, and even companies, to adapt to a new normal that limits personal interactions between people.
It has been a challenge for people to try and find suitable and effective alternatives for school or work. Most people have had to limit their face to face meetings with people by studying or working from home.
Lucky for us, the evolution of video content has led us from not just wanting to use and watch videos for amusement but now also needing videos as a significant part of our daily lives in terms of productivity, whether it be for school or for work.
Students and employees have resorted to using live video communication platforms like Zoom, Google Meet, Skype, or Microsoft Teams to continue on with their classes or work.
Students have also relied a lot more on studying or reviewing their lessons through YouTube video tutorials. Company employees have also been attending a lot more live streams and webinars online instead of the usual events or conferences they would normally go to.
Even with a huge increase in people that had to use videos for productivity and work reasons, most people still watch videos to unwind and that is even more evident during this year when almost everyone had to stay at home.
A lot of people still watched videos on popular video platforms like YouTube, Facebook, TikTok, and Instagram. Along with those, live streaming also saw an increase in terms of viewers and creators because of all the people that were staying indoors.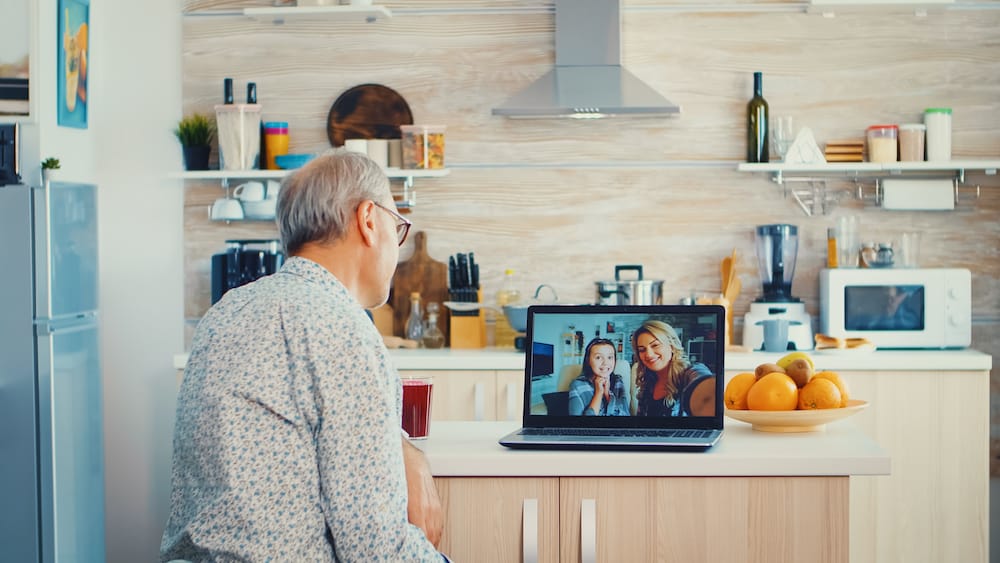 This year has shown us that even with unexpected events and during uncertain times, video content will still be constantly around and we may even need it now more than ever.
The future of corporate videos is changing and this year of 2020 has shown us that. With more consumers wanting and needing videos for a variety of purposes, and more companies and even fellow consumers being able to create and supply videos, video content will continue to prevail in our lives and it is not slowing down anytime soon.
This article will present to you how the unexpected year of 2020 has changed the future of videos.
"By 2021, 80% of all online traffic will be from videos."

– Cisco
Video Marketing Trends of 2020
One of the best things about corporate videos is how versatile it can be. There really is not just one thing that you think about when you see the word "video".
Video is such an adaptable and flexible medium that allows you to create almost anything while still constantly evolving. This year had a lot of different video trends which point to how corporate videos can evolve in the future. Here are some of the most notable video marketing trends of 2020:
Authenticity
The trend of being authentic to your audience has now already become more of an expectation of your audience.
With the rise of the internet, people have the power to look up everything about your brand in an instant. So, if you put out video content or any other content that may not seem genuine, your online audience will immediately try to address this issue to you.
Talking-head videos and interviews are a great way to show humanity and authenticity in your brand. These types of videos get to put a face to your brand which people can find more relatable.
Other great ways of showcasing your brand's authenticity is to have corporate videos that highlight social causes. You should also create videos that get to feature your own customers that truly love your product.
User-Generated Video Content
Sometimes, you don't even need to be heavily involved in promoting your product when your audience would love to do that for you. The best type of advertisement you can get for your brand is someone that is willingly and passionately recommending your product to everyone else.
This is what makes user-generated video content so valuable and essential for you. Not only is it resourceful and cost-effective, but it also delivers this level of brand authenticity that you will not be able to get anywhere else.
Featuring the content of your customers is a great way to show how grateful you are of their brand love. It also creates a great impression for your brand.
User-generated video content will also be one of your constant sources of content as long. These videos are viable as long as you give your audience great reasons to share their content with you.
This encourages a positive cycle of more and more people wanting to tag or mention your brand as to have a better chance of being featured in your different social media accounts.
Vertical Videos
Vertical videos are becoming more prominent as time passes by. This is because of how everything, including video, is being optimized for mobile devices.
This trend is also due to the ever growing popularity of video platforms like Instagram and TikTok. These platforms encourage vertical videos and now, even other platforms like Facebook and YouTube support vertical videos.
It looks like vertical videos are the way to go mainly because smartphone users are holding their phone vertically almost all the time.
Vertical videos work well because it can be immersive while not being disruptive or invasive compared to videos that require you to flip your phone horizontally to occupy your phone's whole screen.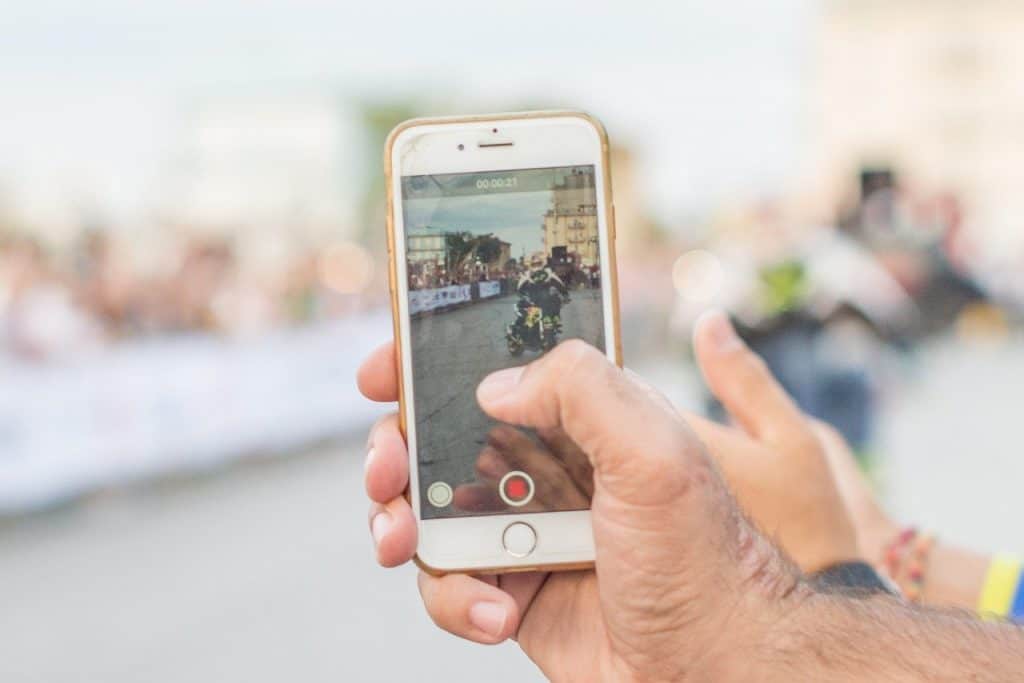 Vlogging
Vlogging continues to rise, both in terms of viewership and creators. With a lot of people having nothing else to do in their homes, they are either watching more vlogs or even trying to start their own.
Vlogging has once again gained momentum, especially this year. This is because people are turning to vlogs to fill the void of the lack of social interactions due to pandemic restrictions.
What is great about vlogging is that it can pretty much cover any topic under the sun. Vlogs can cover travel, fashion, food, tech, gaming and even a lot more.
A lot of different brands are also taking advantage of the ongoing success of vlogging. This is because vlogging adds a layer of humanity and presents a natural way for you to promote your products.
Shoppable Videos
Videos have made it a lot easier for audiences to check out and even shop for products on the spot. These shoppable videos have accelerated e-commerce transactions which becomes a great tool for companies that heavily rely on e-commerce.
Shoppers will no longer have to manually research and look for your product online because of these videos. With just one click on the featured product of a shoppable video, your customer will be immediately redirected to your website or even go straight to their cart to check out.
These features can be seen on social media platforms like Instagram, using their Instagram Stories, and Snapchat where users can just swipe up to visit the website that features your product.
It is important that your product looks outstanding if you want to feature it in a shoppable video. You should do this so that users would want to easily purchase your product in just a few clicks.
Live Videos
Another type of emerging video content that experienced a significant growth due to people having to stay at home for quarantine are live videos.
Live videos and live streaming content are bringing another different look to how you can create and consume video content and it was evident this year.
These videos are a great way for people and brands to connect with audiences in a way that is not possible using other content. This is because you can interact with your audience in real time during live videos.
It gives audiences something to look forward to when they see that you are going live. It also makes your audience feel special when they are able to watch your live content and send comments that you can answer during live videos.
Expect live streaming to grow even further in terms of its audience and effectiveness when it comes to content marketing. This is due to how large it grew during this year.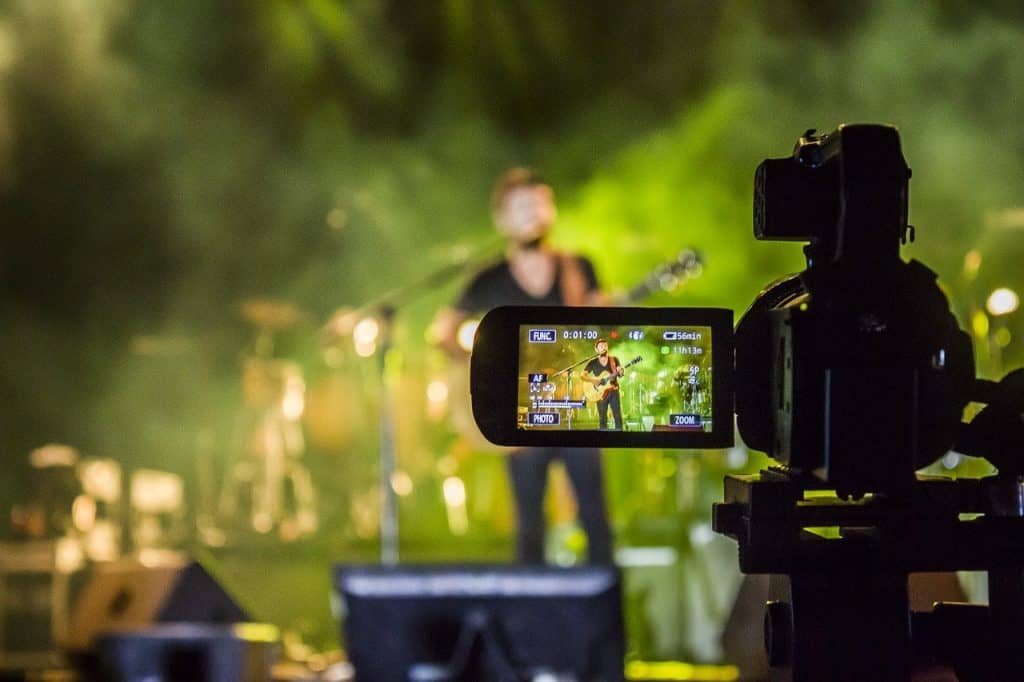 Educational Videos
Corporate videos are great learning tools and have become even more important this year. Almost all types of learning are being migrated to the online space because of the Coronavirus pandemic.
Educational videos have become integral not just to academic knowledge but also to knowledge about products or services that companies offer.
Naturally, consumers have always been watching product reviews, unboxings, or product demonstrations before actually buying a certain product. So, the curiosity and thirst for knowledge online has always been there for everyone.
Educating people through corporate videos is just a lot more effective than reading or listening to instructions. Just the factor of being able to watch how things get done can make it a lot easier for people to learn about different topics.
So, it is important for companies and even educational establishments to invest in educational and informative video content. Having these videos will not only be helpful but it is also a great way to strengthen relationships with audiences.
Videos Without Sound
It became a huge game changer when Facebook introduced its autoplay feature. Autoplay automatically played videos on your feed but without any sound.
This feature helped prevent people from watching something with the sound on at a loud volume in a public area.
This has led to people becoming more comfortable with watching videos without sound on their feed. To adapt to this new development, companies have now started adding captions so as to keep audiences immersed with their video content even on mute.
Captions now have progressed from being something trivial to becoming something that is necessary in almost every social media video. This is because of everyone's preference to watch without sound in public areas. 
Expect more companies to accommodate their audience's desires by including captions into almost all their videos. A lot of companies will also be including translations so that they can reach more people around the world.
How People Are Consuming Videos in 2020
Consumers are Relying on Marketing Videos
Consumers are relying more on videos because of how accessible they have become on all the different social media platforms.
Instead of visiting websites or reading articles, they will be more inclined to watch and find videos of certain products they want to purchase because it is now easier to search for videos.
That is why it is important for companies to create videos that feature their products. This is because when a potential customer is interested in a product and sees that there is a video for it, they will be more inclined to purchase it compared to a product that does not have its own video.
Millennials and Gen Z Need Videos in Their Lives
It may not sound surprising but each newer generation watches more video content than the last one. This is because each new generation has gotten more used to having online video content in their lives.
This statement can be confirmed by research done by Google where around fifty percent of Gen Z's and Millennials said that they would not know how to go through their lives without videos.
These younger generations see video not just as a constant source of entertainment, but also as a vital source of information about certain topics, products, and services.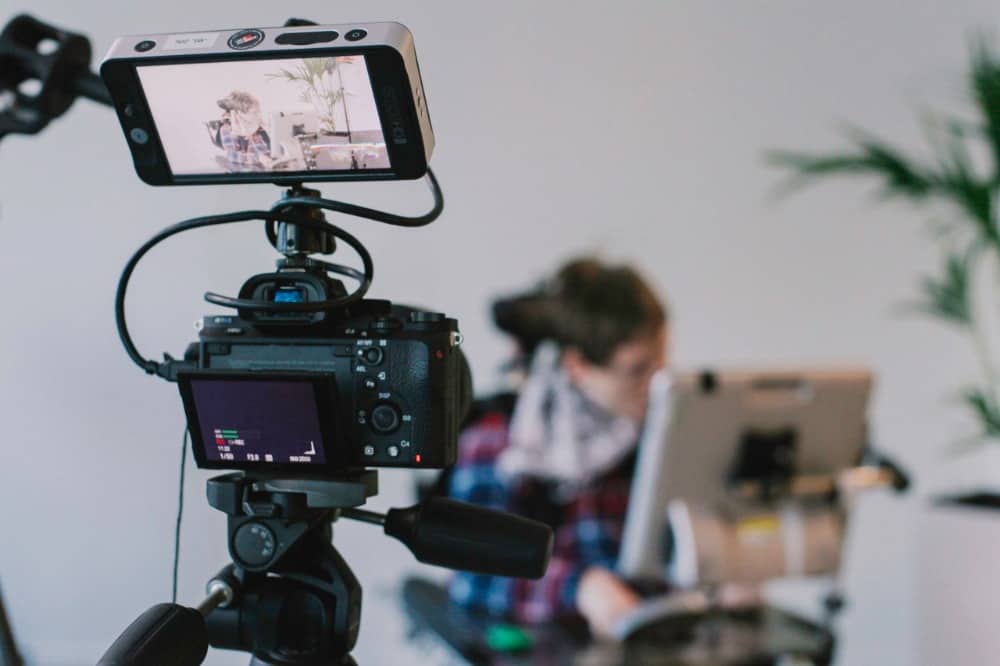 Consumers Watch Videos to Relax and as an Escape From Daily Life
While young generations see videos as a great source of information, its main purpose, for all generations, will always be for entertainment and leisure.
A majority of consumers watch videos as they help them during times where they want to relax and unwind.
However, this doesn't mean that you should create unsubstantial and mindless entertainment just to make your audience happy. What you should do is to add elements of humor and wit to your videos to keep them engaged.
Consumers are Watching Videos to Help Them Learn More About Their Passions
Audiences are more motivated to watch videos if they have a relation to their hobbies, interests, and passions.
These passionate audiences will willingly support any great content or product if it contains something they love.
Being able to communicate with these audiences is important for any company. This is because once you acquire them, you will have obtained a loyal audience that will defend your brand.
Younger Viewers are Fine With Watching Longer Video Content
Both Gen Z's and Millennials are more likely to watch longer video content online. This can be due to the fact these are the two generations who are more used to watching online videos.
Another reason this could be the case is that Gen Z's and Millennials are also the bulk of the live streaming audience on live streaming platforms like Twitch, YouTube Live, and Facebook Live.
Even with this information, you still have to prepare on how to capture their attention within the first few seconds.
However, rest assured, they will continue watching until the end, regardless of the length of the video. This is as long as you will be able to provide entertaining and valuable video content.
The Impact of the Coronavirus on Videos
If there was one thing that created the largest impact all throughout this year, it would be the Coronavirus pandemic. Its effect has been so large that it has affected almost every aspect of our lives.
It has majorly affected how all companies operate and it has even made a strong impact on videos as well.
The Unforeseen Reliance on Video Conferencing
The Croronavirus pandemic has drastically changed the way people go to school and work. Because of all the lockdown restrictions in almost every part of the world to contain the virus, people are forced to do their schooling or their work at home.
This has led educational establishments and companies to find a suitable alternative that can help them continue their activities.
Because of these developments, we have seen a huge increase in demand for video conferencing software and video chat applications because of this established sudden need to work from home.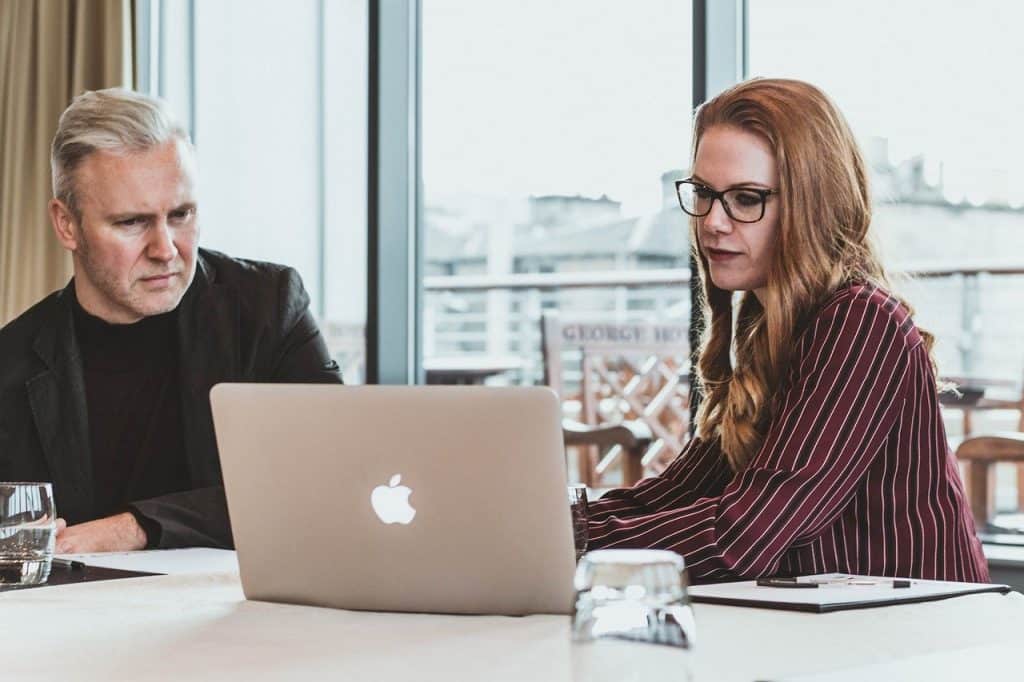 In March, when almost every country decided to start going in lockdowns, video conferencing apps saw a record 62 million downloads.
Companies had to use any of the popular video conferencing platforms that were available. Popular apps like Zoom, Google Hangouts Meet, Microsoft Teams, and Skype, were used to continue their work but this time, remotely.
However, these video conferencing platforms were not just limited to being used for the purpose of work. These platforms also allowed people to have video calls to their friends and family since everyone was stuck at home.
This year's pandemic has led companies who were hesitant to the idea of working from home to actually embracing it. Some are even encouraging remote work because of the availability of these video conferencing platforms.
With more companies observing that they can still be successful despite most employees having to work remotely, there is a good chance that a lot of them will still continue to use these video conferencing platforms even after the pandemic is over.
The Significant Increase in Video Consumption and Live Streaming
With most people staying indoors, this has led to more people consuming even more videos in their own homes.
These consumers have viewed digital entertainment products more as necessities now. This is because of the lack of face-to-face interactions they are having while they have to stay at home.
Also, with live sporting events and other live entertainment events like concerts cancelled because of the pandemic, this has left an entertainment void for the consumers that they would like to fill.
This has led to the significant increase in people watching online videos and content on streaming and live streaming platforms.
These video streaming platforms have empowered these consumers. This is because they allow them to choose whatever video content they want to watch.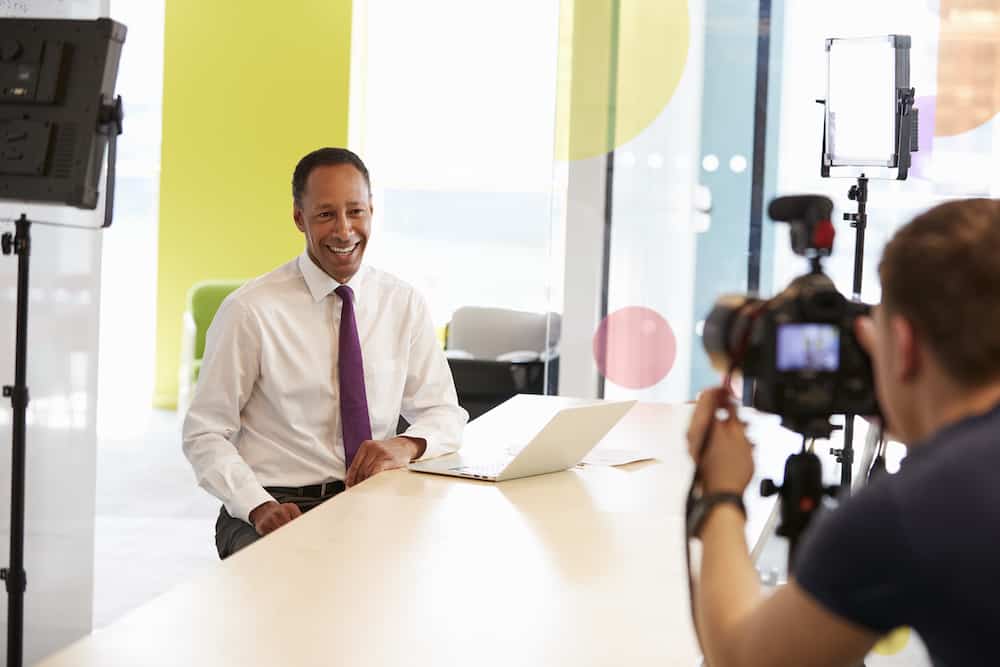 There has been a greater demand for popular OTT streaming platforms like Netflix, Disney Plus, Amazon Prime, etc. because of its huge library of video content.
Another video content that was on the rise during this pandemic was live streaming. More people watched, engaged with, and made live streams on popular live streaming platforms like Twitch, YouTube Live, and Facebook Live.
Live streaming content has a wide range of topics like gaming, music and food to name a few. However, a bulk of these live streaming content focuses on games which is most popular on Twitch.
The success and continued growth of these live streaming platforms is due to how it encourages live interaction between the presenter and its audience. This fosters a strong sense of relationship within their community.
This sense of community is especially important for a lot of people during the pandemic. This is because these live interactions with fellow online users and live stream presenters may be the only interactions they will have for now since they are only allowed to have limited face to face interactions with people outside.
Video Marketing Statistics for 2020
Here are some important 2020 statistics that you need to know about videos and video marketing:
The Demand and Popularity of Videos is Still Increasing
This year has proven that people are watching even more video content. They are also paying more attention to videos compared to other types of media content.
By 2021, 80% of all online traffic will be from videos. (Cisco)
People watch an average of at least 16 hours of online videos every week. (Wyzowl)
People spend an average of 2.6x more time on website pages with videos compared to those without. (Wistia)
Marketing Videos are an Effective Way of Reaching Consumers
Videos have been proven to be one of the few types of online material that offer real value to consumers.
Here are the most common types of marketing videos that are being used:
Webinars (55%)
Demos (52%)
Social Media Videos (51%)
Explainer Videos (49%)
Product Videos (47%)
Customer Videos (41%)
How-to Videos (34%)
Thought Leadership (32%)
Live Streams (31%)
Cultural Videos (25%)
Vlogs (15%)
One-to-One (11%)
Videos Benefit Both Businesses and Consumers
Consumers Want to Learn More About Brands Through Videos
Consumers prefer to consume branded video content to learn about products or services more than other types of content.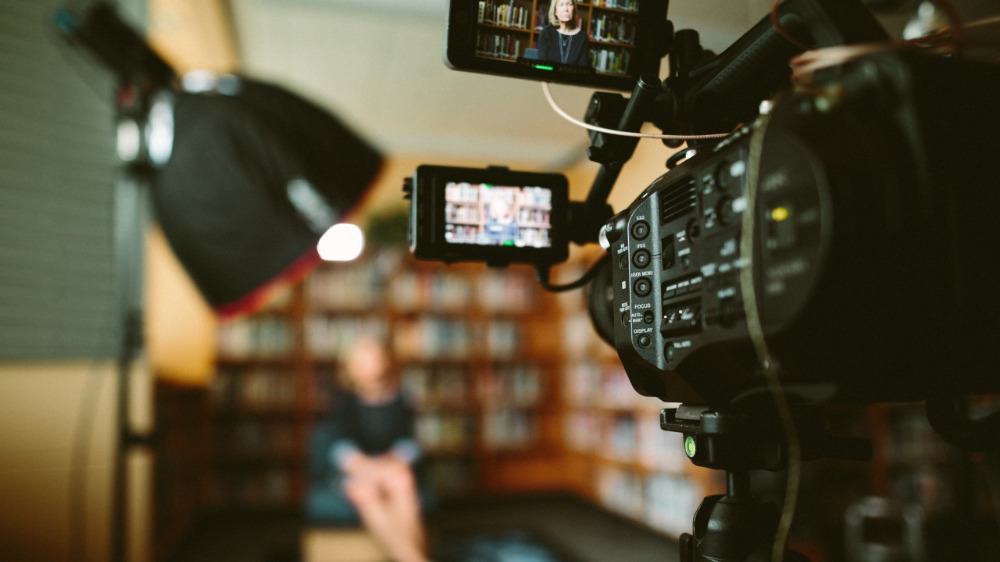 Videos Help With Learning and Training
Videos Offer Marketers a Considerable Return on Investment
For marketers, it is worth it to spend and invest in creating effective video content. This is because it has given them a significant return on investment.
Social Media is the Best Place for Video Marketing
Social Media is the perfect place to unleash your video marketing content. Its wide variety of platforms have their own unique benefits that your videos can take advantage of.
Videos are the favorite types of content that consumers see from brands on social media. (Animoto)
93% of marketers have said that they were able to land a new customer thanks to a social media video. (Animoto)
Social media is the top reason why marketers create videos. (Animoto)
Statistics from the Top Social Media Video Platforms (YouTube, Facebook, Twitter, Instagram, TikTok)
Even in the hectic year of 2020 where we had to experience so many unexpected events, one of the things that has stayed constant in almost every aspect of our lives is video content.
2020 has proven that we need videos in our lives more than ever, whether we have to use video conferencing platforms for work or school, or just want to watch video content on social media, OTT streaming platforms, or live streaming platforms.
Videos continue to grow in terms of their importance and effectiveness in our lives. It looks like this growth will continue and improve as time goes on.
With video content being proven to be effective for both companies and consumers, you would want to create your own videos that will achieve objectives for your own company.
This process of video creation and video production can be made a lot easier if you have a video team alongside you the whole time.
Our team at fewStones can help you create up-to-date and high quality videos, within your budget requirement, that will surely help your business grow.
We provide a wide variety of video types like 2D animated and 3D animated videos to live action videos. We will also be there for you from the conceptualization of your video until your filming and even editing.
Related articles: