As we all know by now, video has become one of the most effective types of online content available. Two good reasons as to why video is the most effective and popular option for content marketing is because of the variety of options that are available when it comes to making it and the large array of audiences it can cater to. There are a lot of different types of videos, such as corporate live streaming that you can create depending on what goal or objective you want to achieve.
You can create different types like infographics, testimonials, product reviews, explainers, vlogs etc. among other things. To make all these videos look as best as possible, you have to take a lot of time and effort to conceptualize and execute them properly. It takes a lot of planning and preparation in terms of shooting and editing these to look well-produced and viewable and these lead to great engagement with your audience. While a lot of these efforts are worth it and can be an effective way for you to engage with your audience, there is another type of video content that is less tedious and more personalized that is gaining a lot of popularity nowadays and that is corporate live streaming.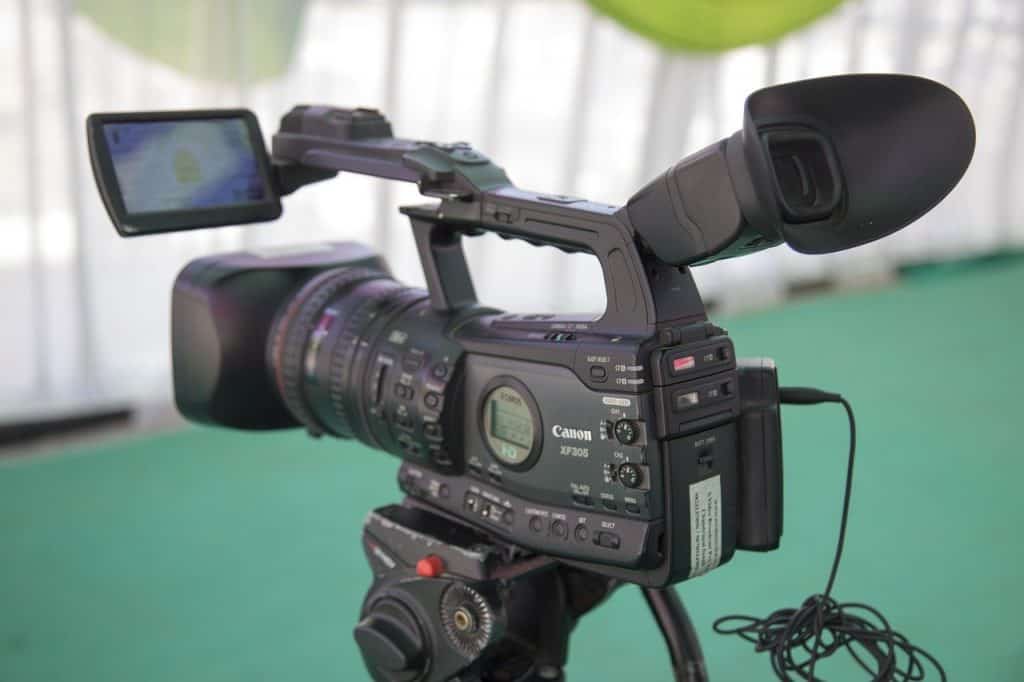 Live streaming is relatively new but is becoming one of the fastest growing types of video content right now. A lot of different individuals like influencers, celebrities, and even companies have been doing a lot of live streaming and it has brought them a lot of great engagement with their audience.
This comprehensive guide will help you understand the basics of live streaming, why you should do it and how it can help you with your business.
What is Corporate Live Streaming?
The first thing you need to ask before everything else is pretty obvious: what exactly is corporate live streaming?
Well, before that it is also important to learn what the term streaming means:
Streaming is done when audio or video files are being transmitted from a server to a client. It allows playback on your chosen media to begin while it sends the rest of the data. Because of this, you are able to watch videos or listen to music or podcasts in real time instead of having to download them. An example of a video streaming service is YouTube while an example of an audio streaming service is Spotify.
So, what is live streaming?
Live streaming is a type of streaming where video or audio is being broadcasted live over the internet. The media, whether it is video or audio, is being transmitted while also being recorded. This allows your viewers to watch or listen to your content in real time.
There are different types of live streams that are being broadcasted in the internet today, like TV broadcasts, social media videos, educational content, video game streams among others.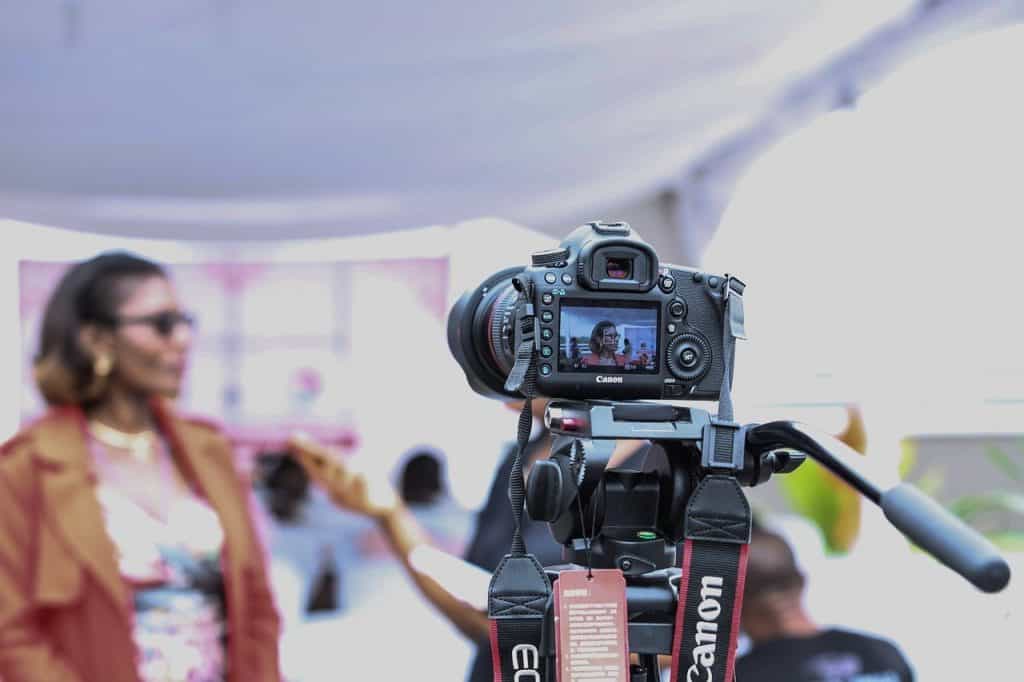 With more and more social media platforms enabling live streaming, individuals and even companies are using it to share unedited or raw footage of more uncomplicated concepts and themes like what happens in their daily lives.
Corporate Live Streaming
As a business you can also integrate live streaming to your corporate affairs, this is called corporate live streaming. Corporate live streaming allows you to broadcast news, content, or events to your audiences: both internal and external.
Why is There an Increase in Corporate Live Streaming Today?
More and more individuals and companies are trying their hand at live streaming and it is proven to be an effective tool to engage with your audience. Here are 3 reasons why there is an increase in live streaming today:
Live Streaming is Growing Faster Than Ever
Live streaming's growth in popularity in recent years is no joke. Its huge user base grows larger and larger by the day and it does not look like it is slowing down anytime soon.
A great way of proving the legitimacy of live streaming's growth is to observe how social media platforms are steering towards including live streaming features and even showcasing them.
Facebook has Facebook Live, Youtube has Youtube Live, Instagram has Instagram Live, Twitter has Periscope. All these platforms, who did not initially have live streaming, have now included it into their platform's features and these live streaming activities are now surging in popularity.
Because of the wide variety of platforms to choose from to watch live streaming, people of all ages are watching and creating their own live streaming content.
Video streaming is projected to be worth more than 70 billion dollars by 2021 and live streaming will be a huge proponent to that growth because of the advancements in technology which makes live streaming more accessible to creators and the growing audiences for it as well.
Live Streaming Encourages Interactivity and Engagement
Live streaming is the internet's improved alternative to traditional television. The difference now is that the internet has shifted the power of viewing from the broadcaster to the audience instead.
Video streaming has evolved into a two-way communication between broadcaster and audience and live streaming takes full advantage of this development.
Just as TV broadcasted informational, entertaining, and accessible content, live streaming does the same thing but with added value of more options and more ways to interact with an audience.
This level of interaction and engagement is why live streaming is surging in popularity with more and more people and brands doing it. No other content or platform provides this high level of interactivity, that's why live streaming has the highest rate of engagement of all content types.
The real-time interaction you can get between yourself (or a presenter if you're a brand) and your audience brings them closer to you which becomes a great channel of communication. You can both ask questions and give answers and this back and forth will create a sense of community which you will both be associated with.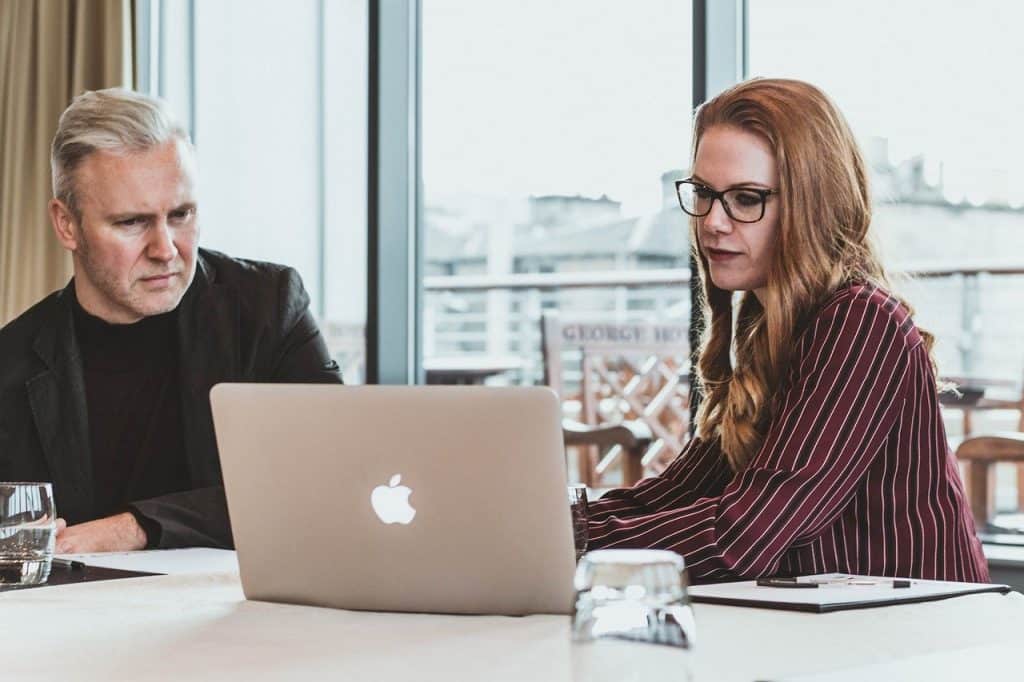 Live Streaming Allows For More Authenticity
Live streaming allows and creates a strong relationship with its viewers because of the genuine interaction that is present. You just can't get that same feeling from videos that are pre-recorded no matter how entertaining or well-produced they are.
There is a human element that live streams have that other types of content don't just because of the fact that live streams actually happen live and in real time.
Your viewers will see the authenticity with every spontaneous mistake or funny moment that they will catch in your live stream and identify with that. These genuine moments humanizes whoever is on screen and makes the content more relatable.
Having this relatability is important for any content creator whether you're an individual or a brand. Being relatable will be a bit more challenging if you are a brand since you have to show your human side through your presenters in the live stream. It is important to make the presenter speak for your brand while also being in tune with your audience.
Why Your Company Should Use Corporate Live Streaming As Well
By incorporating corporate live streaming into your plans, you can also reap the benefits of growth, engagement, and authenticity to your own company as well.
Live streaming's popularity can also help with corporate affairs of your business. Because of live streaming, companies are now able to hold meetings and broadcast conferences with anyone, regardless of their location around the world.
Having live video calls is a great way to make your internal communication a lot easier and being able to stream your company's events is great for communicating with your external audience. Using different ways to live stream whatever content you want to communicate gives you more visibility and credibility.
Q&A sessions and webinars can help with your engagement and raw, authentic presenters of your products can connect you to your audience which leads to a good relationship and reputation for your company.
Coronavirus and its Impact on Live Streaming
With almost every national government enforcing lockdown in their respective countries because of the Coronavirus pandemic, a majority of the world were ordered to stay indoors.
These events have forced people to find new ways to work and consume content which has led to more and more people heavily relying on live streaming.
In the entertainment sector of live streaming, more and more live streamers had longer broadcasts and even more people watched these different types of online live entertainment.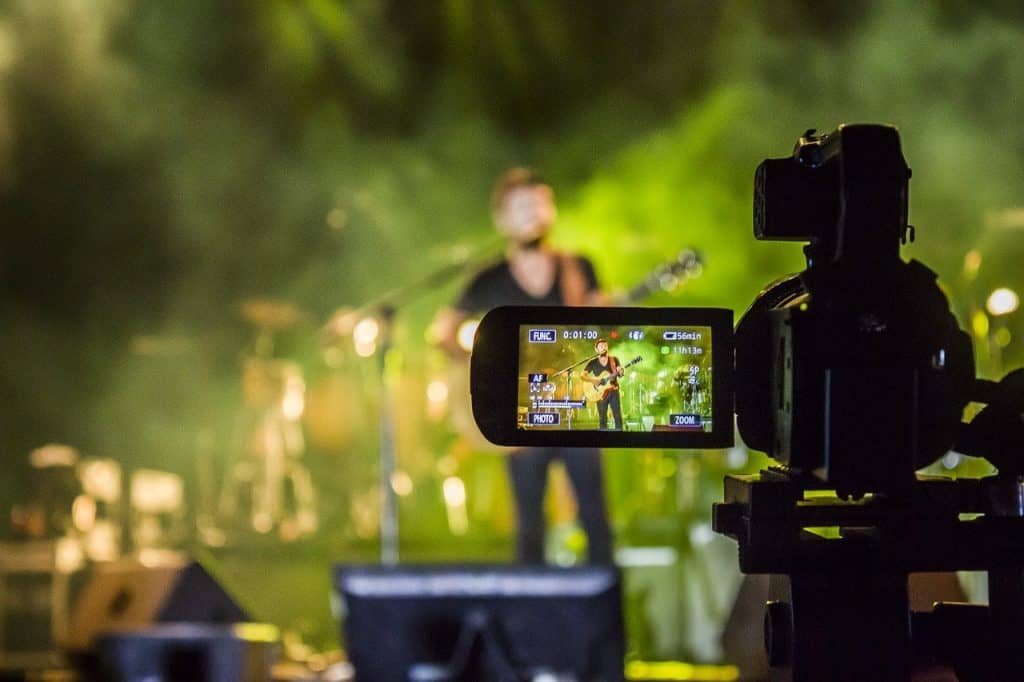 Live streaming has also become the norm for people that are working from home. Whether they need to have live communications throughout the work week, broadcast live events, or attend webinars, live streaming has become their main engine for their productivity.
It is a great opportunity to take advantage of this opportunity that live streaming presents during this pandemic by watching different types of live videos and even using the different streaming platforms to broadcast your own live content.
The 101's of Live Streaming
Now that you probably want to explore your options when it comes to live streaming, you should learn about all the basic requirements you need to set up your live streams. Here are some of the things that you need:
Video and Audio Source
Encoder
Internet Connection
Video and Audio Source
Your live stream begins with having a video and audio source. A video source is a stream of video data for your live stream an audio source is a stream of audio data. For beginners setting up a simple stream, one video and audio source may be enough. For companies or professional streamers, they set up more complex streams with more than one video and audio source.
There are a lot of different video sources that can be used depending on your budget or the content of your live streams. For beginners, you can use the camera on your smartphone, tablet, or laptop, a webcam, or even your computer screen as a video source. You can use a DSLR camera, a camcorder or a GoPro if you have access to those for more well-produced streams.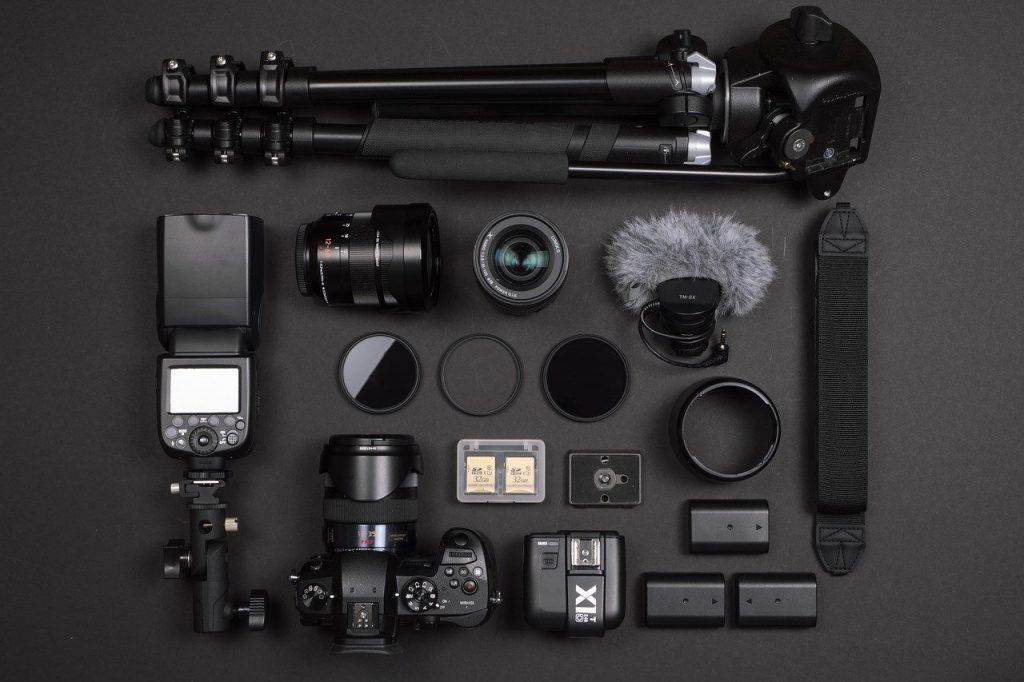 For your audio sources, you can use the microphones of the video sources that you will be using (DSLR, phone camera, webcam, GoPro) but you should note that this audio may not be the clearest. If you want to have the best audio quality possible, it is best to use actual microphones as your audio source.
Encoder
Once you have decided on what to use for your video and audio sources, the next thing you will need is an encoder. An encoder is what translates the video signal to the internet.
There are two types of encoders available: software encoders and hardware encoders.
Software encoders are applications that you must install. These encoders will use the power of your CPU to neatly pack up your videos and send them online.
Take note that your computer's CPU should be able to handle the streaming software that you will use since the software will rely on the CPU. If it can't handle the software, your stream will be laggy, will constantly drop frames, and will experience a lot of buffering.
Hardware encoders are devices that are specifically dedicated to handling all encoding. These are physical devices which you need to connect your video and audio sources to.
Since hardware encoders are completely separate devices, these will not affect your computer's performance. These can be more reliable and convenient since they are made specifically for the use of live streaming. The downside to them is that they are not accessible and affordable to everyone.
Another thing to note is that if you are just using your phone or tablet for both your sources, you can stream directly to some live streaming platforms without the need for encoding. The downside to this is that this will only limit you to stream on that specific streaming platform.
Internet Connection
The data that you must deliver to the live streaming platform of your choosing must travel through an internet connection. It is important to have a fast and stable internet connection otherwise all your efforts in choosing your sources and encoders will be for nothing.
You must always test your upload speed first before trying to live stream and to maintain a buffer to ensure a reliable live stream. Also, to ensure your internet connection to be as reliable as possible, you must have a hardwired, dedicated Ethernet line to your device instead of just using a Wi-Fi connection.
What Are the Different Live Streaming Platforms and Which is Best for Me?
Once you are set on doing live streams, you now have to consider which live streaming platform would work the best for you. Here are some of the most popular live streaming platforms along with some reasons why you should consider them:
Twitch
Twitch is a popular live streaming platform available for viewing on PC, mobile, and on gaming consoles. It is mainly known for its video game broadcasts. However, it also has other different content like cooking, music, Q&A sessions among others.
Twitch is known for its interactivity because of its live chat feature which allows constant communication between the content creators and the audience throughout the live stream. On average, there are more than 15 million daily active users on their platform.
It is pretty easy to create an account as you can even directly create one from your Facebook. The basic account is free and there are no advertisements on the platform itself. You can enjoy more features and perks from Twitch and its content creators when you provide an extra payment.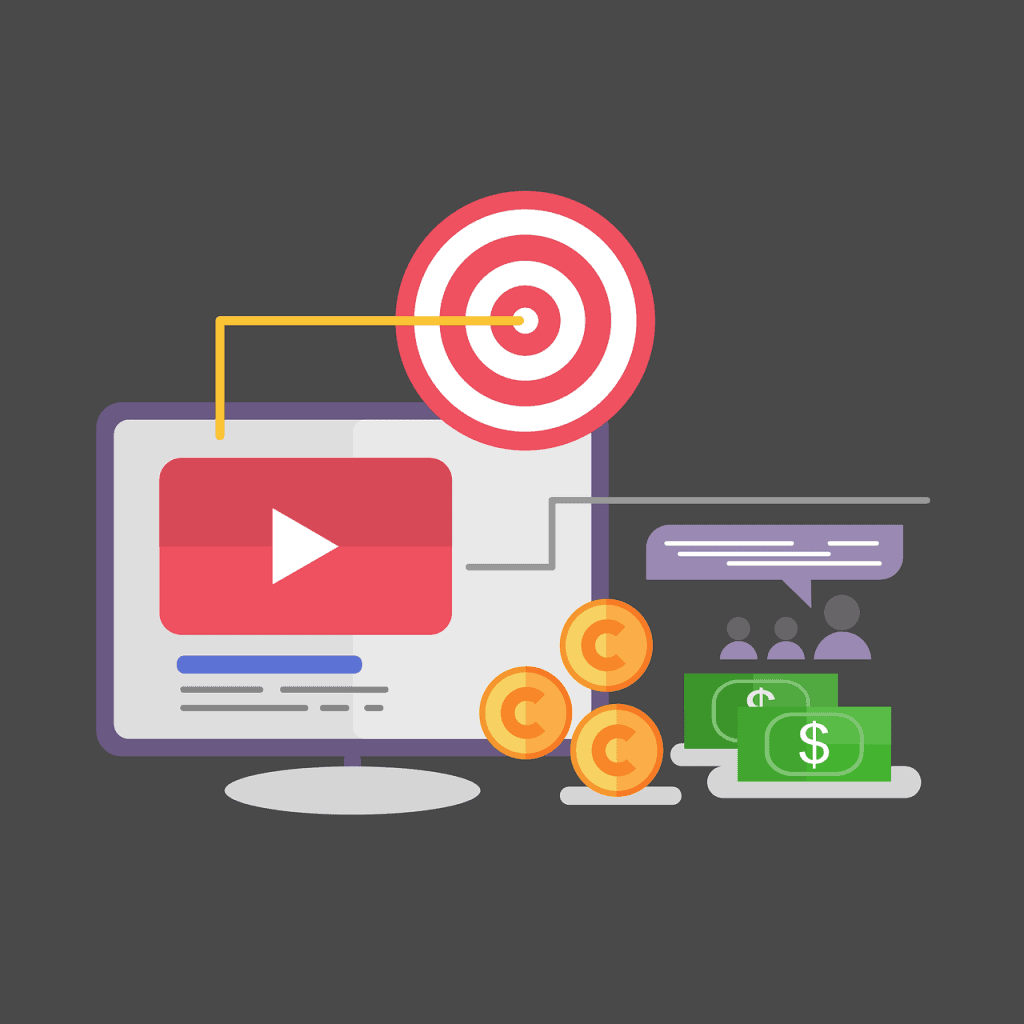 YouTube Live
YouTube Live is YouTube's own live streaming service. Creators can stream live on YouTube from their webcams, mobiles, and encoder streaming applications. It also has a wide variety of content which YouTube encourages.
YouTube Live also has the live chat feature which promotes interactivity with the content creators. It also has an impressive analytics page to track your streaming statistics. You are also able to watch the full replay of a live stream on YouTube once it is finished.
Since YouTube Live is relatively new, it can be a good opportunity for you to become one of the pioneers of this live streaming platform.
Facebook Live
Facebook Live is Facebook's own foray on live streaming. Their platform allows their users to share live content on Facebook that suits the taste of their friends and followers.
Using Facebook Live is fairly easy since you just need to use your Facebook account and it is also very accessible since almost everyone is on Facebook.
Just like on the posts on the website itself, Facebook Live allows audiences to post reactions and live comments throughout someone's live stream. Your friends and followers will also receive notifications whenever you are live streaming.
For Corporate Live Streaming
Here are also three of the more popular streaming platforms for corporate live streaming:
Vimeo
Vimeo, who acquired the Livestream platform, powers over 10 million events per year on their live streaming platform. It offers both video hosting and streaming services.
Vimeo has basic functions like video management, privacy controls, and analytics to start. They also provide tech support through email if you avail of their video hosting services.
Its offering of different types of proprietary software and hardware for live streaming is what sets Vimeo apart. These have a smooth integration with their platform which makes the implementation of your live streaming program a lot easier.
DaCast
DaCast is well known for being the on-demand type of live streaming platform that follows a complete SaaS approach. It is popular for being used by a lot of professionals in the corporate world.
DaCast is commonly used for large-scale business gatherings and conferences. It has a highly useful support system that operates on a 24×7 hour connectivity.
Even though it is widely used for business purposes, it still offers classic features for live streaming. Its interface is fairly easy to use and is also great, functionality-wise.
IBM Cloud Video
IBM Cloud Video, formerly known as Ustream, offers live streaming and video solutions that include different sets of advanced features. This platform allows users to live shows and events online.
There are a lot of different social media buttons and advanced functionalities that you can use which makes this task of sharing live videos much easier. You are also able to search for any live video content without having to login.
It has a fairly simple interface that allows you to add graphics, presentations, and guests without any complications to your live streaming experience. IBM Cloud Video hosts more than 2 million videos per month.
Frequently Asked Questions About Live Streaming
What type of corporate live streaming content should I do?
There are a lot of different options for your live streaming content. If you're an individual, you can have gameplay live streams, music live streams, cooking streams, and even streams where you can just chat with your viewers.
For companies, they can live stream big company events and conferences, webinars, Q&A sessions, interviews with industry experts, live how-to guides or live unboxing and reviews of their products.
What is the recommended upload speed for live streaming?
Your recommended upload speed for at least is 3 Mbps for at least a 480p resolution, 6 Mbps for at least a 720p resolution, and 13 Mbps for at least a 1080p resolution. However, this all still depends on your bandwidth as well. If these all sound complicated to you, don't worry – speak to us and let us handle these nitty-gritty things while you can work on the content.
What is the recommended bandwidth?
To maintain a stable live stream, it is recommended to have around 1.5x your stream's bitrate available just in case there might be network fluctuations from your internet provider. An example would be if your live stream's bitrate is at 3 Mbps, you have to make sure that you have at least 4.5 Mbps upload bandwidth to have a stable live stream.
What are the recommended video resolutions for live streaming?
The two best video resolutions you can use for live streaming are 720p and 1080p. It is important to note what each resolution entails. You might think that 1080p is the better option just because it is a higher resolution but that isn't always the case.
1080p is better for live streams that are watched on bigger screens or have minimal movements on camera. On the other hand, 720p is more appropriate for sporting or gaming content because of its more dynamic movements on-screen.
What is the best time to be live streaming?
First thing you must consider about what time to live stream is to be aware of your audience. Mostly, everyone's audiences would be unavailable during the most common working hours on weekdays so it's best to avoid those.
So it is best to work around the times of 6pm-9pm on weekdays since that's when most people are done with their work and school. Then on weekends, when people are more free, you can consider live streaming during the early afternoon hours instead.
How should I promote my live streams?
You can promote your live streams the same way you would promote any event or product. You can post promotional photos and videos on all your different social media accounts and other platforms even send notifications whenever you go live. Also, if you ever develop a consistent schedule for live streaming, it will definitely help you since your audience will know when to expect your live streams. One way to increase traction is to provide a visible count-down timer to the live event so that people could book it in their calendar to check in when the time arrives!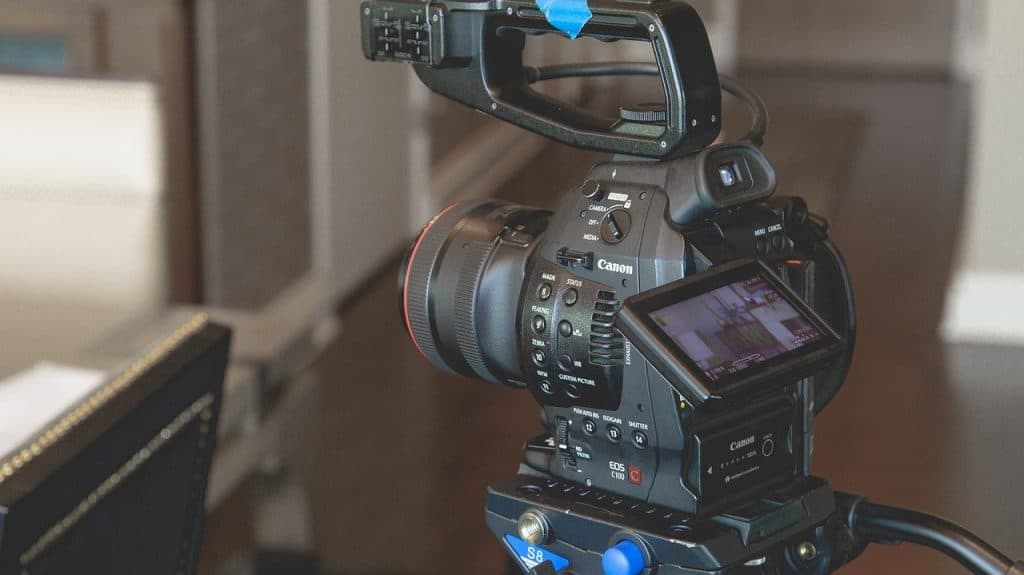 Should I Outsource Live Streaming or Do It In-House?
When it comes to finally executing your plans of live streaming, you have to think about whether you should outsource your live streaming production or do this in-house.
The Benefits of In-House Live Streaming Production
You'll have more knowledge of the company and its brand – If employees of the brand itself will do the live streaming production, they can make sure to incorporate the company's branding since they're more familiar with it.
Creative control is in your hands – An in-house team will have full control over the creative process since they are the only ones handling the production.
You can keep and reuse equipment that you own – If your company owns live streaming equipment, you can just use those and even reuse them for future live streaming productions.
The Benefits of Outsourcing Live Streaming Production
An external team gives you a more neutral perspective – An external team can give you a more neutral perspective since they are not part of your company. Their decisions will have less bias since they will come from an outsiders point of view.
The team has a more experienced background on video production – You are guaranteed to have a team that already has experience working on live streaming production. There will be no second-guessing or hesitation when it comes to working on the production since they already have a background of doing these jobs.
The team already knows its specific roles – The production team you will have for your live streams have already established their roles and their tasks so there's no need to worry about that.
Your employees don't need to do extra work – With having an outsourced production team, this lifts the weight off of your employees since they would not need to do this extra work.
There's no need to buy equipment – There will be no need to buy your own equipment since the production team will bring their own equipment to work with you.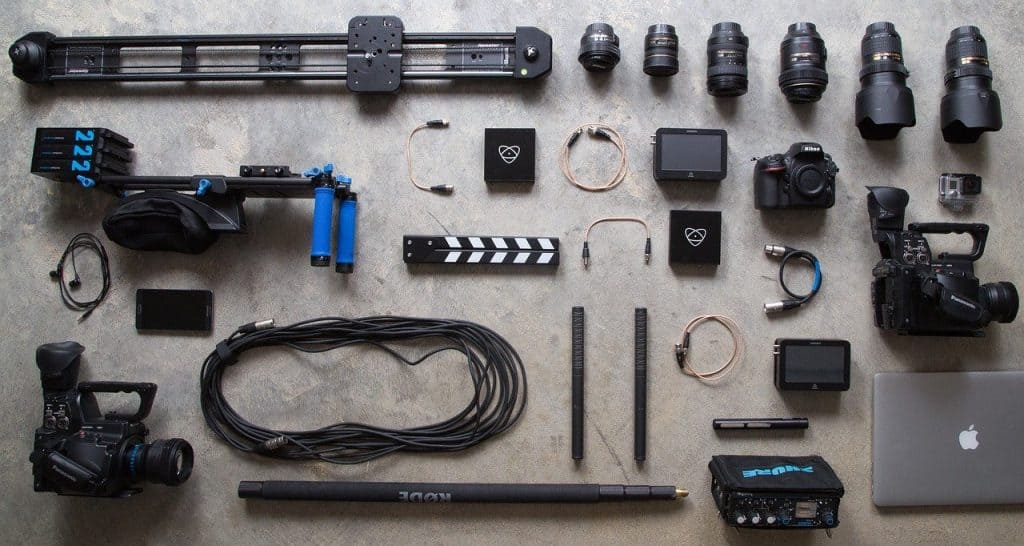 In the long-term, having to outsource your live streaming production is the way to go to maximize the potential of your live streams. It guarantees you a better output which will provide better results. The amount of engagement and revenue you can get from having the best output possible will make your payment to outsource your own video production team worth it.
If you're looking for a well-established video production company in Singapore, fewStones is here to help you with your live streaming productions.
Rest assured that when you collaborate with us, we will have a deep understanding of you and your objectives so we can help you communicate your message properly in your live streams.
Our mission is to provide high quality videos that meet your budget requirements. Our team will make sure that your live streams will give you great engagement and conversion.
You can easily get an instant quote on our website here if you want to know more about our services.