It's nearly the end of the year, which means it's time to prepare your marketing strategy for 2023. Video content is replacing traditional web content, privacy concerns are increasing, and sales funnel marketing is transitioning. We've compiled the digital marketing trends for 2023 based on various trusted research sources and our own experience with B2C and B2B clients.
Marketing spending has reached its highest level in the last decade. According to The CMO Survey, marketing budgets are returning to pre-pandemic levels. As compared to last year, marketing executives indicate their budgets have grown 11.8%. It is predicted that marketing-related spending will increase annually over the next decade.
How do marketers spend their budgets? Through influencers, SEO, and content, they are investing in video marketing, brand building, customer relationships, and improving their online presence. Let's take a closer look at the eight hottest digital marketing trends for 2023.
Influencer relationships will continue to grow.
Influencer marketing grew in 2022, and it is expected to continue as part of the digital marketing trends in 2023. Previously exclusive to a few marketers, influencer marketing has become the go-to strategy for every business with an online presence. Companies that collaborate with influencers can increase sales and brand awareness.
The development of long-term or multiple influencer relationships will benefit your marketing strategy. You can use influencers to market your products and services with their huge followings and ability to create content. Furthermore, they are trusted by their followers, making them an excellent way to reach out to them.
However, businesses should be cautious about choosing influencers to work with. In this type of marketing, marketers may fail because the individual's audience or reach is different than expected.
The sophistication of chatbots will improve.
Typically, chatbots are used to provide customer support or promote a product or service. Businesses will be able to take advantage of chatbots even more in 2023 as they become more sophisticated and realistic.
A chatbot's capability to handle complex tasks and queries will increase as it becomes more lifelike. In addition to freeing up human customer service representatives to address more difficult issues, this will also fulfill the need for instant response, interaction, and human satisfaction.
There will be continued growth in live streaming.
With the rise of social media platforms like TikTok, Snapchat, and Instagram, live streaming is becoming more popular. The live streaming industry will grow even more popular in 2023 as more businesses use it to reach Millennials and target audiences.
Consumers spent 548 billion hours streaming content on mobile devices in 2021. With live streaming, influencer marketing is even more effective, as potential customers can directly interact with influencers who discuss and demonstrate products.
Marketing will become more personalized.
As businesses compete for customers' attention, personalization will become more significant than ever in digital marketing trends in 2023. Increasingly, customers demand personalized experiences due to increased competition. These demands will require businesses to collect customer data and use it to create customized marketing campaigns instead of the same old coupons or one-size-fits-all sales pitches.
Businesses will need to adapt quickly to remain relevant. Creating effective campaigns will not be enough in 2023; marketers will also need to ensure their content is timely and relevant. AI-driven marketing platforms can help businesses create personalized experiences for their customers by automatically adapting their content based on real-time data about the preferences and behaviors of their customers.
Brands will improve their social responsibility.
A rise in social responsibility was seen among brands in 2022. It is expected that this trend will continue to grow as more companies become aware of the impact they have on the world around them. A study reports that over half of U.S. consumers now include values in their purchase decisions. In addition, 66% are willing to pay more for goods from brands that demonstrate social responsibility.
Attract customers through improved user experience.
A website's design and user experience can make or break your ability to attract customers. Make navigation easy for users, and don't overwhelm them with too much information on landing pages. As more and more people browse the web using their phones, optimizing your website for mobile is becoming increasingly important.
User experience design includes the following trends:
Minimalism and "blanding"— designing Web sites without the usual banner ads and pop-ups—are on the rise

Voice-activated interfaces, such as Alexa and Siri's ability

Animated elements to give intrigue and interactive opportunities

"Scrollytelling": the form of storytelling in which the story unfolds as users scroll down a page

Increase in video content
User generated content is more effective.
Today, user-generated content (UGC) is one of the most important aspects of the digital world. In contrast to traditional ads and branded content, user-generated content is created by consumers rather than brands or companies (TikTok trends versus #OOTD posts). Brands have taken advantage of user-generated content by creating unboxing videos, makeup reviews, and hashtags.
User-generated content can take your brand's authenticity to the next level because it allows you to reach new audiences and create a more personal connection with your existing customers. User-generated content is more likely to be trusted than brand-generated content, proving that authenticity is now a priority in marketing.
Digital marketing outsourcing is in-demand.
It doesn't matter how small or large your business is, outsourcing can benefit you. There is no reason for a company to miss out on opportunities because they lack enough in-house resources. To get the job done, they bring on the right people capable of handling those tasks.
Why not outsource your marketing to a digital marketing agency if you need more assistance? Outsourcing could be the difference between gaining traction over their competitors or disappearing into obscurity for small businesses and start-ups with no expertise in this area.
Stay on top of the latest digital trends in 2023 if you want to improve your brand's marketing. You can grow your business to new heights if you know the latest trends in digital marketing and implement them effectively.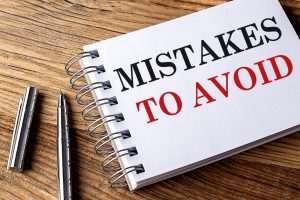 2D Animation, like any craft, requires skill and artistry. But how can you make sure you're on the right track?
Read More »